I Can't Think Straight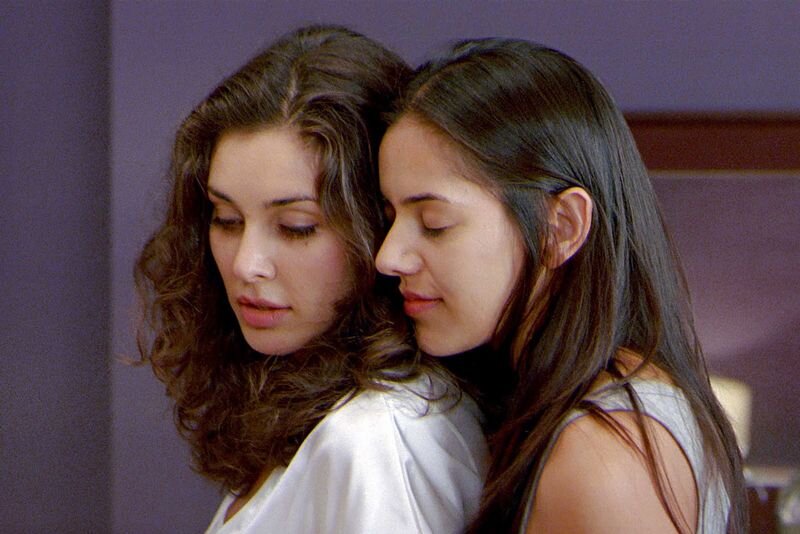 (Shamim Sarif, UK, English, 80 min)
Co-sponsored by:Trikone Northwest and NetIP
… a sexy romance with a twist, starring Lisa Ray and Sheetal Sheth.
In yet another film about breaking tradition, director Shamim Sarif presents "I Can't Think Straight", a story about two women falling in love while struggling with cultural bonds.
Tala, a London-based Jordanian of Palestinian origin, prepares for an elaborate wedding with her Jordanian fiancé, when she encounters a timid Leyla, a young British Indian woman who is dating her best friend Ali.
Tala comes from a spirited Christian family; whereas Leyla's strong Muslim upbringing could not be more different from each other but the attraction is immediate between both girls. Tala's feisty nature provokes Leyla out of her shell and soon both women reveal their feelings for each other.
However, Tala is not ready to accept the implications of the choice her heart has made and escapes back to Jordan where her chain-smoking, high-brow mother finishes preparations for her ostentatious wedding. As family members descend and the wedding day approaches, simmering family tensions come to boiling point and the pressure mounts for Tala to be true to herself and she breaks off the wedding.
Meanwhile a heartbroken Leyla relishes her newly found sense of identity and self-respect and moves on with her new life – much to the shock of her parents.
Single again, Tala flies back to London – but it will take more than just a date set up by Ali and Leyla's sister Zina to win Leyla back.
Saturday, October 3, 7:30 PM