Nepali Short Film Program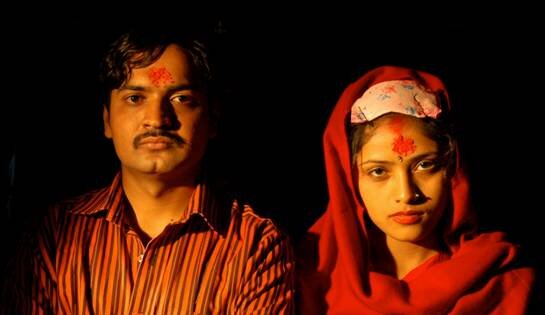 (Shamim Sarif, UK, English, 80 min)
Awaken Eyes
Binod Paudel, 2008, Nepal, Nepali, DVD, 30min
Awaken Eyes is a story about a poor newly wed couple who have a hard time consummating their marriage as they share a room with the sick mother.  Unable to resist the temptation they finally make love, remaining aloof to their mother's presence.
Where is the Story?
Manoj Babu Panta, 2008, Nepal, Nepali, DVD, 30min
Where is the Story? is an experimental film where student filmmakers go out in search of a story for a film. As they roam around, they find an interesting character in a dumping site, who tells them that he has a story to tell.  Following the character, they figure out that he has been a victim of several wars through his life. The footages captured by the filmmakers in search of a story are presented as a film as if it is edited on camera.
Chaukaith (Threshold)
Deepak Rauniyar, 2008, Nepal, Nepali & Maithili, DV, 31min
Chaukaith is about an encounter between two young women. A Madhesi housewife, Sarswati Gupta, has forgotten her real name and doesn't count herself as a family member. And a workingwoman, Trishna Thapa, is a divorced single mother. As a census officer Trishna goes to the Tarai (low land). Sarswati's household is the last one she needs to document at the end of the long day. This is where the film begins. All Acting is improvised with no scripted dialogue. Chaukaith portraits contemporary features of Nepalese Society and it also raises questions about barriers among different people and societies but in a more intimae and domestic context in which a woman searches for her identity a life outside her threshold.
Tea Time in Sirutar
Leonard Davis, 2009, USA/Nepal, DV, 5min
Tea Time in Sirutar is a story about a group of men and their morning daily tea ritual, shot on the outskirts of Kathmandu. 2009
Sunday, October 4, 12:30 PM