Northwest Film Forum, October 5th, Saturday, 8:30pm
Kayantar (Metamorphasis)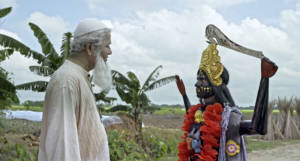 Aaisa belongs to a clan of Muslim Bahurupis–traditional cosplay performers–who dress up as Hindu deities, inspired by the syncretic traditions of rural Bengal. She dreams to adopt her father's art of metamorphosing into Kali, the Goddess of Time and Liberation, As a woman, however, she is forbidden from taking up the profession, which is instead forced by their father onto her unwilling brother Aslam, while a storm of religious fundamentalism looms on the horizon that will transform their lives forever.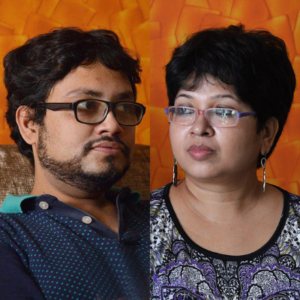 Rajdeep Paul, Sarmistha Maiti | 29min | 2019 | India
Filmmakers: Rajdeep Paul, Sarmistha Maiti
Rajdeep Paul and Sarmistha Maiti are independent filmmakers, alumni of Satyajit Ray Film and Television Institute (SRFTI), India, and recipients of the National Film Award from the Honourable President of India for the feature-length documentary film At the Crossroads Nondon Bagchi Life and Living at the 61st National Film Awards, 2013. The duo has written and directed several documentary films, short fiction films, PSAs, and animated and New Media films. They have worked with both international and national producers of repute. Triambigram Arts is their production company. Their debut feature film script The Biryani Seller was one of the 18 official selections in NFDC Film Bazaar Co-Production Market 2016.
Short Film: The Death of an Audience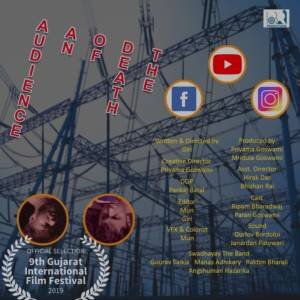 Two wannabe YouTube stars want to cross one million subscribers at all costs, so they plan to execute a sensational video to achieve their aim.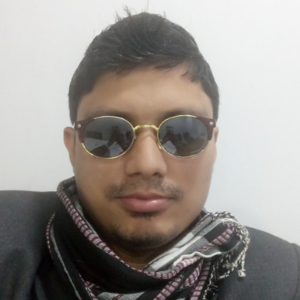 Ajit Giri | 12min | 2019 | India
Filmmaker: Ajit Giri
Ajit Giri is from Assam, which is the north eastern part of India. His filmography includes few awards winning films such as Seni, Adhin, and Lost in Transit.
He believes cinema is best served when it is unpredictable.
Short Film: Look at the Sky
Hai, a 40-year-old man, is outcast by the villagers for not supporting the village candidate in the election. He shows courage and stands up for his individual rights.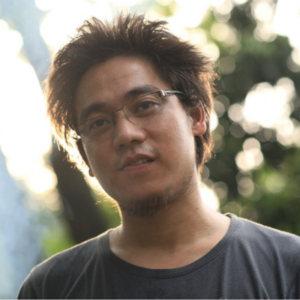 Ashok Veilou | 30min | 2019 | India
Filmmaker: Ashok Veilou
Ashok Veilou hails from Purul village in Manipur. He is pursuing a final year Post Graduate Diploma in Direction & Screenplay Writing at Satyajit Ray Film & Television Institute (SRFTI), Kolkata, India. This is his diploma film.