SIFF Film Center, Seattle – Saturday, October 17th – 9:00 PM
LET'S DANCE TO THE RHYTHM, Bardroy Barretto, 2015, konkani, 156 min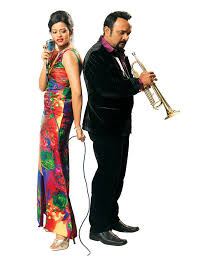 Nachom-ia Kumpasar is the Winner of TWO National awards – Best Konkani Film and Best Production Design at the 62nd National Film Awards, Delhi.
Logline: The film, which took three years to complete, celebrates Goan music through the eyes of the erstwhile legendary musicians of the 1960s and 1970s who failed to get the recognition they deserved.
Synopsis: The bitter sweet relationship between a young singer and her musician mentor set against the backdrop of the jazz clubs of Bombay and the musicians from Goa during the 60s.
In the 1960s Lawry a young Goan musician playing in the nightclubs of Bombay, returns to Goa to find a singer for his band where he meets Dona. While Lawry moulds the impressionable young Dona into a talented singer, they fall deeply in love. The emotional rollercoaster of a love story is destined to tragedy.
The film weaves its lilting narrative through 20 timeless songs. Based on actual events this quasi-biographical film is a tribute to one of Goa's greatest, yet barely acknowledged legacy – its musicians, who once upon a time set the jazz clubs of Bombay on fire and actually shaped the music of Bollywood cinema. Nachom-ia Kumpasar is a nostalgic musical tale set in the times these musicians lived and died in – unrecognized, unappreciated…and unsung.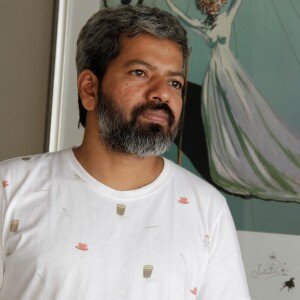 DIRECTOR BIO
Much like the Goan music that he is so passionate about, Bardroy Barretto landed up on the shores of Bombay in search of a larger stage. Wide-eyed and curious about the power of cinema, he was mesmerized by the stories it could bring alive.
Starting out in 1987 as an Asst. Cameraman, his innate inquisitiveness drew him into the editing room which soon became his own little comfort zone. From here he blossomed into one of the country's best editors working with the finest talent from advertising and short films.
In 2002 he embarked on his journey as an 'Ad film Director' and by 2004 his boutique production house, Brown Skins, was a reputed banner in the demanding world of advertising film production.
But it was his undying passion to create something worthy enough to display the richness of true Goan culture that led to this marvellous tribute to its musicians and their unsung contribution to the Indian film industry.
Today Bardroy's decade-old dream stands realised. And what we have is a moving saga of Goa's epic love affair with her Music. A narrative that proudly defies the narrow label of football, fun and feni that is often pinned on the state.
Director's Statement: Goa is the smallest state in India. Very little about Goan culture and their way of life is known to the outside world. This film lets one take a peek into this unknown world, a state which contributed immensely to what we call today as Bollywood music. This film is a tribute to these unsung heroes of Goa- its musicians.