Northwest Film Forum, Seattle – Monday, October 9th – 7:00 PM
I AM BONNIE: Bonnie is again on the run. He has been on the run from his family and sports fraternity since failing a 'sex test' before the Bangkok Asian Games in 1998. This film depicts Bonnie's fight to establish his identity and his struggle for existence.
POSHIDA: This first-of-its-kind independent documentary follows hidden LGBT individuals and communities in Pakistan.
ESCAPING AGRA: Held hostage in India after their parents find out about their gender and sexual orientation, Naveen fights back.
Presented in partnership with Trikone NW, Noor, and Gender Odyssey.
$12 Regular | $10 Student/Senior (with ID)
$10 Early Bird (through 9/30)
I am Bonnie, Sourabh Kanti Dutta, 2015, Bengali, 45 min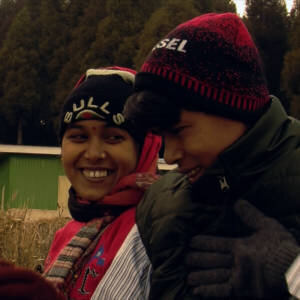 A born intersex and raised by poor, illiterate, and confused parents as a female child, Bandana went on to become one of the finest strikers in Indian woman' s football in her/his short career. After failing a sex test, however, the media accused her/him of cheating. Officials forgot her/him soon. Friends disappeared. Her/his career was over.
Bandana decided to undergo Sex Re-assignment Surgery (SRS) and became a male, Bonnie. After his family disowned him and he left home, he moved to a small town, and eventually fell in love and got married. Social backlash and professional conflicts repeatedly forced Bonnie and his wife to relocate and eventually to go into hiding. It was there, in Darjeeling, that the filmmakers were able to find him and learn his side of the story.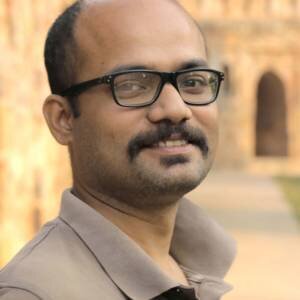 Director Bio
More than a decade's journey as a cinematographer in the documentary/television/ advertising industry in India encouraged Sourabh Kanti Dutta to tread the path of audio-visual content creation. Essentially self-taught, he has shot documentaries on Human Rights/Gender Identity/Social Issues that have made their mark in premier documentary festivals around the world. This is Sourabh's first feature length documentary. He lives in Kolkata.
Farha Khatun started as an editor after getting a diploma in video editing from Roopkala Kendro, Kolkata, in 2010. She has edited a number of music videos and promos for feature films in Bengali. Farha has also worked as an assistant editor on documentaries on Human Rights/Gender Identity/Social Issues that made their mark in premier festivals around the world. This is Farha's first feature length documentary. She lives in Mumbai.
Satarupa Santra is a teacher of journalism and mass communication in Birati College under Calcutta University. After doing her MA in Journalism and Mass Communication from Rabindra Bharati University, she worked as an assistant director on a number of Bengali tele-films. This is Satarupa's first feature length documentary. She lives in Kolkata.
Poshida, Faizan Fiaz, 2016, English, 29 min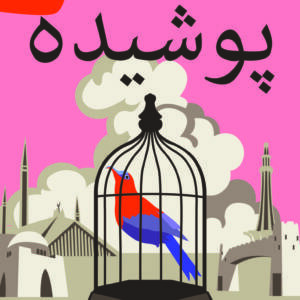 Traveling across the country, Poshida delves into the history and modern culture of LGBT Pakistan, providing a deep insight into this hidden world. The film examines sexuality and gender identities in south Asia and discusses colonialism, religion, class, and the influence of US foreign policy. It also spotlights the role of the Pakistani media in the case of the Lahori serial killer of 2014 and human rights abuses of transgender men and women for entertainment.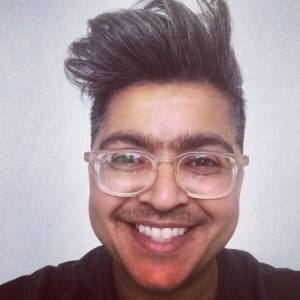 Director Bio
Faizan Fiaz is a British-Pakistani journalist and filmmaker who has spent almost a decade reporting from Pakistan for global news organisations including the Associated Press, BBC, Daily Telegraph, Radio France International, NPR Radio, and CCTV News. This is their first film.
Press & Awards
BFI Flare United Kingdom 2016 – UK premiere
Outfest Fusion, Los Angeles, California, 2016 – North American premiere
Escaping Agra, Pallavi Somusetty, 2016, English, 23 min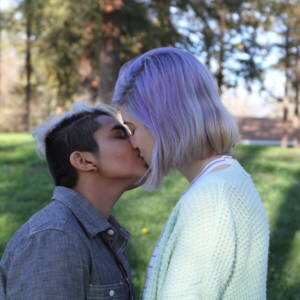 After being held against their will in India when their gender and sexual orientation is discovered, Naveen Bhat battles their parents in court and pieces their life back together. (Naveen's pronouns are they/them).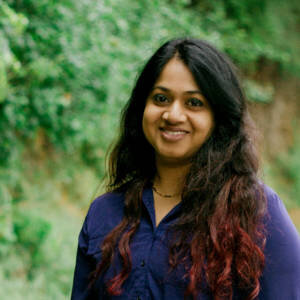 Director Bio
Pallavi Somusetty is an award-winning documentary filmmaker and video journalist, and a recent graduate of UC Berkeley's J-School. As the Creative Director for Chandi Films, she films and edits important stories for media outlets and clients. In her spare time she fills up her phone with photos of her kid.
Press & Awards
Cine Golden Eagle Finalist for Student Documentary in 2016
Gold Award Winner, Spotlight Documentary Film Awards 2016
CAAMFest AT&T Student Film Award Winner, 2017