SIFF Cinema, Seattle – Sunday, October 6th – 2:00 PM
Are We So Different (Amra Ki Etoi Bhinno), Lok Prakash, 2012, Bengali, 36 min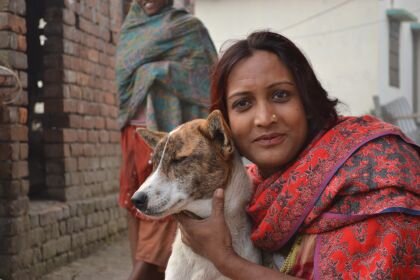 This documentary talks about a range of masculinities. How different people have unique experiences of coping and surviving in Bangladesh, often ruled by strict masculinist and patriarchal ideals. Whether it's a rickshaw puller or a middle class married man, a gay couple or a Hijra (transgender) – this film, told in their own words, unstintingly puts forth the stories of those who managed to challenge those structures and notions.
It's a sensitive documentary on Hijra and Bisexual/Gay community of Bangladesh, this film speaks from the heart and reveals stories of sheer courage and deep hurt. It's a bold account of men and transgenders fighting for space in a completely patriarchic as true for India as for rural and urban Bangladesh and so many cultures where we forgot to celebrate the differences between us that will make us all so special in our own ways. The characters in the film bare their soul in front of the camera and what is left is the film that is as unique as its characters.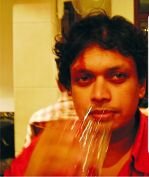 Director Bio
Winner of Best Documentary Short Award at KASHISH 2012
KASHISH MIQFF is the first and only gay & lesbian film festival in India to be held in a mainstream theater and the only queer festival to receive clearance from the Ministry of Information and Broadcasting.  The four successful editions held in 2010, 2011, 2012 and 2013 have screened around 110-132 films from 25-40 countries every year and attracted around 7500 audience footfalls. It is now considered not only as India's biggest queer film festival, but the biggest in South Asia.
House For Sale, Eisha Marjara, 2013, English, 18 min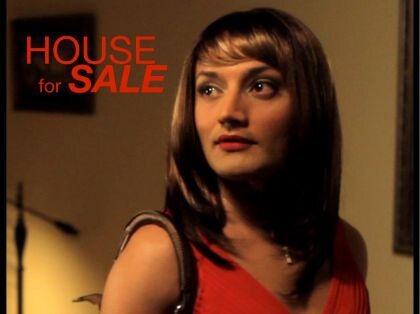 HOUSE FOR SALE exposes the bonds that are built in public and behind closed doors and unravels the complicated negotiations of desire and commitment.
HOUSE FOR SALE is not a film about real estate or a sales transaction. It's about the meaning of home. More precisely, it's about the desire to be at home with someone and build a life with them. 'Home' in that sense is based on love and an emotional connection and not a place. However, "marriage" has become the ultimate expression of the idea as it symbolises two people who officially declare that they belong with one another and want to create a home and a life together "until death do us part". And so begins happily ever after…
HOUSE FOR SALE challenges the traditional bourgeois concept of marriage and home by introducing a character that anything but typical, one that questions the heteronormative institution. The main character SALIM does not fit into any traditional mould as a romantic hero/ine. S/he is transgender, s/he is South Asian, s/he is almost always left out. Salim presents himself as male and as female, transitioning between both genders throughout the film and skirting his own dual nature in a fairly conservative white middle class suburb from which s/he is excluded. S/he is therefore left to feel alienated and alone and must struggle to belong and find love that is open-minded, and most importantly, one that is lasting and real.
At heart, HOUSE FOR SALE 'transcends' gender, race and sexuality and addresses the universal need for belonging and for companionship no matter how it may appear and in all its diverse forms. It's also a story of secrets and betrayal and the meaning of true commitment in relationships which requires one to be honest about who they are to themselves and to those they love. And ultimately it's about choosing integrity and truth over romantic ideals of love and (be)longing.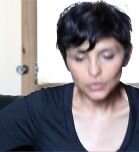 Director Bio
Links
Accolades
Crystal Cactus Award, Best Short Trans Film (Out in the Desert Film Festival)
Best Canadian Short Film (FairyTales Queer Film Festival)
Best International Men's Short Film (North Carolina GLFF)
Best Performance, Atif Siddiqi (Mosaic South Asian Int'l Film Fest)
Best performance, Atif Siddiqi (Fetisch film festival)
Audience Award (Image+Nation Film Festival)
Urmi, Jehangir Jani, 2012, Hindi, 10 min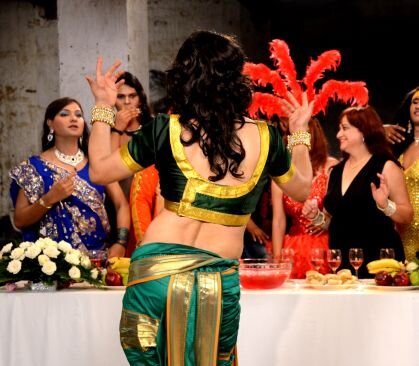 Urmi is a transgender person living in Mumbai. The city unfolds through her. She haunts public toilets and walks streets searching for love encountering violence and homophobia. One incident makes her decide to choose her real self and live it. The film incorporates the Bollywood style of moviemaking.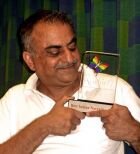 Director Bio
Winner of Best Narrative Short Award at KASHISH 2013
Raat Baaki (The Night Is Young), Pradipta Ray, 2012, Hindi, 18 min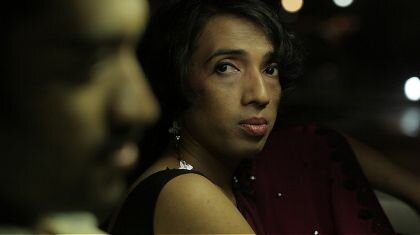 On a balmy night in the city, three couples – one straight, and two queer – brave the odds to grab a few moments with their love. As their worlds collide, will luck favor them tonight?

Director Bio
Winner of Riyad Wadia Award for Best Emerging Indian Filmmaker at KASHISH 2012