Northwest Film Forum, October 5th, Saturday, 2pm
U for Usha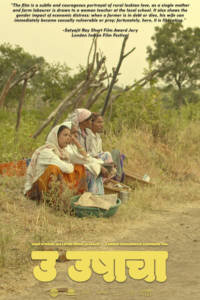 Usha, an illiterate single mother who works as a farm laborer in rural India, finds herself drawn to a female teacher of local primary school, in ways she never knew possible. This attraction plays an important part in firing her passion to read and write as she hopes to be as good as the teacher one day.  U Ushacha is a subtle portrayal of sexual awakening, as well as a story of how a naïve attraction can empower a woman to take control of her life, and make each day something to look forward to.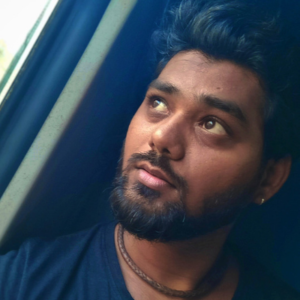 Rohan Parashuram Kanawade | 22min | 2019 | India
Filmmaker: Rohan Parashuram Kanawade
After completing a diploma in Interior Designing, Rohan Kanawade spent as much time as possible honing his storytelling craft, despite having no formal training in filmmaking. In 2010 he left his full-time job and began working as a freelance interior designer to give time to film-writing and direction. With each film, the quality and technique of his storytelling improved, and in 2017 his short Khidkee was selected in the Indian Panorama section of 48th International Film Festival of India, 2017. Impressed by his work, mythology writer Devdutt Pattanaik extended his financial support to Rohan's next short, U Ushacha, which he completed in mid-January 2019.
Short Film: If I Have To Go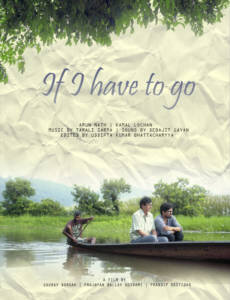 When Biju goes against the will of his parents to get married, a secret is revealed – an identity that is borderline taboo and repugnant in his society.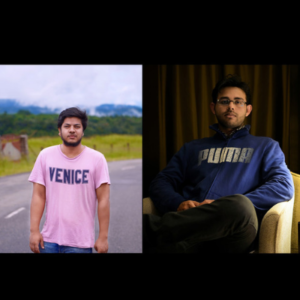 Gaurav Boruah, Prajnyan Ballav Goswami | 14min | 2019 | India
Filmmaker: Gaurav Boruah, Prajnyan Ballav Goswami
Gaurav Boruah is a photographer and a filmmaker based in Guwahati, Assam. Over the years he has been engaged as a freelancer in various private and government projects all around the country. His professional works mainly include ad films, music videos, photojournalism, event photography etc. Gaurav has a Bachelor's degree in Mechanical engineering.
Prajnyan Ballav Goswami is a photographer and filmmaker from Jorhat, Assam. His professional works include event/portrait photography and music videos. His photography works have been awarded at the national level and the Asia-Pacific, and also accepted in the Scottish International Salon of photography in 2018. He has a Master's degree in Petroleum Technology.
Short Film: Maya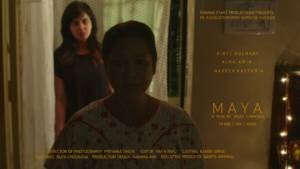 Having met on a matrimonial site, Maya and Raunak have been dating for a year. Now they want to take their relationship to the next level. However, there's a hitch–her mother.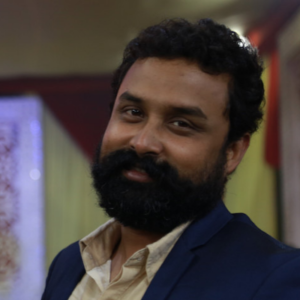 Vikas Chandra | 19min | 2019 | India
Filmmaker: Vikas Chandra
Vikas was born in Patna, studied in Delhi and is now working in Mumbai, India as a screenwriter and director. His latest venture is the Amazon Prime show CHACHA VIDHAYAK HAIN HUMARE, an 8-part dramedy, written by Zakir Khan. Upcoming projects include DARR 2.0, a reboot of the YRF hit as a mini-series. He is a Mumbai Mantra Sundance Screenwriters' Lab Fellow (2012) with a political thriller set in 1976 Delhi. He was Associate Creative Producer & Script Supervisor on Dibakar Banerjee's DETECTIVE BYOMKESH BAKSHY and wrote, produced, and directed the unique collaborative short film PROJECT 11.
Short Film: Mud Mud Ke Na Dekh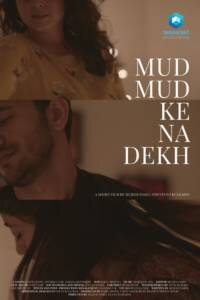 Months after the divorce, Kumar shows up with bags at his ex-wife's door. She lives with her girlfriend who happens to be Kumar's best friend. Here is your classic triangle with a queer twist.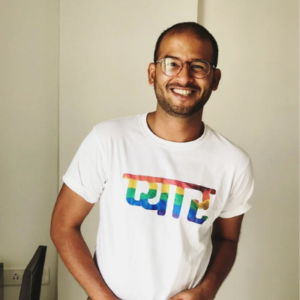 Mujeer Pasha, Veena Kulkarni | 22min | 2019 | India
Filmmakers: Mujeer Pasha, Veena Kulkarni
Mujeer Pasha is a 29-year old pseudo-intellectual living in Bangalore. And thinks he is a cannon (Pun totally intended, but violence). On a serious note, it's quite a metaphor! Well, filmmaking has been a major form of his expression for the past 6 years. Storytelling through text, visuals and sound is his super-human power. This is how he thinks he brings value and drives people to see things differently. Ahem! Veena is a teacher, a filmmaker, entrepreneur, godmother, cat-parent… and in all of this, she tells stories, that's what she's best known for! She's a powerful showrunner and has put together many successes in her long, divergent career. Anything created by Veena tends to evoke love, free-thinking and hope…much like the child-like optimist, she is herself. With her neon socks and warm smile, she rules the stage and the hearts of her loved ones.
Short Film: The Booth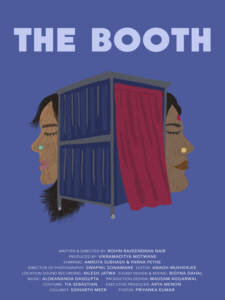 A female frisking booth inside a crowded shopping mall stands as a silent ally to a forbidden romance.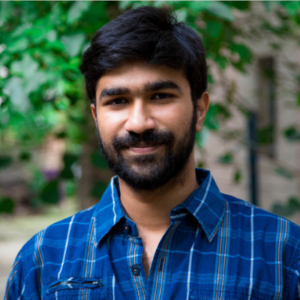 Rohin Raveendran | 15min | 2019 | India
Filmmakers: Rohin Raveendran
Rohin Raveendran Nair is an independent filmmaker and cinematographer based out of Mumbai, India. He holds a BA (Honours) in Journalism from University of Delhi. In 2016 he finished his specialization in cinematography from Film and Television Institute of India. The Booth is the third short film directed by Rohin after Little Hands and Paijana. Little Hands travelled to many reputed film festivals in India and abroad including Curtas Vila Do Conde (Portugal), Dharamshala International Film Festival. Paijana was the winner of the international one-minute film festival, Filminute, in 2016. Rohin worked as the 2nd unit director, 2nd unit cinematographer on India's first Netflix Originals, Sacred Games, directed by Vikramaditya Motwane and Anurag Kashyap. He is currently writing his first feature script.