SecondStory Hideaway, Redmond – Friday, October 23rd – 9:00 PM
Magizhvan, Mani Shankar Iyer, 2015, Tamil, 57 min
Logline: Magizhvan is the first Tamil Feature film made for LGBT community awareness based on some realistic sensible feelings prevailing among the gay community.
Synopsis: Magizhvan is the tale of two gay lovers, caught in a situation where coming out (about their relationship) seems to be the only way out. The biggest issue – they  belong to different religions and come from 'orthodox', middle class families. The movie realistically journeys through their lives post this decision, emphasizing on the need for confidence, perseverance and limitless love in such relationships.
DIRECTOR BIO
Mani Shankar Iyer has a B. Com. in Direction and Screenplay Writing. He has also worked as a Guest Lecturer in Direction department at  MGR Govt. Film & Television Institute, Chennai for one year. Mani has also made four short films and four academic film projects. His short films are: I am a Gay (Hindi), Mayaathirai (Tamil), Azhagana En Charupriya (Tamil) and Maargam (Tamil).
Big Time: A Doodled Diary, Sonali Gulati, 2015, English, 12 min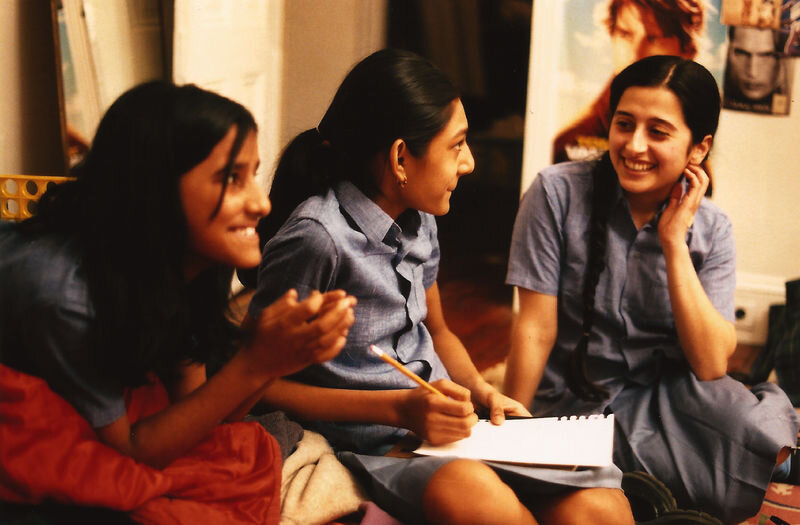 Logline: A personal diary of a 13-year old girl named Maya dealing with puberty, pop culture, and her parents getting divorced. Doodled diary entries sketch an intimate journey of a teenager growing up in the 80's in India, negotiating her independence and freedom, and discovering the complexities of gender and sexuality.
Synopsis: As "Girls Just Want to Have Fun" dominates the pop charts, Maya writes in her diary everything that rocks her teenage world, from the assassination of Indira Gandhi and her parents' divorce, to the latest pimple that made its appearance. But suddenly not much else seems to matter when a new girl arrives at school. A delightful and intimate exploration of youthful obsession, budding sexuality and what it means to be a teenager, which all too often sucks, big time.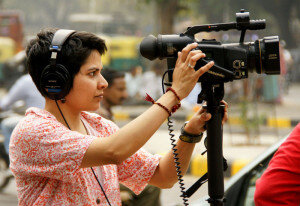 Director Bio
Sonali Gulati is an independent filmmaker, a feminist, grass-roots activist, and an educator. She is an Associate Professor at Virginia Commonwealth University's Department of Photography & Film. She has an MFA in Film & Media Arts from Temple University and a BA in Critical Social Thought from Mount Holyoke College. Ms. Gulati grew up in New Delhi, India and has made several short films that have screened at over three hundred film festivals worldwide.
Her films have screened at venues such as the Hirshhorn Museum, the Museum of Fine Arts in Boston and the National Museum of Women in the Arts, and at film festivals such as the Margaret Mead Film Festival, the Black Maria Film Festival and the Slamdance Film Festival. Gulati's award-winning documentary, Nalini by Day, Nancy by Night, was broadcast on television in the U.S., Canada, Europe, Australia, New Zealand, The Middle East, South Asia and North Africa.
Her most recent film I Am has won 12 awards and continues to exhibit extensively in the film festival circuit. Gulati has won awards, grants, and fellowships from the Third Wave Foundation, World Studio Foundation, the Robert Giard Memorial Fellowship, the Virginia Museum of Fine Arts Fellowship, the Theresa Pollak Prize for Excellence in the Arts, the Center for Asian American Media (CAAM), VCU School of the Arts Faculty Award of Excellence and most recently a Guggenheim Fellowship in Film and a grant from the Creative Capital Foundation.