Carco Theater, Renton – Saturday, October 14th – 12:00 PM
MAPLE: This documentary tells the story of Maple Batalia, a 19-year-old health sciences student, aspiring actress and model, who was gunned down in a university parking lot in 2011. Her passion for life was unparalleled, and she had an impact on everyone she encountered during her short life.
OUR TIME: Through fragmented recordings on devices such as the iPhones and the iPads and the fallibility of human perspective, a child discovers the rupture in her family and is forced to make a difficult choice.
Presented in partnership with API Chaya.
$12 Regular | $10 Student/Senior (with ID)
$10 Early Bird (through 9/30)
Maple, Jasleen Kaur, 2017, English, 47 min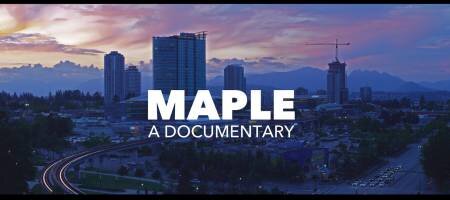 Maple Batalia, a 19-year-old health sciences student, aspiring actress and model, was gunned down at the Simon Fraser University parking lot on September 28, 2011. Her death sparked outrage in the community, and after five years of court appearances and trials, Gary Dhaliwal was found guilty of second degree murder, and sentenced to 21 years in prison. Gary's accomplice, his "eyes and ears" of the operation, Gursimar Bedi, was sentenced to 18 months in January of 2017. Maple tells the story of a girl whose passion for life was unparalleled, and who had an impact on everyone she encountered during her short life. In the film, we hear from prominent members of the community, including Barinder Rasode and Pink Orchid Studio's Shannon Mann and Harp Sohal. It sheds light on prevalent social issues, such as gender inequality and domestic violence, particularly in the South Asian community.
Director Bio
Jasleen Kaur is a producer, director and actress from Vancouver BC, and a recent graduate of the Bachelor of Motion Picture Arts Degree program at Capilano University. She has produced several short films and music videos, including the 2016 Telus STORYHIVE funded Fine for Optik TV. She works as a producer for cmyk Productions, a Vancouver based production company specializing in music videos, as well as for Hodgee Films as a production assistant/researcher. I is her directorial debut, and with it, she hopes to tell Maple Batalia's story effectively and in a way that will raise awareness about domestic violence and gender inequality.
Our Time, Arpita Kumar, 2017, English, 11 min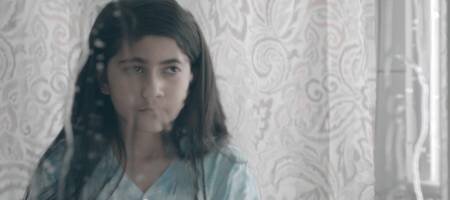 Technology plays a significant role in the unfolding family rupture and dynamics between Maira and her mother. As Maira discovers fragmented recordings of her parents through the mobile devices around her home, she is forced to confront a reality that would prompt her to grow up.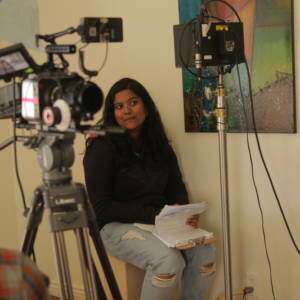 Director Bio
Arpita Kumar grew up in India and works as a filmmaker in Los Angeles, CA. Her award-winning films have screened internationally at numerous film festivals and venues including Mill Valley, PBS Online Film Festival, Los Angeles Film Festival, Sarasota, Atlanta, Cleveland, Bend Film, Athens, DC Shorts, Reykjavik, and the Museum of Contemporary Art in Los Angeles, among others. She is one of the three winning writers to work on the New Normal anthology series with Project Greenlight Digital Studios, Color Creative TV, Issa Rae, and Adaptive Studios. As a part of the Film Independent's Project Involve fellowship, Arpita wrote and directed a short narrative film, My Dear Americans, which won the PBS People's Choice Award for 2014. Additionally, Arpita was selected for the Transatlantic Talent Lab at the Reykjavik International Film Festival (RIFF) in 2014 and nominated for the Golden Egg Award in Reykjavik, Iceland. Arpita's achievements and films have been covered by innumerable prestigious media outlets including NPR, Huffington Post, PBS, Black Public Media, Indiewire, USA Today, BuzzFeed, India Today, Indian Express, The Hindu, B4U, DearCinema, Quartz, and DNA. Arpita worked under Kirby Dick for his Oscar nominated documentary, The Invisible War, about rape in the U.S. military. She has a MFA in Film/Video from California Institute of the Arts, a MA in Comparative Literature from The University of Iowa, and a BA in Film/Literature from Hampshire College. More information about her work can be found here: www.arpitakumar.com. Odd Talkies is Arpita Kumar's production company. Together with Giulia Caruso and Gorav Kalyan of Nonetheless Productions, she is in development for her debut feature film, Gori.
Press & Awards
Press Coverage
Our Time in San Francisco Chronicle
Our Fest on CAAMmedia.org
Awards
CamFest 2017
Los Angeles Asian Film Festival 2017
Unexposed Film Festival 2017