University of Washington, Communications 120 – Tuesday, October 10th – 6:30 PM
MAYA'S HUSK HUSBAND: A woman devoted to her husband finds she doesn't receive the same devotion in return when she develops a medical condition. This film touches on a topic rarely discussed but which affects many women.
THE KNOT: In seven and a half hours, Ramakanta and Tulasi fight over everything. They blame their age, they blame their circumstances, but in the end they display the love that tramples differences of caste and of desires.
General Admission: $5.00
Maya's Husk Husband, Jyoti Keshar Simha Thakuri, 2016, Nepali, 47 min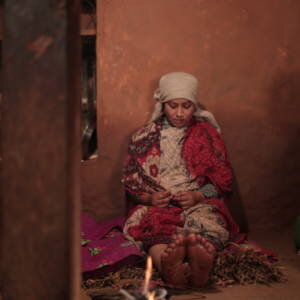 This docudrama captures the heart-wrenching struggle of a married woman, Maya. After suffering through a number of miscarriages, two of her children survive past infancy. Maya's life starts positively, progressing with her husband and family, but a sudden change in her health brings back a series of misfortunes.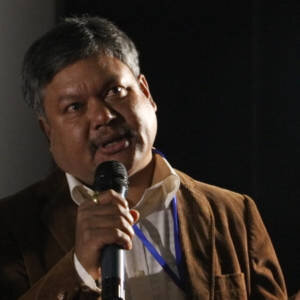 Director Bio
Jyoti has received training in camera editing, TV production, and various other media fields  from the BBC, the Hostile Environment course, Save the Children, and Himalaya films. Internationally, he has worked with the BBC's Daniel Lak and Charlie Havilland. He has also worked for BBC World, APTN, Aajtak, India Headline Today, and Al Jazeera. He has filmed short documentaries in all 75 districts and all terrains of Nepal.
Press & Awards
Nepal Independent Film Festival (NIFF) 2017
5th Nepal Human Rights International Film Festival (NHRIFF) 2017
Kathmandu International Mountain Film Festival (KIMFF) 2016
Pokhara International Mountain Film Festival (PIMFF) 2016
Gaantho – The Knot, Saayad Ashok, 2014, Nepali, 10 min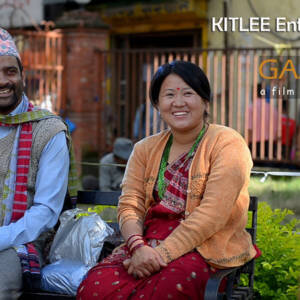 Ramakanta and Tulasi are on their way to shop for Dashain, a festival approaching right before their eyes. During their seven and half hours of togetherness, they unfold their past and present. Their life in the metropolis, the changing facets of time, and their own disagreements are revealed. They fight over about every topic. They blame their age, they blame their circumstances. Most of the time, they look mismatched. But underneath there lies the bond, the love which united them once. They differ in caste and differ in their desires, but when one is hurt, the love takes over. Pashupati Rai and Kamal Mani Nepal star in this humorous short.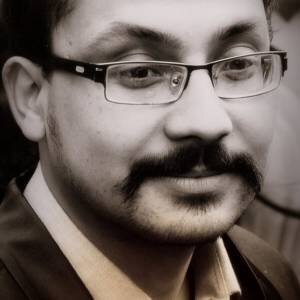 Director Bio
Saayad Ashok is an actor/writer/director/translator involved in theatre, film, and documentaries since 2007. He was trained in theatre acting from the Actors' Studio. He is a self-taught filmmaker but he has attended a few workshops on filmmaking and TV program production. Before working in theatre and films, he was in literature. He was a published writer. He still publishes his write ups in national dailies and magazines as well as online portals. He translated the play Oh! Star Duniya from English, worked as a scriptwriter of the play Degree Maaila, and was a playwright of Custody. He worked as an actor in two full length plays, four feature and three short films. He has written dialogues and screenplay for the films, co-written feature and short film scripts, adapted short stories for screen, directed documentaries, and written narrations for documentaries as well as TV advertisement. He has collaborated with Samuna K C for the high school performances of Shakespeare's A Midsummer Night's Dream, Lewis Carroll's Alice in Wonderland and Moliere's Tartuffe. He is also a photo story writer and has been involved in Oral History projects. Gaantho is the first short film he directed.
Press & Awards
2014 Ekadeshma: Festival De Contemporary Cinema, Kathmandu
2016 Toronto Nepali Film Festival, Canada
2016 Edinburgh Nepali Film Festival, Scotland