Mee Raqsam, Baba Azmi, India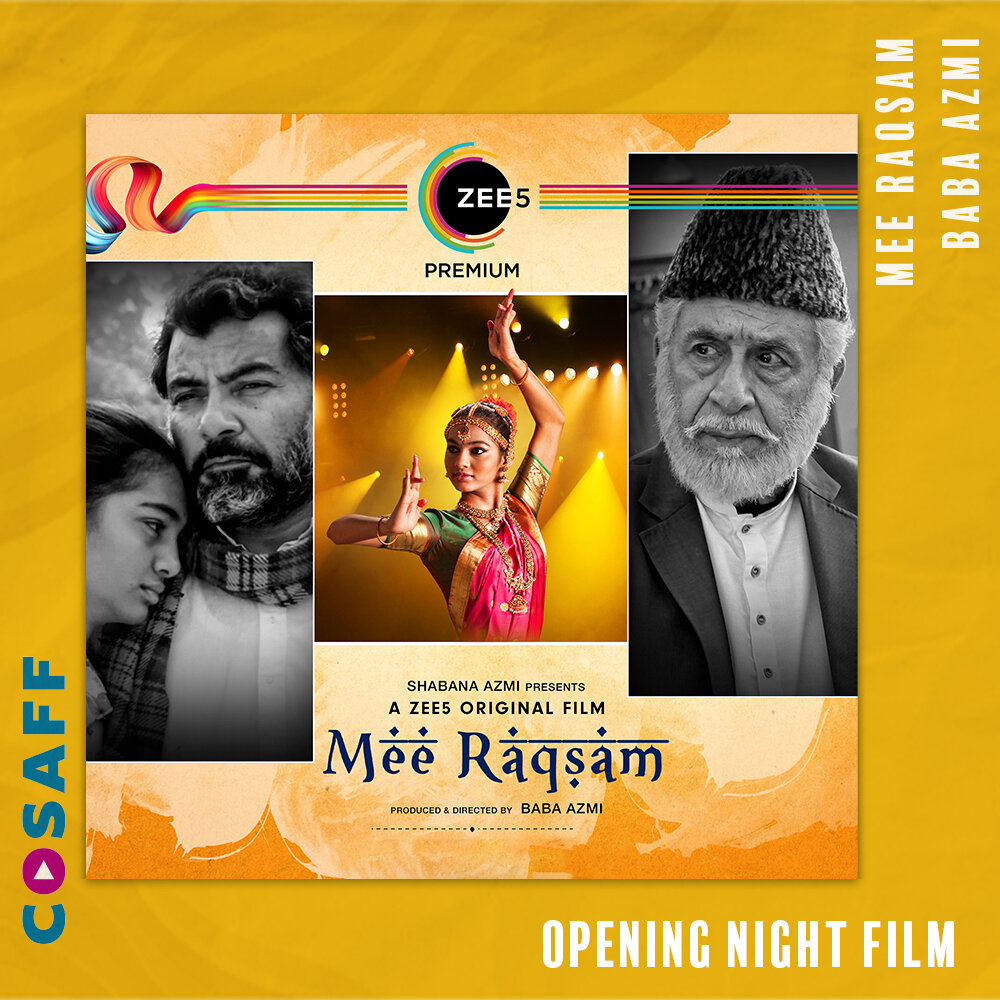 Mee raqsam
We're thrilled to announce Mee Raqsam (Urdu for "I Dance") as the opening night film for CoSAFF 2020. The film is Baba Azmi's directorial debut, and is presented by renowned actor of Indian cinema, Shabana Azmi. Starring distinguished actors Naseeruddin Shah and Danish Hussain in lead roles, alongside newcomer Aditi Subedi, this is the story of a young Muslim girl who wants to learn the Bharatanatyam dance form, against the cultural norms of her community. The CoSAFF opening night screening of Mee Raqsam will be followed by a live virtual Q&A with Baba Azmi, Shabana Azmi, Danish Hussain, and Aditi Subedi.
Mee Raqsam is being lauded in reviews so far: Hindustan Times calls it "a modern masterpiece." The Indian Express reviews it as "an important film…whose heart is firmly in the right place." The complete line-up of CoSAFF 2020 will be launched on September 8, with an exciting list of films, live Q&As, industry panels, and more!
Watch the trailer here.
Directors Bio
Baba Azmi , a veteran cinematographer marks his directorial debut with Mee Raqsam (Urdu for "I Dance"), a story he's reported to have had on his mind for years. He has used his lenses in films such as Arjun, Beta, Dil, Tezaab, Mr. India, Akele Hum Akele Tum and Pukar. He started his career in mid 1970s, assisting Ishan Arya his first cousin, in Telugu films, starting as light boy. He worked with Arya for a few Telugu films, before he got an independent break.
---