Tasveer Reels: The Living Ghost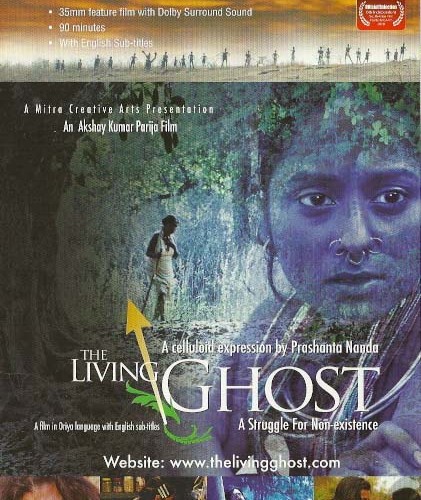 The Living Ghost (Prashanta Nanda, Screening in 35mm)
Along the border of South-West region of Orissa, a hill named Niyamgiri is home to a tribe called the Dongria Kandha. The current plight of the Dongria Kandha tribe is weaved through a beautiful love story of a simple villager Bangaru and his love interest Singari. How the modern man's mind intrudes into their innocence to exploit the value of the tribe and the natural resources of the hills.
Sunday June 27th, 2010, 2:30 PM – 4:30 PM
321 Mercer Street, Seattle, WA, 98109
cost: $10
"Recepient of the Indian National Film Award "Silver Lotus Award" presented by the President of India for the best film on Environmental Issues"
The film is directed by the Legendary Oriya director, Prashanta Nanda. Mr Nanda will be present for post film Q&A.
Here are some links to know more about the people of Niyamgiri.
Sponsored by:
WASITRAC