SIFF Film Centre, Seattle Center, Sept 30th, 2PM
Sinam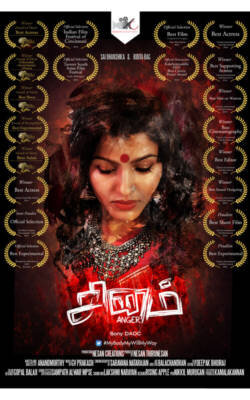 19 mins || Bengali/Tamil || India || 2017
The call is unsuspecting and it piques the interest of a documentary film-maker, when the caller identifies herself as a prostitute. And shocks her when she says that her father is the reason why she finds herself in a brothel today. When Durga, the film-maker, visits Shakthi, the prostitute, we get to hear the story of the travails of a woman, named after an Indian Goddess confessing her story to another that bears a similar name. Of another Goddess! This ironical subtlety forms the bedrock of the narration, which is an account of anger (Sinam) prevailing over love. Delivered through a powerful monologue, which is the longest in any film made so far, Shakthi moves the film-makers and audience alike. In a society that venerates women as Goddesses, the parochial treatment meted out to them is singularly disquieting. As we wind down contemplating this irony, we join Durga in tears as the film ends with a soulful rendering of a Tagore poem.
Directed by Anand Murthy.
Malai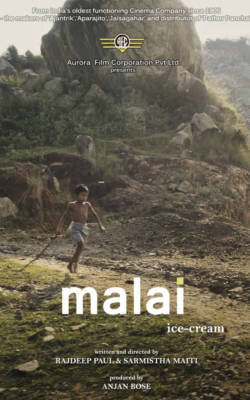 14 mins || Oriya || India || 2018
A boy from a low caste goes to the wedding of a local politician's son, where he looks forward to eating ice cream (malai). Instead he discovers the dark, ugly side of the Great Indian Wedding.
Director's Bio: Sarmistha Maiti and Rajdeep Paul are independent filmmakers, alumni of Satyajit Ray Film and Television Institute (SRFTI), India and recipients of the National Film Award from the Honourable President of India for the feature length documentary film At the Crossroads Nondon Bagchi Life and Living at the 61st National Film Awards, 2013. The duo has written and directed several documentary films, short fiction films, PSA, Animation and New Media films.
A Prayer For The Childless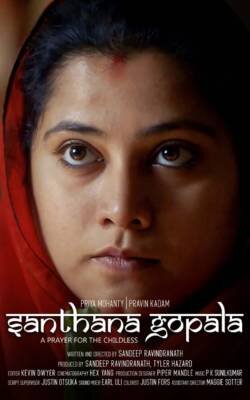 8 mins || English, Hindi || India || 2018
A Prayer for the Childless is the story of Bhoomi – a woman struggling against the crippling stigma of childlessness in a conservative Indian society where status of women is defined by the idea of motherhood. Juxtaposing her devoted adherence to traditional and modern rituals, the narrative depicts her entrapment in the dutiful bondage of an Indian arranged marriage. Her faith is her only pillar of strength in a solitary struggle to conform with the societal pressures imposed upon her. But even that might not amount to much.
Director's Bio: Sandeep Ravindranath is a student of the audio­-visual arts. He has functioned as a live­ sound engineer for such acts as Chitravina Ravi Kiran, Nagai Muralidharan, The Carnatica Brothers, Ustad Shahed Pervez Khan and Steve Gorn among others. He holds a Master's degree in Music Technology from New York University and was a programmer analyst for Sony Music in Manhattan. His debut filmmaking venture Tharattu Pattu was an official selection at more than 30 festivals in 12 countries and won multiple awards in the process. His second project The Bookshelf dealt with the subject of growing intolerance in India and was commissioned by three Indian publishing houses ­Tulika, Kalachuvadu and Chintha. In 2016, Sandeep was offered a full scholarship in the direction program at Columbia College Chicago where he is presently a student.
Counterfeit Kunkoo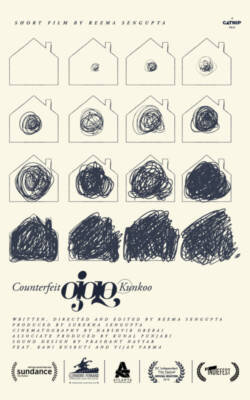 15 mins || HIndi || India || 2017
In a country where marital rape is not a legal crime, it took a lot for Smita to escape an abusive marriage. She lives in a one room apartment in Mumbai, earning her living by making imitation mangalsutras (necklace worn by married women). But the recent tranquility of her life is shaken when the doorbell rings. Smita finds herself fighting beasts of a different kind as she discovers a strange pre-requisite to renting a house in middle-class Mumbai. Will Smita find her space? Is there any hope for liberation – societal and/or sexual? Will the doorbell ever stop ringing – again and again? Counterfeit Kunkoo isn't a feisty feminist retort to the deep-seated misogyny that finds its way into everyday life. It is an exploration of the idiosyncrasies that come with it, the battles one must fight, and whether winning or losing those battles matters at all.
Director's Bio: Reema Sengupta is a young writer-director-editor based in Mumbai. She has directed narrative films, music-videos, commercials, interactive video installations and after-movies across India, UK, South Korea and the US. She was awarded the prestigious Asian Film Academy Fellowship (2012), where she represented India at the Busan International Film Festival. In 2014, Reema co-founded CATNIP, a niche production house. As CATNIP's writer- director, she has created over 200 videos for leaders of International entertainment in India, a host of noteworthy brands such as Red Bull & Amazon and international artists such as Skrillex, Steve Aoki, among several others.
Surviving Surveillance, Catering to America: Shahina Parveen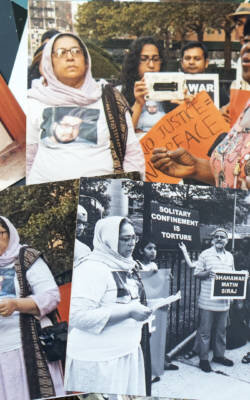 10 min || Urdu/English || USA || 2018
When her son is entrapped and prisoned for 30 years, Shahina Perveen must find a way to cope and move forward with life. Her story of persistence is admirable in these times of uncertainty for immigrants in America. The film short is part of a larger body of work supported by the Asian Women Giving Circle and Asian Americans Writers' Workshop Open City Fellows.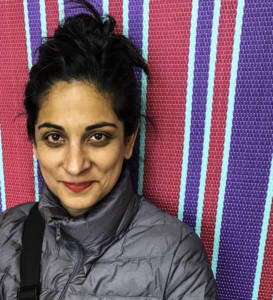 Director's Bio:Sarah K. Khan creates multimedia content on food, culture, and migration. She has worked and lived with Bedouins in Palestine, documented the plight of Indian women farmers, traversed the world of Queens NY, and filmed women and their foodways in Fez, Morocco. Along the way, she got some degrees in Middle Eastern history (BA), public health and nutrition (MPH, MS), and plant sciences (PhD).
Facing Sunrise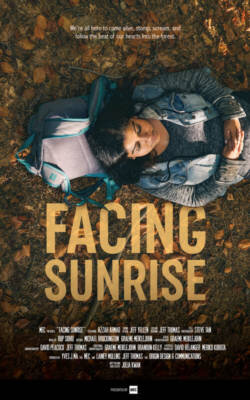 8 mins || English || Canada || 2018
While dealing with one of the darkest times of her life, processing family trauma and recovering from injury, Azzah overhears a conversation around the question, "what do you want to do before you die?" Inspired and energized, she rushes home and begins her bucket list. Although she has never seen herself as much of an adventurer, she realizes she's capable of more than she ever imagined.
Director's Bio: Julia Kwan is a Vancouver-based filmmaker who was a director resident at Norman Jewison's Canadian Film Centre, where she made her award-winning short, Three Sisters on Moon Lake. Her first feature film, Eve & the Fire Horse, was met with critical acclaim after premiering at The Toronto Film Festival and garnered several awards including at The Sundance Film Festival, where it won the Special Jury Prize for World Cinema. Kwan made her feature documentary debut with the NFB produced film, Everything Will Be, which received a Canadian Screen Award for best Cinematography and the Meilleur Espoir at the Montreal International Documentary Festival. Currently, Ms. Kwan is in production on her first animated short drama, The Zoo, produced by the National Film Board.