Mobius Hall, Screen I – Saturday, October 12th – 1:00 PM
Oass: A Drop of Dew, Abhinav Shiv Tiwari, 2012, hindi, 105 min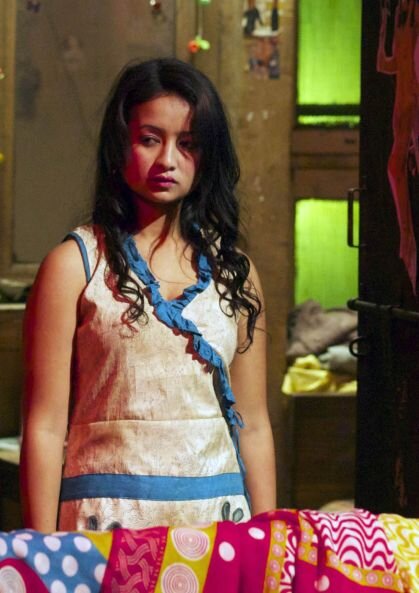 OASS is not a movie! It's a visual journey – Journey of a child, a colleen, a woman! It's the turbulent journey of Kiku from the innocence of childhood to winning the battle of survival. Thousands of little girls are bartered for money each year, to be shoved into the ever-growing sex trade, making it one of the largest contraband businesses today. Kiku is one amongst those thousand little girls. She hails from the beautiful hills of Nepal but is dragged into the dingy brothels of Delhi. In the dark corners of the brothel her innocence may have been snatched and shattered, but she sticks to her faith and determination to reach back home. This movie brings to light the menace of child trafficking and the perils faced by many Kikus across the globe.
When Kiku was 11 years old, her life was like a dream – time spent running around in the fields in her village and playing with her little sister. Like any other girl of her age, she dreamt of a bright future that good education could provide her. This ambition took her all the way toDelhi – only to be sold to a brothel where she was drugged, raped, kicked and punched. Everyday a little more of her soul was crushed. However, she believed that she had to win this battle for freedom to help rescue other victims like her.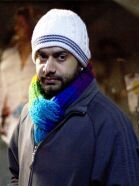 Director Bio
Hailing from Central Indian state Madhya Pradesh and capital city Delhi, Abhinav is a unique fusion of traditional values and contemporary thoughts. His methodical life style and disciplined thought process given him strength of a vibrant thinker and immaculate visualizer.
Other Recent Works:
Film on INDIAN NAVY: GLORIOUS WAKE – VIBRANT FUTURE – the third most significant Navy force in the world, a civilian film has been shot (In association with NFDC)
Worked as an Associate Director in an English Feature film THE LAST MONK (2006)
Worked as an Associate Director to Hindi short fiction AKHNOOR (2007)
Worked as Co-Director in film Corentin's Quest (2007) (An Indo-French Co – Production)
Links
Accolades
2nd Sunset International Film Festival Los Angeles – USA (Winner 3rd Place) (2013)
4th Nevada International Film Festival – USA (Winner) (2012)
10th Stuttgart Indian Film Festival – Germany (2013)
16TH Zanzibar International Film Festival – Tanzania (2013)
Ladakh International Film Festival – India (2013)
8th Habitat Film Festival – New Delhi India (2013)
48th Bahrampur International Film Festival – India (2013)
5th Bengaluru International Film Festival – India (2012)
10th Chennai International Film Festival – India (2012)
14th Mumbai Film Festival – India (2012)
Agalya, R. Buvana, 2012, Tamil, 11 min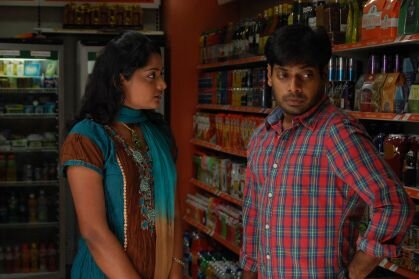 The Attitude of the Present day Younger Generation Female in the Indian Society has changed a lot.
This is a simple relationship story  between Agalya, an upper middle class girl and her childhood friend Rajesh. This story narrates about Rajesh a typical youth who always has an expectation towards his buddy Agalya and his disappointments with her attitude.This 10 minutes short film portrays the attitudes of two opposite characters in a Comical way.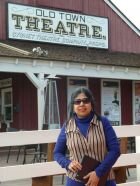 director bio
R Buvana was born in Pudukkottai, Tamil Nadu. She studied B.A in Govt. Arts college . In the College she had the great affinity towards Tamil films and friends. During her college days, she was the Fine arts secretary and active in cultural events, particularly in performing stage dance, drama, oratorical, writing Buvana currently resides in Chennai.