SIFF Cinema, 8th October, 2:30pm
Love Crimes Of Kabul
Love Crimes of Kabul is an intimate portrait of three young women being held for "moral crimes" in Afghanistan's Badam Bagh prison.
Jailed for running away from home to escape abuse, for allegations of adultery, and other "moral crimes," the women of Afghanistan's Badum Bagh prison band together to fight for their freedom. The film follows three young prisoners as they go to trial, revealing the pressures and paradoxes that women in Afghanistan face today, and the dangerous consequences of refusing to fit into society's norms. Their defiant actions come to be seen as threats to the very fabric of society, and their acts of self-determination as illegal. Will life outside prison enable these women to experience the freedom they desire? Filmmaker Tanaz Eshaghian brings us into the lives of these "outsiders," and we watch as teenage romantics learn to become steely-eyed negotiators in an effort to secure their future, brokering their freedom with courage, charm, and skill.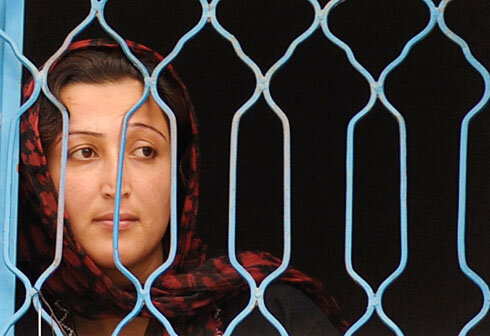 Afganishtan/2011/75Mins
Director: Tanaz Eshaghian
In Dari and Pashto with English subtitles
Tanaz Eshaghian is an Iranian-American documentary filmmaker. She left Iran with her mother at age 6, grew up in New York, went to Trinity School and graduated from Brown University in 1996 with a BA in Semiotics. Her debut feature-length film "Be Like Others," a provocative look at men in Iran choosing to undergo sex change surgery, premiered at the 2008 Sundance film festival and went on to win the Teddy special jury prize at the Berlin Film Festival as well as the ELSE Siegessaule Reader's Choice Award and was nominated for and Emmy award. Eshaghian's films have also screened at the Museum of Modern Art in New York and at the Walter Reade cinema at Lincoln Center. She currently lives between Paris and New York.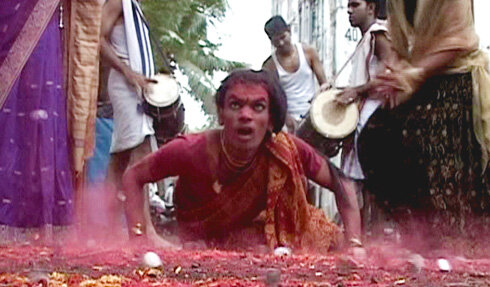 2.EXISTENCE(ASTITVA)
Journey of a person who is born with masculine body but feminine feelings… This short film portrays society's attitude towards a gender non-conformist and his struggle to find a place under the sun for his existence. What does it mean to be a hijra?
India/2009/4Mins
Director: Kiran Pawar