SIFF Film Center, Seattle – Friday, October 15th – Sunday, October 17th
SPECIAL PROGRAM: PRASANNA VITHANAGE RETROSPECTIVE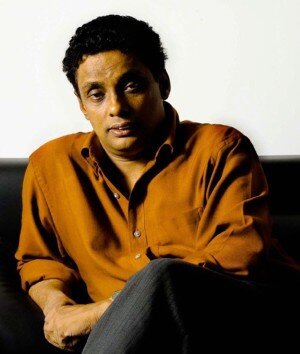 Born in 1962, Prasanna Vithanage's opus of six previous films has made him one of Sri Lanka 's leading filmmakers with a worldwide critical and popular reputation. He began his career in the 1980's as a theatre director. He translated into Sinhala and directed two plays before setting out as a filmmaker in 1992. His fourth feature "Purahanda Kaluwara" (Death on a Full Moon Day 1997) won the Grand Prix at the Amiens Film Festival. While also devoting serious time and effort to the education and training of young people in the art and business of filmmaking, Vithanage revisited theatre in time spent between making movies. In 2008 Prasanna produced the hit comedy "Machan", an international co-production, directed by Uberto Pasolini. "Oba Nathuwa Oba Ekka" (With You, Without You) is his seventh feature.
WITH YOU WITHOUT YOU, Prasanna Vithanage, 2013, tamil / sinhalese, 90min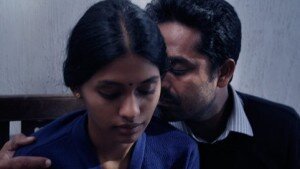 Synopsis: The film set, in post war Sri Lanka, brings us close to two characters who collide quite accidentally, and through them we experience the deep and seemingly unbridgeable chasm that conflict almost always creates. Will love help them cross the bridge? Or will the past continue to color the present? A man and a woman from the two ends of the thirty-year-old bloody civil war in Sri Lanka discover that the color of love is blue, and life, shades of grey.
DEATH ON A FULL MOON DAY, Prasanna Vithanage, 1997, tamil / sinhalese, 75min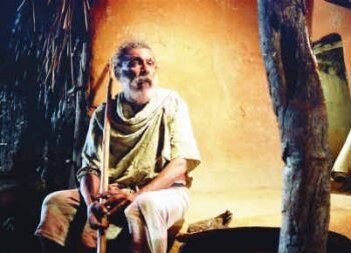 Synopsis: Grieving over the death of his son, a blind and superstitious Sri Lankan brickmaker causes family conflict when he refuses to accept government compensation for his loss.
AUGUST SUN, Prasanna Vithanage, 2003, tamil / sinhalese, 108min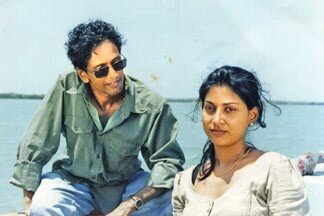 Synopsis: AUGUST SUN, set in Sri Lanka during the mid-1990s and tells three simultaneous stories against the backdrop of the country's savage civil war (1983 – 2009) Chamari (Nimmi Harasgama) is searching for her husband, a Sinhalese Sri Lankan Air Force pilot shot down in flight, whom she believes has been taken prisoner by the Tamil Tigers. Desperate to know the truth, she enlists a sympathetic journalist and sets out on a journey to track him down.