Carco Theater, Renton – Saturday, October 14th – 8:30 PM
SAAWAN: Saawan is a story of a 9-year-old Baluchistani boy, stricken by polio in Pakistan.
Presented in partnership with the Pakistan Association of Greater Seattle (PAGS).
$12 Regular | $10 Student/Senior (with ID)
$10 Early Bird (through 9/30)
Saawan, Farhan Alam, 2017, Urdu / English, 138 min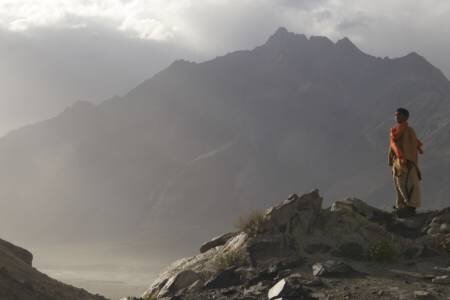 SAAWAN: Saawan is a 9-year-old Baluchistani boy, stricken by polio in Pakistan. Rejected by his father, hated by society, and harassed by his peers, he is left behind in his village as the residents are forced to vacate the valley where they live. But he relies on the memories of his mother and begins a journey into the city. Saawan achieves self-rehabilitation, befriends a spirt living in the mountains, and meet his new best friend, a three-legged dog. He then encounters kidnappers from whom he rescues four kids. While on his trip, he is followed by the kidnapper, with his father and a journalist tracing his steps in search of him. As he is close to finishing his journey the kidnapper attacks, killing 40 people and injuring Saawan.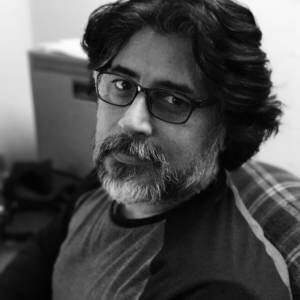 Director Bio
Farhan Alam is a widely regarded cinematographer in Pakistan. He has been actively associated with the Pakistani entertainment industry for the last 15 years. Farhan is acclaimed for his cinematography on numerous projects including drama serials such as: Malaal, Mera Naseeb, Sanjah, and Coke Kahani. Farhan's love of photography and motion picture began at a young age as he meticulously observed his father Shah Alam, a legendary cinematographer and one of the pioneers of television and film in Pakistan, being at work. His passion for the celluloid led him to pursue his diploma in Film and TV Production at the Los Angeles City College, USA. Later, he began his career by working as an assistant cameraman, gaffer, and grip. In 2010, Farhan Alam was nominated for Best Cameraman for Dastaan, a television blockbuster that aired on Hum TV. It was one of the first few projects that he collaborated on with Momina Duraid, which led to a creative chemistry between the two. Earlier, he made a short film Calendar that was well received as an official selection at the New York Film Expo 2010.
Press & Awards
Best Foreign Language Film 2017, Madrid International Film Festival, Spain
Best Director & Best Film, Social World Film Festival 2017, Vico Equense, Italy