Walls and The Tiger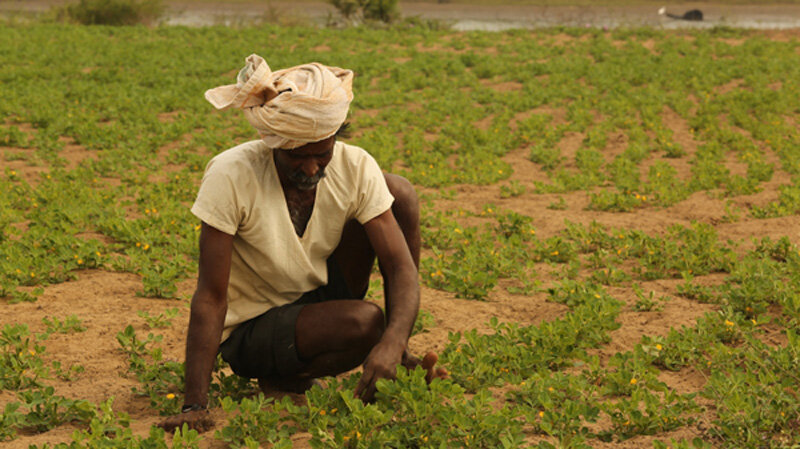 SAID 2014
Filmed in the rural villages of the Godavari River basin in South India, this film compels international audiences in the unfolding story of villagers' fight to protect their agrarian way of life against powerful global forces. A modern tale of David versus Goliath, it's a galvanizing hymn to farmers courageously confronting shortsighted GDP policies to prevent their way of life from being swallowed up in social and environmental devastation. Intimate, lyrical and emotive, this is no small or isolated story but a dynamic portrait of historic struggle, with entire ecosystems and future public health at stake.
Walls and the Tiger engages targeted world audiences in a campaign to protect rural Indians and fragile ecosystems alike from the devastating impact of India's fast track industrialization and coal rush policies which profit multinational corporations and help a small percentage of Indians get richer while thousands of ordinary rural Indians are forced into poverty and despair, all in the name of so-called "development." Rampant consumerism divides the world. People in the West get cheap fashion and cutting-edge electronics at a fraction of the real cost. The hidden price is paid by people in developing countries. Farmers and fishermen in sustainable communities are relocated to slums. Fertile farmland is turned into industrial parks. Oceans are poisoned by chemical waste. Some argue that these displaced people now have the opportunity earn money in factories, to raise their standard of living and emulate the West by becoming consumers. This is what we hope to illustrate in our film. By understanding the interdependency of our consumption and the rest of the world, we hope to inspire change in our audience. Propelled by graceful, urgent storytelling, filled with haunting landscapes and revelations of courage in the face of severe hardship, this film adds cathartic force to one of the most crucial political and human rights issues for the 21st century, as relevant in other developing countries as it is in India: the decimation of rural people and their environments in the name of "development."
Director's Bio
Sushma is descended from a long line of Indian farmers in villages close to the Krishna river in Andhra Pradesh state. During her childhood she lived for a year in the peaceful village dwelling of her grandparents, and has since returned there frequently. After earning an engineering degree in India she came to the US in 2001 to work. She became an independent IT consultant specializing in supply-chain management – optimizing incoming and outgoing raw materials and manufactured goods and services for international markets. In that world, she learned about the ways in which neoliberal economic development – "globalization" – was disrupting traditional rural life in India.
The Song Collector
In the 1960s Morup Namgyal walked hundreds of miles throughout his homeland of Ladakh, touring villages and documenting their folk songs. This journey began his lifelong efforts to preserve Ladakh's folk culture. Situated on the Western edge of the Tibetan plateau, Ladakh is home to a culture that is unique in all of the Himalayas. The region survived as a Buddhist Kingdom for over 1,000 years until 1947 when it was incorporated into the Indian state and set on a crash course with modernization.
Morup Namgyal has spent over 40 years archiving Ladakh's vanishing folk music, however, he recognized early on that recordings alone could not preserve the songs. Compelled by this foresight, Morup co-founded The Lamdon Society; this group of artists and social activists created the pioneering movement for the preservation of Ladakhi culture. In the early 1970s they founded The Lamdon School, the region's first to break from the government curriculum and teach in the native Ladahki language. Today, the Lamdon School educates over 2,000 children and is the region's most vital force for the preservation of Ladakhi culture.
Despite these achievements, Ladakh's culture still faces an uncertain future. 'The Song Collector' is a personal journey that explores Morup's past and present as he struggles to reconcile his extraordinary efforts with modernization's advance. While there are no easy answers to these challenges, Morup's story is ultimately a celebration of grassroots social action and the incredible impact it has had on both Morup personally and the culture of Ladakh.
Director's Bio
Erik has been directing documentary films for over ten years on topics ranging from Christian rock festivals, to entrepreneurship, to Himalayan culture. He credits his interest in Himalayan cultures to a 2,000-mile solo bicycle trip across Tibet and the Himalayas in 2001. Erik's first trip to Ladakh was in 2008 when he produced a short fundraising film for the non-profit Lamdon School. At that time he was introduced to Morup Namgyal and began work on his first feature length documentary – The Song Collector. During the 5-year course of shooting The Song Collector, Erik has also directed/produced 6 short fundraising films for non-profit organizations operating in Ladakh. These films have been broadcast on Indian TV and been instrumental in helping to raise over $250,000 to date. Erik lives and works in Seattle, WA where he is active in the local documentary community including serving 4 years as a board member of 911 Media Arts, a non-profit organization dedicated to filmmaking and video art.
Saturday, June 28, 2014, 1 PM