Behind A Wall of Justice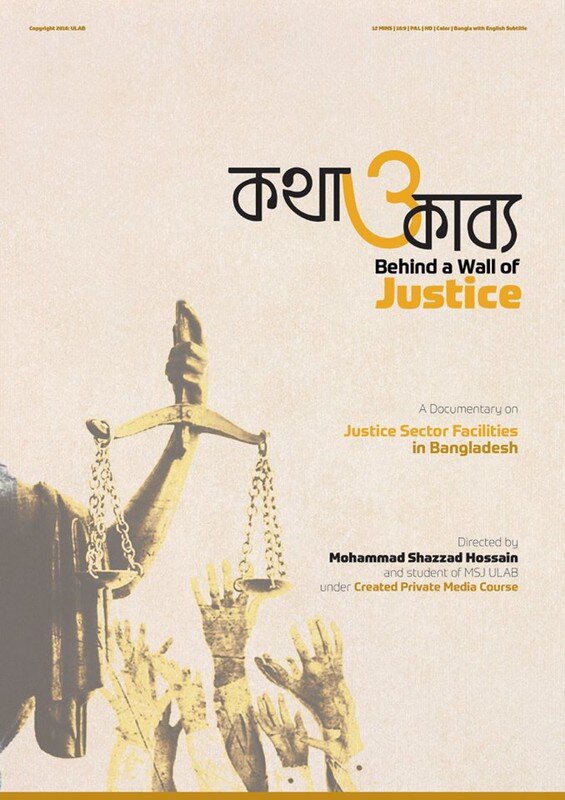 After 10 years, now after the enduring stigma, Mostafiz is living a normal life again. During the trial period many of Mostafiz's friends and neighbors had the impression that he was guilty. It is confirmed now that he is innocent. Still Mostafiz is struggling to live a life of respect and dignity.
Director's Bio
Mohammad Shazzad Hossain is Senior Lecturer of the Media Studies and Journalism Department, University of Liberal Arts Bangladesh (ULAB). He earned his Masters in Arts in 'Film and Media' from Stamford University, Bangladesh. He earned another M.Sc. and B.Sc. (Hons) degree in Physics from Shahjalal University of Science and Technology (SUST). He also has a diploma in Multimedia. Before joining ULAB he used to teach in Dhaka University, Stamford University and Pathshala (South Asian Media Academy). He works as a freelance photographer since 1998. He started professional carrier as graphics designer then switched into video editing, videography and direction. He started his television carrier as a news cameraman in 2004 at Vecton television which is a UK based TV channel, than he worked in different Bangladeshi TV channel like Bangla Vision, CSB News, ntv and desh tv. He lead 'somoy media limited' as chief video journalist till 2012. He directs few short films and a lot of documentary. Beside of this a lot of camera, video editing or directorial jobs in different type of production like cinema, advertisement, drama, event and documentary as freelancer.
On the Road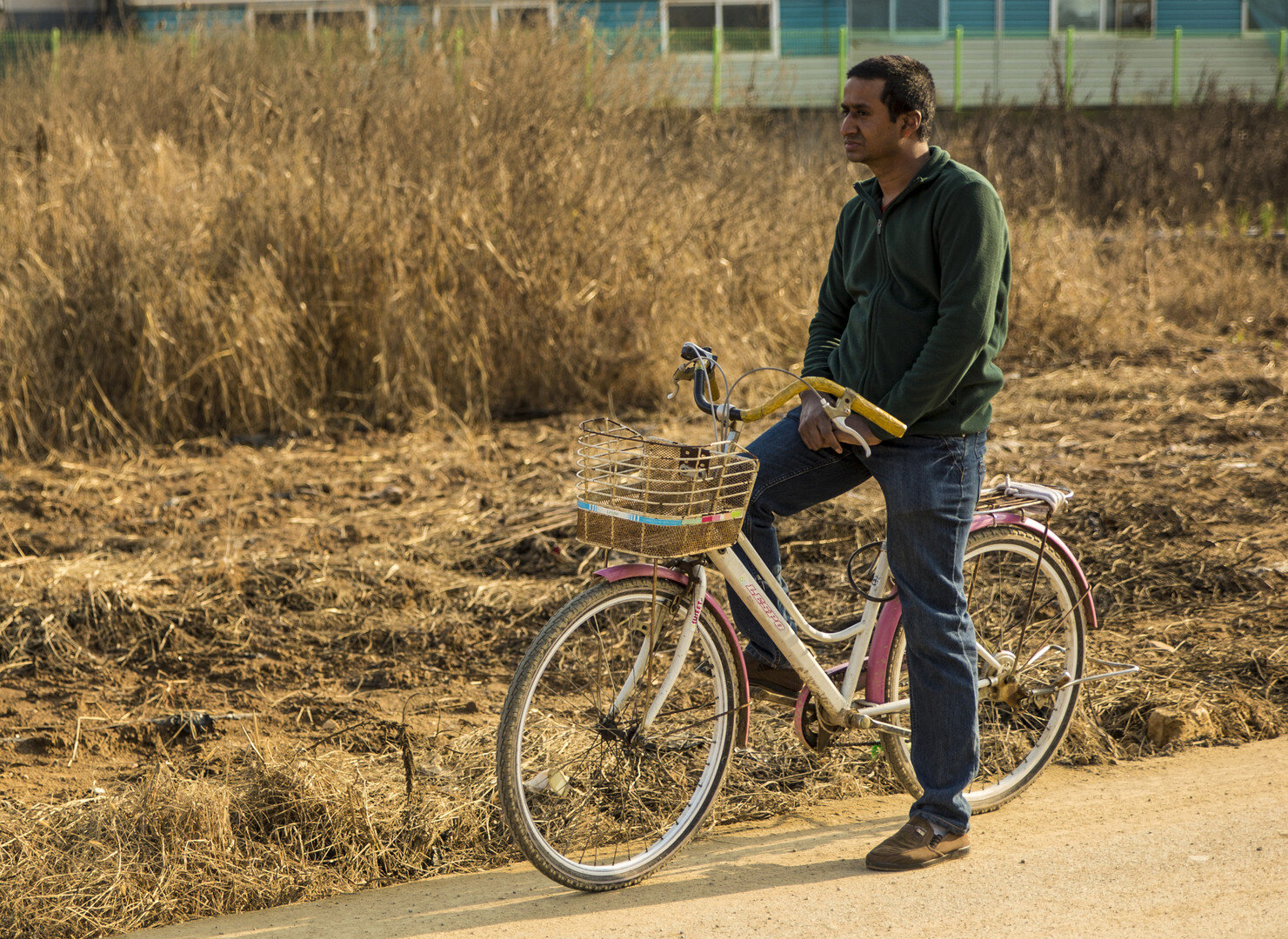 Changhee Chun, S.Korea/Bangladesh, 19mins
On the Road is a documentary highlighting the journeys of Moazzem and Maruf, two migrant workers from Bangladesh in Korea, on their quest for a brighter future—the "Korean Dream."
Director's Bio
Associate Professor
Department of Cinema, Photography, and Media Arts
Roy H. Park School of Communication, Ithaca College (Ithaca, NY)
Executive Producer and Owner
Last Lantern Productions (Los Angeles, CA)
The devotion to investigating personal aesthetics and principles of filmmaking by studying theoretical background of film and directing creative film projects is a crucial part of philosophy as a film director.
In his scopious career, Chun has completed collaborative productions on several feature films for major Korean production companies. In 1995, he signed on with Samsung Broadcasting Center (SBC) as a director and producer. Creating over thirty television documentaries and commercials including 1996 Atlanta Olympics, Chun gained a broad expertise of the technical and conceptual aspects for film and video production. As a freelance film director Chun developed over thirty commercial films, music videos and documentaries.
The interminable effort toward making meaningful films and creative excellence has been recognized by numerous film festivals including CINESTUD at the International Film Festival, Amsterdam, Holland; Film Fan Awards, Richmond, VA.; Rochester International Film Festival; St. Louis International Film Festival; Blue Sky International Film Festival; James River Festival of Moving Image; Telluride Film Festival; Philadelphia Asian American Film Festival; DC Asian Pacific American Film Festival; Independents' Film Festival; da Vinci Film Festival; The East Lansing Film Festival; Muskegon Film Festival, Tacoma Film Festival, The 32nd Asian American International Film Festival, Urban Suburban Film Festival and so on. His works received numerous awards and have been aired nationally and internationally.
Chun continues to develop personal principles of characteristic film art, principles that encompass the challenge to students and filmmakers alike to contribute engaging art to mankind.
Sunday, Feb 19, 2017, at 12 p.m.