I am Bonnie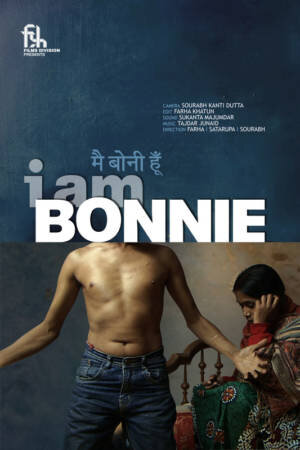 45 mins || Multi-Lingual || India || 2016
33 year old Bonnie is on the run again. He has been on the run from his family and sports fraternity since failing a 'sex test' before the Bangkok Asian Games, 1998.
Born intersex and raised by poor, illiterate, and confused parents as a girl named 'Bandana,' s/he became one of the finest strikers of Indian Woman's football team in her/his short career. A sex reassignment surgery later transformed her/him to a man, but left him without a home or career. He left home and took up idol-making for a living. He met Swati whom he married soon after, but moved once again fearing social backlash.
In the fight to establish his identity, Bonnie's struggles for existence are met by a sarcastic society, which has yet to learn to take 'other genders' seriously.
Director's Bio
Sourabh Kanti Dutta lives in Kolkata, India. More than a decade's journey as a Cinematographer in the Documentary/Television/Advertising industry in India has encouraged Sourabh to tread the path of audio-visual content creation. Essentially self-taught, Sourabh has shot documentaries on human rights/gender identity/social issues which have made their mark in premier documentary festivals around the world. He shot films like Dui Dhuranir Galpo ("In-between Days") that had its World Premiere in 2012.
This is Sourabh's first feature length documentary as the Director along with co-directors Farha Khatun and Satarupa Santra. Sourabh has also played the roles of Cinematographer, Location Sound Recordist, Executive Producer and Writer in the film.
Sunday, April 22, 2018, at 2 p.m.