SAID 2018 – In Search of Devaki and Veil Done
In Search of Devaki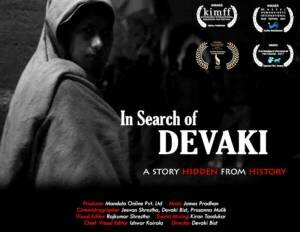 41 mins || Nepalese || Nepal || 2017
In Search Of Devaki' investigates the ongoing practice of 'Deuki Pratha' – the outlawed tradition of selling and offering young girls in the name of god in far-west Nepal. The custom involves offering a young girl, and in the past a young boy, to a temple by a family or clan seeking religious merit and fulfillment of a wish. It was outlawed in nepal more than thirty years ago as an archaic practice that undermines the rights and dignity of women. Still, the practice exists today – although surreptitiously.
Director's Bio
Devaki Bist is a Journalist who has worked as a radio presenter, program producer, and radio technician. She has work experience in World space satellite from Australia, Communication corner and Equal access Nepal. She has also worked with news24 tv as a reporter and producer. Her specialization in Journalism is reporting on crime, human trafficking and violence on women and children.
Veil Done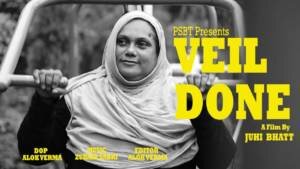 31 mins || Hindi || India || 2012
Shah Jahan is fed up of people calling her fat. Mehru Nisha longs to step out of the house. Afroz Jamala is terrified of growing numbness in her hands. Three women from three different areas of Nizamuddin basti in Delhi take one decision that sets them on a journey to find oneself, find a voice and discover a world of possibilities. Veil Done is a story of perseverance, courage and hope as three burqa clad women take charge of their lives, something they have never done before.
Director's Bio
Juhi Bhatt is a freelance filmmaker based in Mumbai. Her active involvement in college theater in Lady Shri Ram College, Delhi University, and subsequent training in filmmaking from AJK MCRC, Jamia Millia Islamia, enabled her to pursue her interest in storytelling. She has worked on documentaries, television commercials, TV shows and corporate films over the last eight years. Her work themes include women and child issues, environment, urban infrastructure, basic income scheme and financial literacy in rural areas. She has written and directed for organizations such as UNICEF, SAARC, SEWA, Bharat Bala Productions, NDTV Goodtimes and Travelxp Channel.
Sunday, April 22, 2018, at 12 p.m.