The Unreserved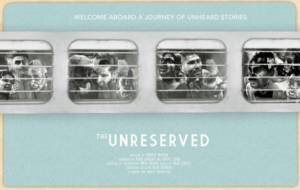 60 mins || Multi-Lingual || India || 2017
The Unreserved is an intimate inquiry into the lives of passengers who use the Unreserved Compartment, the cheapest way to travel across India on the Indian Railways system. The film portrays the passengers' aspirations, efforts, and opinions through conversations and personal stories.
Director's Bio
Samarth Mahajan is a non-fiction filmmaker based in Delhi, India. Self-taught in the art of filmmaking, he loves to create narratives that amplify solitary voices. His documentary projects have received critical and mass attention in media. "The Unreserved", his debut feature documentary, premiered at Film Southasia 2017. His work-in-progress "Hum Le Ke Rahenge", about India's protest street Jantar Mantar Road, was awarded at Docedge Kolkata – Asian Forum for Documentary. Samarth completed his education from IIT Kharagpur and Young India Fellowship.
Testimonies of a Massacre: Tula Toli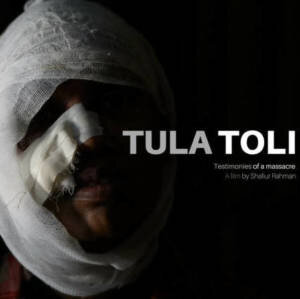 21 mins || Multi-Lingual || Bangladesh/UK || 2017
Filming in the border areas between Myanmar and Bangladesh and also the Rohingya refugee camps, Shafiur Rahman encountered survivors from what is likely to be the worst massacre of the Rakhine crisis of 2017 – Tula Toli. The film shows distressing images from the border as well as harrowing interviews with refugees who describe mass killings, including the killing of children, rape, and the destruction of entire villages. This film is the first documentary to discuss crucial evidence of pre-planning of the massacre on the part of the Myanmar government. The crisis itself has resulted in well over half a million people, mainly children, fleeing their homes and becoming refugees.
Director's Bio
Shafiur Rahman specialises in documentary films dealing with human rights. With a background in political economy, he has produced award-winning documentary films on migrant labour and stateless people. Starting December 2016, he has been filming in the border areas of Myanmar and Bangladesh following the Rohingya crisis, witnessing key moments over a period of 13 months.
Saturday, April 21, 2018, at 6 p.m.