Seattle Asian Art Museum, Seattle – Sunday, May 12th – 10:00 AM
SAPWN: South Asian Professional Women's Network
SAPWN (South Asian Professional Women's Network) is a networking group for South Asian women who are either entrepreneurs, career professionals, or want to network with like minded women. The aim of SAPWN to create a networking space for South Asian professional women where they can inspire each other and meet other successful women in our community.
Objectives:
To create a database of South Asian women entrepreneurs, professionals, and others who are interested in being part of this group
To showcase inspiring speakers from our community
To provide and obtain resources
To create a referral network
The women in SAPWN have chosen their respective fields of work and are passionate about their goals.
The next SAPWN meeting will be hosted by Tasveer at Aaina 2013 on Sunday, May 12th. SAPWN This group is conceived and organized by volunteers of Tasveer.
Speakers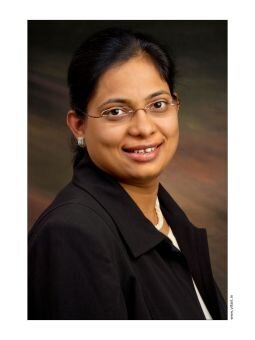 Madhavi Vuppalapati – Founder & Chairperson, Prithvi Information Solutions
Madhavi Vuppalapati is the founder and chairperson of Prithvi Information Solutions, a global provider of IT, engineering and highend process outsourcing solutions. She has an MS from Carnegie Mellon University.
A visionary, results-oriented executive with her leadership, sales and corporate management, and with the ability to operate in a diversified environment, Madhavi has led an entrepreneurial venture by the name of Prithvi which she founded in 1998 from a start-up to being a $433 million firm. She successfully led the company through initial public offering in the Indian stock market in 2005.
Through Madhavi's vision, Prithvi accomplished 7 strategic acquisitions in the last 3 years which help the company grow faster than its peers in the industry. Prithvi operates under 4 strategic business units – IT Services, Telecom Engineering Services, Infrastructure Consulting, and Telecom Product Services – jointly addressing a wide spectrum of client needs.
Madhavi also founded "Prithvi Corporate Giving" which supports several women-based, self-help groups, microfinance, and livelihood generation projects in India. prithvisolutions.com/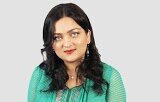 Humaira Abid – Artist / Sculptor
Humaira Abid picks up ordinary images from everyday life and makes them extraordinary. Her basic interest is situations in 'relationships' and their after effects. Some of her work is humorous, some ironical. Her themes are timeless. The presentation is contemporary. She turns, carves, constructs in wood with great skill and detailing.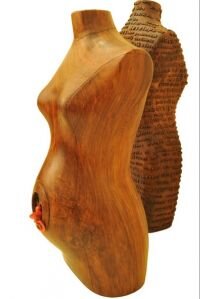 Humaira is one of a small number of female sculptors to rise to the top of her field in Pakistan as well as internationally. Her commitment to her artistic career is illustrated by her continuous pursuit and participation in number of art residencies, art exhibitions, symposiums and workshops. Humaira's work has gained international recognition for its originality and excellence and has won her many awards.
She has exhibited her exquisite work nationally and internationally including in Malaysia, India, Mauritius, Nepal, Kenya, Dubai, Bolivia, Germany, Russia, UK and USA. Humaira lives and works in Seattle, WA, and Lahore, Pakistan.
Humaira graduated with Honors from National College of Arts Lahore, Pakistan in 2000. She majored in Sculpture, with Miniature as her double minor. Humaira joined NCA as a lecturer in 2001. Currently she is visiting Assistant Professor at National College of Arts and Beaconhouse National University, Lahore. Humaira lives and works in Lahore, Pakistan and Seattle, WA, USA. Humaira.com.pk