Seattle Asian Art Museum, Seattle – Saturday, April 26th – 4:00 PM
SAPWN: South Asian Professional Women's Network
SAPWN is hosting a networking event centered around food. We will feature two creative local women and their presentations will leave you with plenty of food for thought. Come listen to these inspiring women and learn how they've cooked up success with a combination of culinary, business and blogging skills. Our featured GUEST SPEAKERS are Veena Prasad-Founder and Executive Director of Project Feast, Seattle and Sutapa Ray-Food Blogger and Cookbook Author.
Launched at the Aaina 2012 Festival, SAPWN serves as a primary networking and mentoring platform for South Asian women in the Seattle Area. Don't miss this opportunity to hear our inspiring speakers share their professional journey. Participate in the SAPWN @ Aaina event and network with other South Asian Women Professionals.
AGENDA
4:00-4:10- Registration
4:10-4:45- Introduction and Speed Networking
4:45-5:35- Guest Speakers, Brief Q&A
5:35-5:45- SAPWN announcements
5:45 onwards – Open Networking
The event is free, but seating is limited to the first 30 who RSVP on our Facebook event page.
For further information, please contact Sushma Thomas (seattlesapwn@gmail.com)
Speakers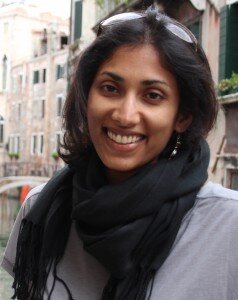 Veena Prasad – Executive Director- Project Feast
Veena is the founder and executive director of Project Feast, a nonprofit social enterprise with the mission of empowering refugee and immigrant cooks. Previously, Veena spent 10 years in the corporate world as a project manager and later as an entrepreneur in the food industry. She is a University of Washington Alum having graduated from the Foster School of Business with an MBA in 2009. She is originally from Bangalore, India and has also lived in the Midwest and in Germany. She feels most at home in Seattle.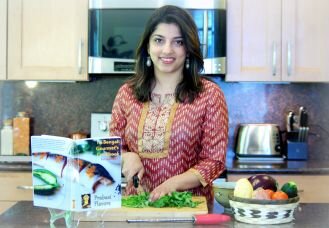 Sutapa Ray – Founder – The Bengali Gourmet
Sutapa Ray is a food blogger and cookbook author. Her journey began in 1998 when as a homesick graduate student, she decided to share with the world, the flavors she had grown up with, to celebrate and preserve the uniquely Bengali way of cooking fresh and living to eat. She founded the blog 'The Bengali Gourmet', which quickly became popular and now 16 years later, enjoys a huge following. At the SAPWN event, Sutapa will share some of her adventures in cooking, her love of experimenting with food and flavors, her passion for food photography and blogging, and how all this led to her self-publishing her first cookbook, 'Prabasi Flavors', in 2012. SAPWN is delighted to have Sutapa Ray share her 'recipe for success'!
WHAT is SAPWN?
This is a networking group of South Asian women entrepreneurs, career professionals, mentors,  students, and career-in-transition women who want to network with like minded women, to get inspiration from one another and meet other successful women in our community. This group is conceptualized and organized by volunteers of Tasveer (Tasveer is a Washington state registered non-profit that promotes South Asian arts and artists)
OUR MISSION . The mission of SAPWN is to create a networking space for South Asian Professional Women. The aim of this group is to be a source of referral for one another and a bounty of information and support.
OBJECTIVES of SAPWN
To create a database of South Asian women entrepreneurs, professionals, and others who are interested in being part of this group
To showcase inspiring speakers from our community;
To provide resources to one another
To create a referral network for one another.
JOIN SAPWN
We offer something for everyone. Whether you are looking for networking, business education updates, mentorship or community involvement, SAPWN has a place for you.  Check out SAPWN on our Facebook page.