Seattle University, Pigott Auditorium – Saturday, March 18th – 5:00 PM
SAPWN: Treated Right: Because You Are A Priority
Do you feel content and balanced when it comes to your body, mind and spirit? We all strive to find success in striking that perfect balance. But life somehow gets in the way. However, when we shift the perspective to ourselves instead of simply looking outward, we are empowering ourselves. We are ready to explore what is unique to our path.  Come join the SAPWN event for a deep dive into lifestyle choices and lifestyle consequences.
Since seats are limited and we appreciate a headcount, please register here by clicking on this form.
Agenda
5:00-5:30 pm — arrival, meet and greet and open networking
5:30-6:30 pm– panel discussion moderated by Ananya Rabeya ( SAPWN lead)
6:30-7:00 pm–Q&A and interactive networking
SAPWN is sponsored by Shoba Sriaiyer, UBS
Panelists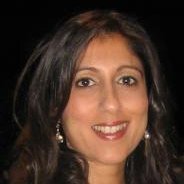 Dr Rumeena Bhalla
Rumeena is a UK qualified doctor, based in seattle, with 15 years' experience in community health education. she began her career in Emergency Medicine, but found a deeper interest in health promotion and disease prevention.
Rumeena was also a closet artist and longed for a creative career. She undertook an M.A. in Film and T.V.production, and started her first business making Bollywood style health education comedies for the south Asian diaspora. Rumeena produced a series of innovative, award winning films, proven effective at engaging their target audience.
Rumeena has developed a portfolio career as a doctor, teacher, health educator, small business owner, filmmaker, CEO of a nonprofit, mentor and health coach. Rumeena has now brought her passions together at sequin life, combining coaching, health and lifestyle. www.sequinlife.com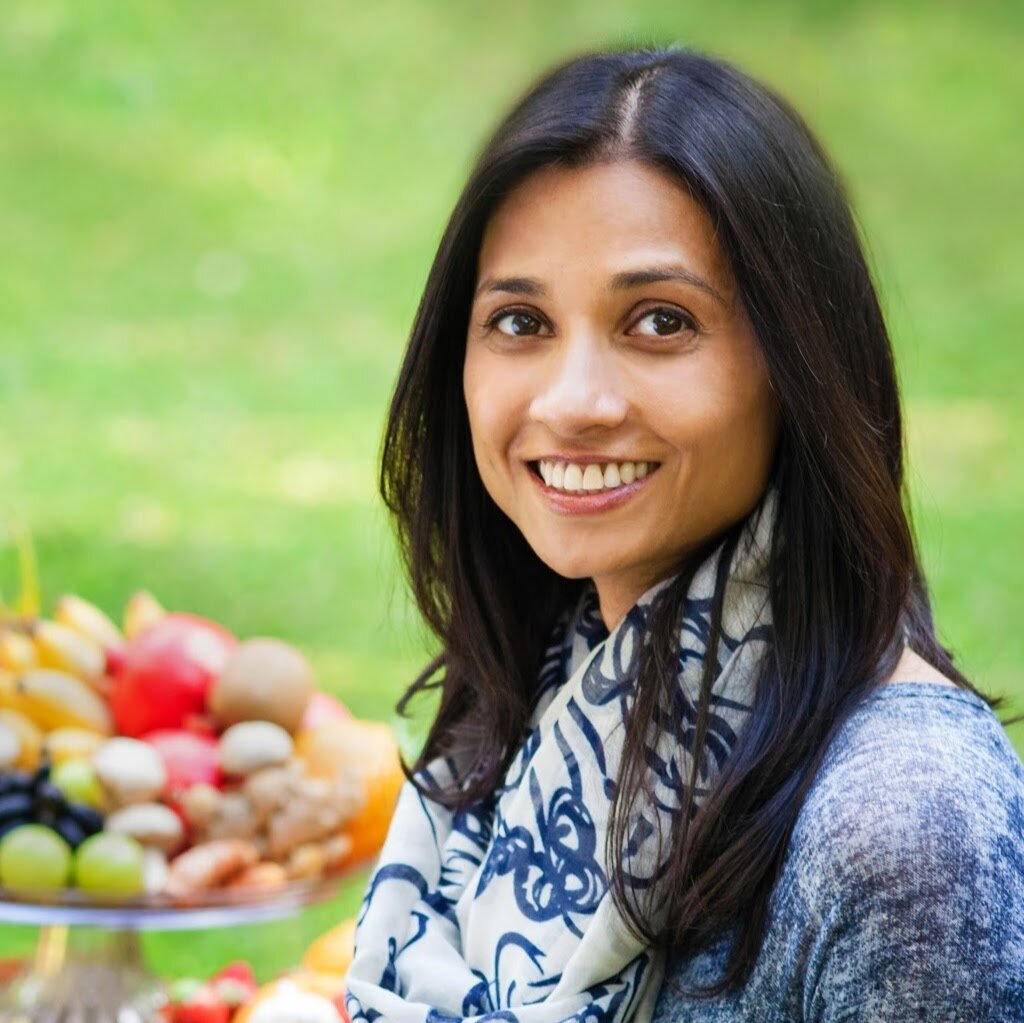 Priya Chawathe
Priya Chawathe is a functional nutrition health coach who specializes in weight loss and chronic disease prevention and management. Her unique integrated approach of functional nutrition, lifestyle, and core beliefs has helped clients with weight loss, food cravings, PMS, stress, chronic fatigue, depression, digestive issues, joint pain, chronic skin conditions and more. Her coaching empowers clients to achieve optimal health and improve overall quality of life.
Priya's passion for health coaching stems from her own battle with Hashimoto's thyroiditis. She believes that successful management of chronic disease requires a health model that includes customized dietary modifications, behavioral change and any necessary medication.
She is a graduate of the Institute of Integrative Nutrition. Additionally, she holds a Masters of Public Health in Epidemiology from the University of Texas. She lives in Seattle, Washington with her husband and daughter. Priya practices yoga and meditation and enjoys hiking in the great outdoors of the Pacific Northwest.
You can connect with her on her Website: www.priyachawathe.com or Facebook Page:  www.facebook.com/pchawathe/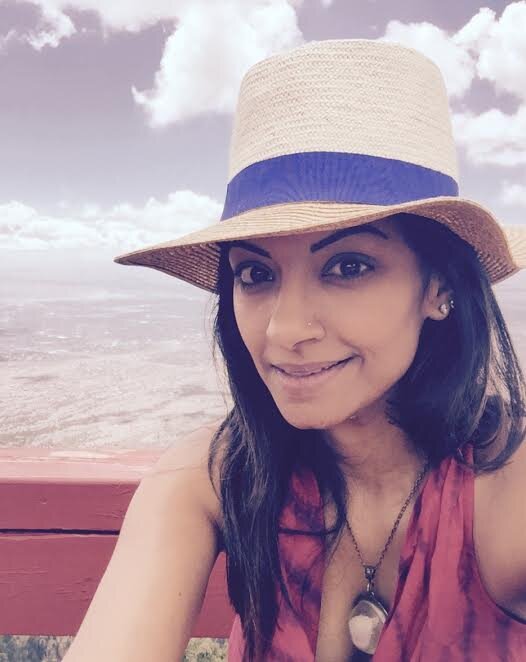 Shruthi Krishnaswamy
Shruthi Krishnaswamy was born in India, raised in the Middle East and India, and has lived in the US since her college days in 1998. She has lived in Seattle since 2006 with her hubby. Her adventurous nomadic life has allowed her to experience different cultures and perspectives, and she continues to travel a lot! After spending several years in Training and Organizational development departments at corporations including IBM and Cigna Health, she decided it was time to make a switch, after completing her yoga teacher training, in 2013. Shruthi started practicing yoga in 2006 and is passionate about a variety of styles of yoga including Vinyasa and Yin Yoga ! She is also a great believer in the benefits of Pranayama and meditation. Once again she believes that one size doesn't fit all, and that every individual needs to find a form of yoga/exercise that satisfies their mind, body and soul!
When she is not busy doing or teaching yoga, Shruthi is busy with her entrepreneurship venture, Pittura Arte, www.pittura-arte.com  a line of unique hand painted accessories, and  exhibiting her fine art at a variety of art shows. Singing, cooking, engaging in philosophical discussions, and caring for family and friends are some of Shruthi's other passions in life. Connect with her on  www.shruthsblog.com
Her favorite personal quote is –
Soar like an eagle!
Always do your best and leave the rest to the universe.
You are the maker of your own destiny
But remember, not everything is under your control !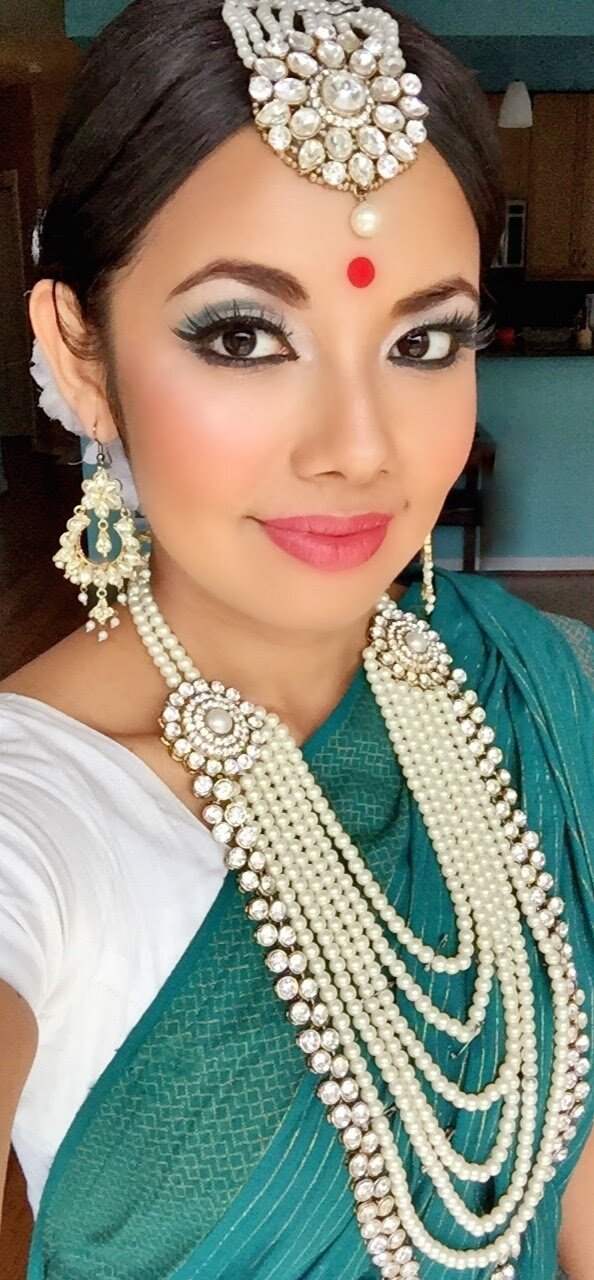 Naosheen Noor
Naosheen was born in Bangladesh and moved to New York with her family at the age of 11. After graduating from St. John's University in Queens, NY with a Doctor of Pharmacy degree, she completed a residency at the Veterans' Hospital in Bronx, NY. In 2011, she relocated to the Seattle area and worked as a Clinical Infusion Pharmacist for about 3 years before taking on a role as a clinical pharmacist at EvergreenHealth's Pharmacist Provider Services in March 2015.
Besides practicing pharmacy, Naosheen loves the performing arts. She studied music and dance at Bangladesh Institute of Performing Arts (BIPA) in New York. Though she has a background in Kathak and Bangladeshi folk dance, she is currently enjoying learning Odissi dance under Dr. Ratna Roy at Urvasi Dance Academy. She loves to represent Bangladesh through dance on international platforms and is passionate about encouraging women from the Bangladeshi community to participate in these performances.
Naosheen tries to eat healthy and practice yoga with a goal to grow old without needing to take medications for as long as possible. She enjoys volunteering for Spreeha, a Redmond based nonprofit organization to serve the underprivileged and loves to travel to sunny places with her husband – a tradition that started as a result of her initial dislike for Seattle's grey weather. After almost six years in Seattle though, she now calls it home and can't imagine living anywhere else.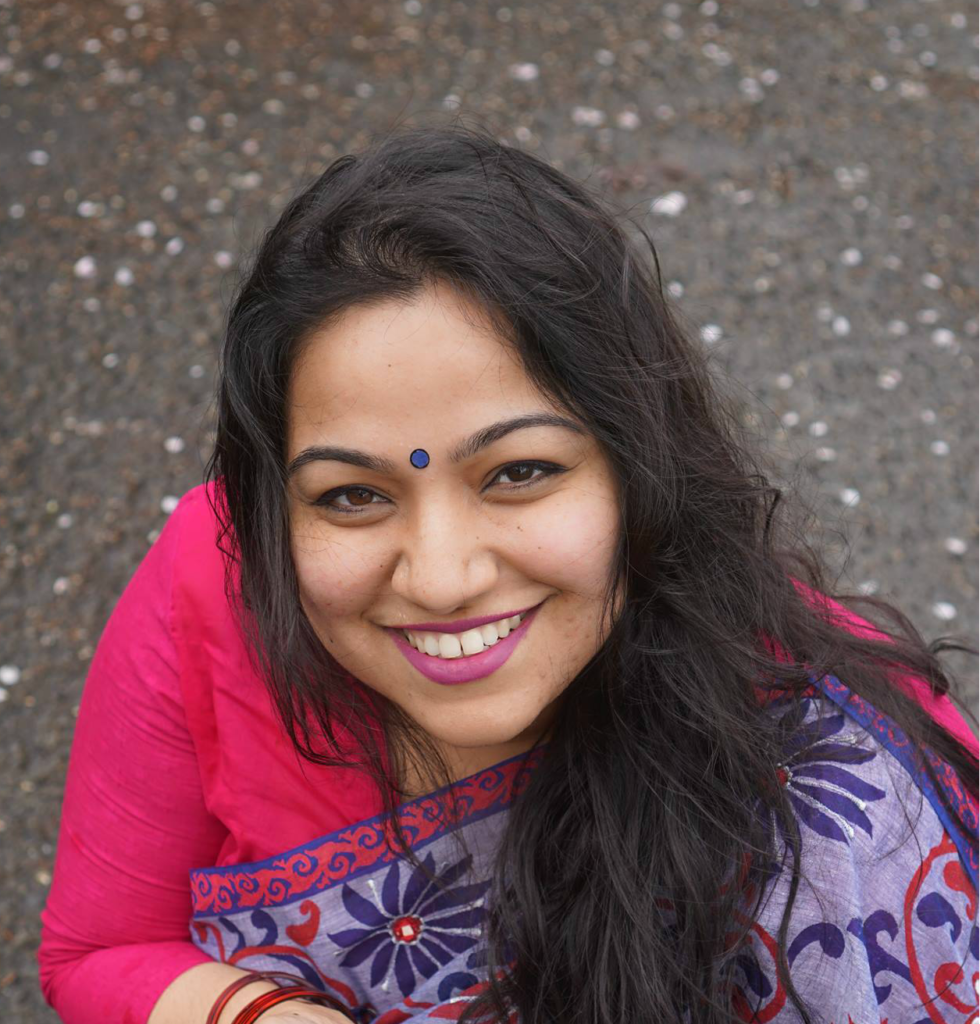 Moderator – Ananya Rabeya
Ananya serves as the President, Seattle Chapter, Spreeha Foundation, a non-profit grassroots organization which engages deeply within urban slum communities enabling them to break the cycle of poverty by providing healthcare, education and skills training. Rabeya is an Associate Faculty, Mathematics and Statistics at the Oregon Institute of Technology, Seattle Colleges and Edmonds Community College. She is on the Community Advisory Council of the Wing Luke Museum, and regularly volunteer leads programs at Tasveer and community events. Ananya received her Masters in Applied Mathematics from Eastern Washington University, and is completing a Masters in Educational Psychology at the University of Washington. An educator for 15 years, Ananya is an advocate for and facilitates in advancing STEAM(STEM+Art) education, especially at the underprivileged communities she serves.