Seattle University, March 24th, Saturday, 12pm- 1:30pm
 South Asian Professional Women's Network
This year's SAPWN focuses on women freelancers in the local South Asian community. Join us to hear our panelists' experiences, and share your own tales of taking a risk and venturing out into the new, uncharted waters of being your own boss. Get and give advice on finding clients, building a business, and connecting with the community to create a support system. Gather to network, share advice, and exchange ideas!
The panel will be moderated by: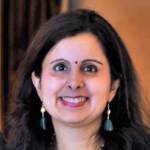 Archana Verma
Archana Verma was born and raised in a small university town by parents who arrived as refugee children to India in 1947. She worked as a software engineer for 10 years after earning a bachelor's in Electronics Engineering and Masters in Computer Science. In 2002, Archana became a full time parent and a part time adult. She currently dabbles in life as a culinary instructor at PCC, Seattle VegFest, board member of a public school foundation, high school mentor, avid public school advocate, volunteer and a March-ing Facebook activist. Archana is the founder of In Essence College Consulting, launched in March 2018. Archana has been a Seattle resident for 20 years. She lives with a loving husband, two wise kids and an adorable dog.
This year's SAPWN panelists include: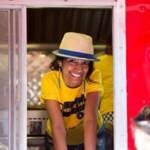 Shama Joshi, Food Truck Owner
Shama Joshi was leading a successful 15-year career as a computer scientist at Microsoft Corp but the lure of being an entrepreneur was too strong. Shama left her lucrative career behind to pursue her dream of bringing authentic Indian Street Food to Seattle. As the sole owner/chef of Seattle's first Indian food truck, Roll OK Please, she has served tens of thousands of meals with a smile and a brand that is uniquely hers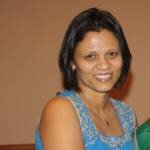 Shirin Subhani, Cooking Class Teacher
''Connect, Create, Celebrate" is the vision with which Shirin recently started Shirin's Kitchen. In her cozy home kitchen, Shirin offers cooking classes where her students are treated to a collaborative cooking experience, creating nutritious home style, vegetarian Indian food and then enjoying the delicious meal together. Shirin loves playing with the incredible array of Indian spices and enjoys arming each of her students with their own personal spice boxes (containing many of her own homemade spice blends), all set to go recreate the magic in their own kitchens!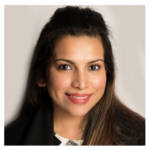 Zeenat Zaman, Real Estate Agent
I am from Bangladesh, and have lived in the US for the last 17 years. Starting with Gap, I worked my way to a teller position at Bank of America. I decided to take a break following the birth of my daughter, followed by my son 4 years later. My career, as short as it was, had to be put on hold as family became a priority. Fast forward 10 years–with both children at school full time, I was ready to get back to work, but to what? I wanted to start from scratch, and with the support of friends and family I embarked on a real estate career path two years ago and never looked back! It gives me the flexibility to work my own hours and still make time for family! I am social and this was the right choice for me. It gives me the opportunity to interact with people from all walks of life and the satisfaction of finding them the home of their dreams. What could be better than that!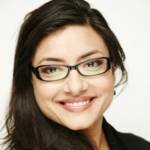 Deepti Vyas, Life Coach
There is a job, and then, there is a purpose. For 15 years, I held various jobs at top companies like BMC, Microsoft, and Twitter in various positions like engineer, tech lead, product manager. The purpose was always the same; to grow, learn and free myself from the beliefs and conditioning that did not serve me and to serve others who are on the same path. Now, as a Co-active Life Coach & Executive Coach, I bring together my coaching skills, knowledge of the human mind, and experience in industry, to help my clients with:
• Dealing with day-to-day stressors of job and learning how to feel fulfilled.
• Getting unstuck and taking action on the change they have been wanting.
• Speaking up and showing up at work and in life
• Learning the safety and power of trusting oneself and making conscious choices
• Finding their anchor, find their inner wisdom and happiness.
So who am I? I am the see-er and show-er of Potential and Possibilities that are Here Right Now. I serve the ones who are ready to start the process of creating the change NOW.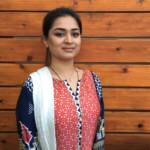 Anushey Nasar, Graphic Designer and Event Planner
Born in Pakistan and raised in America, Anushey has always had the flair for the artistic. With ambitions to become an artist, an author, and a filmmaker, she always dreamt big and works hard to make those dreams into a reality. Drawn to graphic design in her grade school years, she found herself changing her course from English to Interdisciplinary Arts in college. A UW Graduate, Anushey has spent the majority of her life in Seattle—drawing inspiration from the ever-evolving digital culture around her. She currently works as a media producer while managing her freelance career. Her focus is on branding and creating graphics for social media, though she's been venturing into designing other things such as planners, greeting and invitation cards, and much more.
When she's not busy with her work, she can be found at various comic conventions, taking walks nature walks with her camera, indulging in great reads, or watching the newest releases. An avid comic fan, she loves the Marvel characters, their stories, and the Marvel Cinematic Universe. Her ultimate dream is to work with Marvel or Disney one day.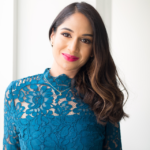 Tarul Kode Tripathi, Sanaya Set
Tarul is a pharmacist and senior clinical program manager with over 15 years of experience in the managed health care space. She is passionate about access to health care, and has consulted extensively with a variety of different healthcare entities with a focus on population health and quality improvement. Tarul grew up in the greater Seattle area, as the eldest of 3 siblings. Tarul and her family are survivors of domestic violence and long-standing friends of local non-profit API Chaya. Tarul also sits on the Board of Directors (serving as secretary) for API Chaya. She takes great pride in taking care of others and seeking opportunities to advocate for social justice. Tarul lives with her daughter, son, husband, mom, and cockapoo in Sammamish. The Sanaya Set was named after Tarul's daughter- Sanaya means distinguished. In starting the Sanaya Set, Tarul is pursuing her passion to positively impact social justice and intersectional feminism- for herself and her kids. She also loves style and leads sourcing of each collection. Fun fact- she was awarded 'trend setter' award her senior year in high school. Naturally, Tarul is the fashion maven of the team. In her down time (10 minutes a day if she's lucky), she reads and watches Queen of the South.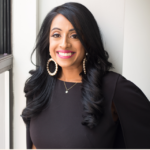 Sandy Mathews, Sanaya Set
Sandy's background is technology and research. She started her corporate career over 15 years ago in technology start-ups and currently works as a business design consultant for a technology company. She went to business school and is a native Texan, and currently lives in the Seattle area. When she graduated from business school, she thought about starting her own business, but the responsibilities of having a family made her put those dreams on the backburner. It wasn't until Tarul approached her with the idea of the Sanaya Set, she decided to make the leap. Coming from a business background, she helps the team evaluate companies and partners that we work with to make sure we are doing the most good from a financial standpoint and helps to make sure we are running as smoothly as possible from an operations standpoint. Sandy's business background helps the team optimize overall operations, including making sure we are working with businesses that align with our mission. Sandy also sits on the Board of Directors for API Chaya and has worked volunteered extensively with the Junior League of Seattle, Treehouse and the PEP (Prison Entrepreneurship Program). Sandy is our 'business' person. She is all business, all the time, except when football is on.