SAPWN: South Asian Professional Women's Network
Date: Saturday, April 11th 2020
Time: 4:00-6:00 pm
Location: Seattle Asian Arts Museum, Boardroom
Theme: South Asian Women in Politics
* Due to the risk posed by Coronavirus, this event has been cancelled. *
---
SAPWN (South Asian Professional Women Network) is an integral program at Aaina. A panel of South Asian women entrepreneurs/business owners will share their stories with budding entrepreneurs about the challenges they faced and their businesses. There will be a Q and A session at the end of the program from the audience.
About the Panel:
Tasveer in association with SAPAC brings to you a panel discussion on the future of South Asian women in US politics. This panel will bring together some of the pioneering women who already hold elected offices in the state of Washington. They will discuss their current roles, their pathways to leadership, and hopes for the future, and will endeavor to leave behind a dream for every woman in the audience – one of speaking up, making her own voice heard, and representing her constituency. The central theme is the clarion call to unity for the people of the United States of America – "E Pluribus Unum" (out of many, one). A new age is dawning in America, and these pioneers, the women of color running for public office, will take on the honorable responsibility to interpret this motto "E Pluribus Unum" through their own lenses.
This panel is facilitated by Soumita Bhattacharya and moderated by Shasti Conrad.
Panelists:
Mona Das
Mona Das was born to Indian parents who immigrated to America's rust belt with only $6 in their pockets, yet full of hope about building a better life for their family. Mona came to the United States when she was eight months old and spent her childhood moving around due to her father's job, living in eight states and three countries. She finally settled down in Kent, where she currently lives, and is extremely proud to call the 47th legislative district home. Mona graduated from the University of Cincinnati with a bachelor's degree in psychology and earned an MBA in sustainable business from Pinchot University. She also attended the Women's Campaign School at Yale University. For 15 years, Mona operated her own mortgage business, MOXY Money. Now, she works full time as a legislator. She has centered her career around sustainable development, equal access to housing, and empowering marginalized voices. Elected to the Washington State Senate in 2018, Mona now serves as the vice chair of the Senate Housing Affordability & Stability Committee, and as a member of the Senate Transportation Committee; the Senate Financial Institutions, Economic Development & Trade Committee; and the Senate Environment, Energy & Technology Committee. During her first year as an elected official, Mona has worked tirelessly on behalf of the environment, affordable housing, and equity and inclusion. She loves the outdoors, hiking, biking, paddle boarding and camping in her free time. Mona loves to travel, and has visited 34 countries. She is a proud auntie to two nephews.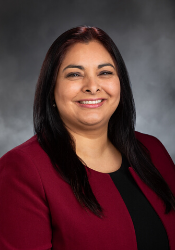 Manka Dhingra
Manka Dhingra is a Senior Deputy Prosecuting Attorney with the King County Prosecuting Attorney's Office. As Chair of the Therapeutic Alternative Unit, Manka helped develop and oversee the Regional Mental Health, Veterans Court and a Diversion program. Outside the courtroom, she is a community leader and anti-domestic violence advocate on the Eastside. Manka was elected in November 2017 to serve in the state Senate by constituents of the 45th Legislative District. Her priorities are to address the deficits in education funding, mental health, and violence prevention, and to protect the rights of women. Prior to being elected, Manka was a co-founder of Chaya, an organization that assists South Asian survivors of domestic violence and led the organization's work to end systemic violence through education and prevention. She also serves on the board of the National Alliance on Mental Illness Eastside. Manka has worked with King County law enforcement agencies, Harborview Hospital, mental health professionals, and our courts to improve criminal justice outcomes for individuals with mental illness—seeking to close the revolving door of jail, homelessness, and crime. She has engaged the State Department of Social and Human Services, the Washington Association of Prosecuting Attorneys, legislators, and the Governor's office build consensus and make real strides in reforming and improving our criminal justice system. She worked to ensure the wellbeing of individuals remained the core tenant in any reform. As a mental health and crisis intervention expert, she has also been an instructor at the Washington State Criminal Justice Training Commission for the 40-hour Crisis Intervention Training for law enforcement officers to reduce the risk of tragedy and improve the response to people in crisis. She brings her expertise to the Washington State Senate as Deputy Majority Leader, Chair of the Behavioral Health Sub-Committee, and Vice Chair of the Senate Law & Justice committee. She also serves on the Health & Long Term Care and Ways & Means Committees.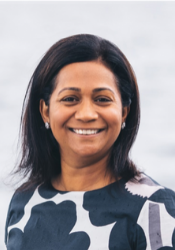 Harini Gokul
Harini Gokul is a global technology leader, an investor and a civic volunteer.  She is a cloud industry leader with 15+ years of experience driving global business strategy and transformation for technology companies including Microsoft and IBM. Harini has built and led global, multi-disciplinary organizations in the United States and Europe to accelerate customer transformation in the cloud.  Her experience includes government and community engagement on policies and programs to build trust in the cloud. Harini sponsors, and invests in organizations to accelerate the advancement of women in technology. She is an international speaker focusing on the convergence of technology and policy, and the importance of equity and ethics in the future of work. As part of her mission to contribute to civic life, Harini ran and got elected to Medina City Council. She looks forward to leveraging her professional skills to help shape and influence policies that impact the lives of Medina and WA residents. For details, please visit www.hariniformedina.com. Harini is an engineering graduate and received her MBA from Vanderbilt University.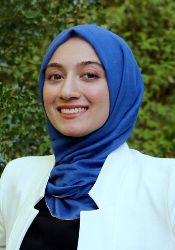 Varisha Khan
Varisha Khan is a City Councilmember in the city of Redmond, WA. Born in Dallas, Texas to a middle-class American Muslim family, Varisha received her BA degree from the University of Washington in Communication, Journalism and Political Science. During the 2016 presidential cycle, Varisha was elected to serve as one of the youngest Presidential Electors in the historic Electoral College to represent voters from WA State's 1st Congressional District. Varisha has worked at numerous nonprofit organizations in King County where she focused her work on making media and government more representative and inclusive. Most recently, Varisha worked as a Political Action Committee (PAC) Director of OneAmerica Votes. As a journalist with the Seattle Globalist and other local publications, she developed a journalistic beat on issues pertaining to race, immigrants and communities of color in the greater-Seattle area. While a student at the UW, she helped establish the Middle Eastern Student Commission of ASUW (the Associated Students of the University of Washington) and served as the founding Director. She enjoys snowboarding, barbecuing and traveling with her husband, Yassir.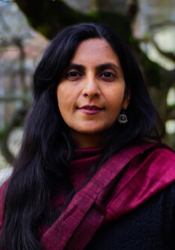 Kshama Sawant
Kshama Sawant is not a career politician. She is an activist who brings a passion for social justice to her work as a public servant. As a member of the City Council, Kshama pledges to be a voice for workers, youth, the oppressed and the voiceless. She only accepts the average workers' wage and donates the rest of her six-figure salary to building social justice movements. Alongside being a teacher, Kshama is an activist, organizer, and socialist, and is a member of Socialist Alternative, in solidarity with the Committee for a Workers' International, which organizes for working-class interests on every continent. While growing up in India, Kshama was always conscious of the extreme poverty and inequality surrounding her. After working as a computer engineer, she came to the US to study economics in order to better understand the root causes of oppression and poverty. Upon arriving in the US, the richest country in the world, Kshama was surprised and radicalized by the inequality and poverty that exists here. After earning her PhD, Kshama moved to Seattle and began teaching at Seattle Central Community College, Seattle University, and the University of Washington Tacoma. She joined Socialist Alternative in 2006, and since then has helped organize demonstrations for marriage equality, participated in the movement to end the wars in Iraq and Afghanistan, and was a visible presence in the Occupy Movement. Kshama has also been an activist in her union, the American Federation of Teachers Local 1789, fighting against budget cuts and tuition hikes. In 2012, Kshama ran as a Socialist Alternative candidate for WA State Legislature and surprised everyone by winning 29% of the vote. The momentum continued in her campaign for Seattle City Council where she boldly ran on a platform of fighting for a $15/hr minimum wage, rent control and taxing the super-rich to fund mass transit and education. In November she defeated a 16-year incumbent Democrat to become the first socialist elected in a major US city in decades.
Moderator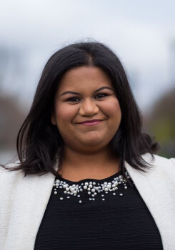 Shasti Conrad
Shasti Conrad is a versatile strategist and thought leader with a broad range of political, policy and operations experience within government at all levels and throughout the private and non-profit sectors. She launched her own consulting firm in 2016 to support government, campaign, and business clients looking to better our world. Shasti served President Barack Obama as a senior staff assistant in the White House, and a briefings manager on the 2012 campaign, leading the preparation of daily briefing materials on all campaign events, meetings, calls and political background for the President, First Lady and Vice President. Since leaving the White House, Shasti has served as a Senior Graduate Fellow at the Malala Fund, providing programmatic support within the organization and staffing Malala Yousafzai and her family at the 2014 Nobel Peace Prize Ceremony. She became Chief Operating Officer for Soze Productions, a creative social impact agency working with clients ranging from Art for Amnesty and the Environmental Defense Fund, to the United Nations, immigrant and LGBT rights movements and grassroots activists organizing in the wake of police misconduct in Ferguson, MO. She served on the National Advance team for the Senator Bernie Sanders 2016 presidential campaign, and later as political director on Jim Barksdale's campaign for US Senate in Georgia. Currently, Shasti is the US Campaign Manager and Regional Planning Advisor for the 100 Million Campaign, launched by Nobel Peace Prize winner, Kailash Satyarthi, which aims to be the largest youth mobilization in history to end child labor and trafficking. Shasti has worked for 3 Nobel Peace Prize winners. In December 2018, Shasti was elected the Chair of the King County Democrats, making her the first woman of color chair in the org's history. Previously, Shasti was the State Committeewoman for the 37th Legislative District in Washington State, 1st Vice Chair of the King County Democrats, and Elections Committee Co-Chair for the Washington State Democrats. Shasti received her B.A. in Sociology and International Studies with Honors from Seattle University, and her Master's in Public Affairs and International Development at Princeton University.
Facilitator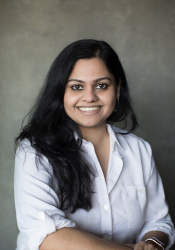 Soumita Battacharya
Soumita Bhattacharya is a documentary filmmaker and photographer based in the greater Seattle area. She works on stories of culture, identity, and performing arts. Soumita serves on the board of Asian American Journalists Association (Seattle Chapter) as the VP Programs. She recently served on the board of Blue Earth Alliance, a Seattle based nonprofit that supports visual storytellers working on critical environmental and social issues, as Chair, Events. Some of her past roles using visual art for social impact include programming lead of the virtual reality segment of the largest US-based South Asian film festival (Tasveer, Seattle), independent curator for Just Another Photo Festival (JAPF, India) bringing photography to blue-collar and inner city areas, and photo editor for Slideluck Editorial promoting the positive impact contemporary photography can have on society, and as a project photographer for Charities Aid Foundation (India). Her work has been published in major newspapers in India, and in books and magazines on dance. Soumita is a graduate of the Documentary Photography and Photojournalism program at the International Center of Photography in NYC.
---