Mobius Hall, Screen II – Saturday, October 12th – 2:00 PM
Scattered Windows, Connected Doors, Roohi Dixit, Ziba Bhagwagar, 2013, English, 75 min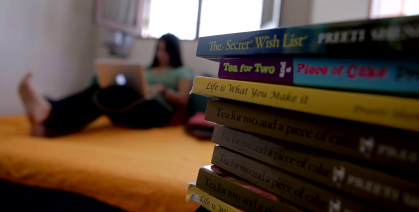 Eight women. Eight stories. An inspiring documentary capturing the thoughts and choices of these women living in urban India. A series of conversations on love, loss, fear, loneliness, marriage, freedom and what it means to be a woman.
These choices make them so diverse from each other and yet so alike. Whether it's a corporate honcho, a spiritual Sufi singer, a travelling graphic artist, a photographer, a bestselling author/blogger, an advertising professional, an LGBT rights activist or a hair-stylist.
An insight into their thoughts. A look at their lives in urban cities in the midst of chaos of everyday living. Conversations about living life by their own rules and defining themselves in their own words. The film celebrates and validates the questions that we, as women of urban India, as the educated, supposedly privileged, self reliant lot, are sometimes scared to ask our own selves. But how often we ponder over them in an attempt to define and understand ourselves.
The film is not a biopic on any one protagonist's life, but a sense of who they are. Their stories speak to so many of us. Their stories are sometimes ours. Our stories theirs. Through their stories, we are saying many things. We are saying that the process of self evolution is an important one. We are saying that we can choose what we want to do with our lives. We are saying that we matter. We are saying that we can be the inspiration that we seek.
Director Bio

Roohi Dixit started her career as a copy writer and worked with various advertising agencies , it is while working with various advertising agencies, that she decided that she wanted to be a film maker herself. She then worked with a Bangalore based production house called Trends Ad Film Makers Pvt Ltd in various capacities, from being a production designer, to an assistant director, and eventually as a script writer. It is here that Roohi met Ziba Bhagwagar. Ten years back Roohi and Ziba started their own production house. They have been making films together since then.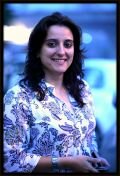 Ziba Bhagwagar started her career as a journalist. During this period Ziba Bhagwagar assisted Black Coffee Productions, a theater group from Bangalore. Soon she started working for a production house in Bangalore called Trends Ad Film Makers as an assistant director. She assisted various directors and took charge of many a production from its beginning to completion. It is here that Ziba Bhagwagar met Roohi Dixit.Ten years back Roohi and Ziba started their own production house. They have been making films together since then.
Links
Wrinkles of Life, Jarnail Singh, 2013, Punjabi, 20 min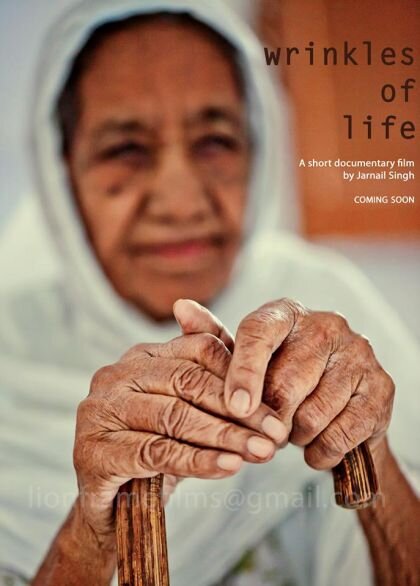 A documentary presenting sorrow and helplessness of old people. It shows the depleting moral values of children who have become self centered and left no choice for elderly, but to leave their own homes. It depicts the pain in the eyes of those parents who are lest abandoned even after with standing all the miseries and sufferings in the bringing up their children. It covers their story in the old age homes and consequences behind their grief. However, they are still so magnanimous that they never vilify the culprits.

director bio
Jarnail Singh is a 23 year old, independent filmmaker. His background is in photography and '3D Animation & Visual Effects.
Having been exposed to social issues, his father being an active social activist, his interests are in portraying truth, real emotions and to enlarge the true picture of people and their lives. His first project was about alcohol health hazards named 'Drowning Punjab'. His short film 'Injustice 1984' is based on a true story of a 1984 massacre victim, Gurcharan Singh, gathered global attention and recognition. This short film was awarded with the 'Awareness Award' on an online film festival (Sikh net Film Festival) and it got screened at the JIFF (Jaipur International Film Festival, 2013).
Being part of human welfare organization in India named 'Bhai Ghanayia Charitable Trust' (www.bgctpatiala.com) founded by his father, heavily influenced 'Wrinkles of Life'. It carries their emotions, portrays the problems they have faced from their own families and shows their present life in such Old Age Homes.