SIFF Film Center, Sept 28th, 12:00pm
Short Film: Kamali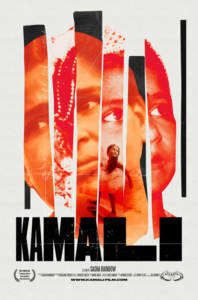 Kamali is the only girl skateboarder in a fishing village. Her timorous mother, Suganthi makes a pilgrimage in a quest for self-discovery. Separated for the first time, they must find freedom in a man's world.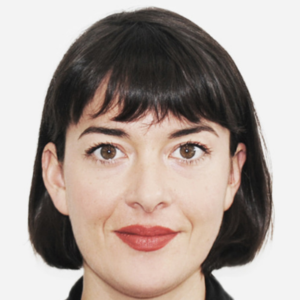 Sasha Rainbow | 24 min | 2019 | United Kingdom
Filmmaker: Sasha Rainbow
Sasha Rainbow is a director who has worked across multiple disciplines including film, art direction, photography, and costume. Sasha believes storytelling can throw light onto communities to showcase heroic role models, which is just what the world needs.
Short Film: Aguan – Sun Behind the Horizon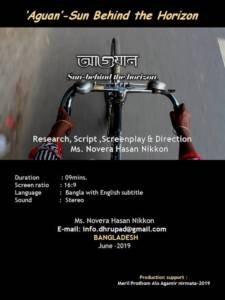 Bangladesh's socio-cultural environment is built on gender discrimination. Girls are often considered to be financial burdens on their family from the time of birth and empowering women is still a dream from generation to generation. This is the story of Rahela Begum, a 22-year-old single mother who becomes a female rickshaw-puller, breaking traditional gender roles while supporting her two children after her husband leaves her. Muslim-majority Bangladesh is one of Asia's most conservative societies, one in which the idea of a woman doing such a job had been unheard of before Rahela hit the road three years ago in the capital city Dhaka. Barring senseless conventions and stereotypes from consideration, Rahela is a model for women's empowerment in the sub-continent.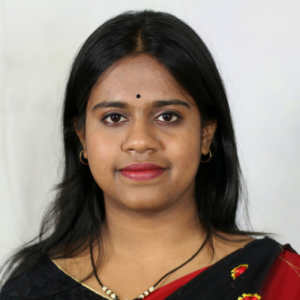 Novera Hasan Nikkon | 9 min | 2019 | Bangladesh
Filmmaker: Novera Hasan Nikkon
Novera Hasan Nikkon is a student filmmaker from Dhaka, Bangladesh. She is an undergraduate student in the Fine Arts department at Jagannath University, Dhaka. Her works include three short documentary films on girls' and womens' rights. Her debut solo film, Let Me Breathe with my Dream (2017), has earned several inspiring awards and official nominations. Her second and third films, We Could be Champion Too and Aguan, have also received prestigious awards. Ms. Nikkon's proposed production proposal, The Girls are not Brides, received the prestigious Hoso Bunka Foundation Award in the NHK Japan Prize competition in 2016. In the 56 year-history of the Japan Prize, she is the first 19-year-old and the first Bangladeshi citizen to win this prestigious prize.
Short Film: The Stitch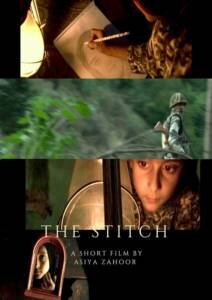 The Stitch is set near the LOC Line of Control–not a recognized international boundary but a de facto border between India and Pakistan in Baramulla/Uri, towards the extreme north of Kashmir. The film takes us into the life of a nine-year-old girl, who takes respite in drawing, even though she has to navigate difficult geographical terrain and occasionally a curfew or a crossfire, in order to fulfill small aspirations like going to school. By zooming into the microcosm of the girl's life, this short film endeavours to portray the larger story of Kashmir and the negotiations the people in any contested territory have to make to deal with fissures in their geographical and personal identities. As a conscious act of resistance against the infidelity of language, there is no dialogue in the film.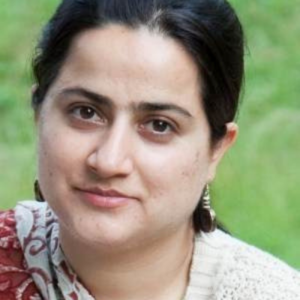 Asiya Zahor | 8min | 2019 | India
Filmmaker: Asiya Zahor
Asiya Zahoor, the director of the film teaches literature in Baramulla. She writes poetry and occasionally experiments with the visual medium. The film has brought together a group of people with an urge to tell their story. These are mostly students from Baramulla with an exception of the musician, Ghulam Hassan, who plays rabab after a day's toil of sweeping the Baramulla college.
Short Film: A for Apple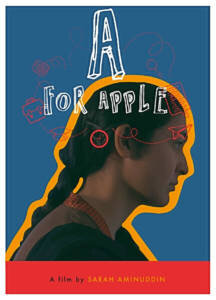 Inside the home of an upper-class Pakistani family, teenage servant Humaira receives English lessons from her young mistress, Sabina. The classes awaken in Humaira the desire for an education of which she has been deprived as a maid. When Naseem, her mother, notices the lessons are distracting her from her work, she reprimands the girl for transgressing her social position and gender expectations. Despite constant discouragement from her mother and employers, Humaira continues to pursue her dream of learning English.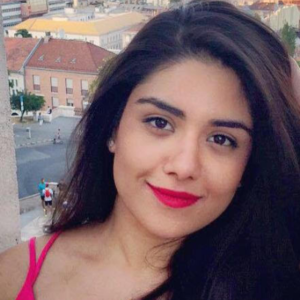 Sarah Aminuddin | 14 min | 2019 | Canada
Filmmaker: Sarah Aminuddin
Sarah Aminuddin is a Pakistani-Canadian filmmaker and has completed her BA Honours in Film Production from York University. Her films focus on various social issues prevalent in Pakistan such as child marriage, female education, and homophobia. Her work has been screened at Regent Park Film Festival, International Film Festival of South Asia Toronto, and won 'Best Film' at York's Cinesiege. Currently, she runs the video department at a digital media company in Lahore while writing a mini-series about the class divide in Pakistan. She is passionate about bringing change to her country through her work, which pushes her to make content which leaves a long-lasting impact on the viewer.
Short Film: Nooreh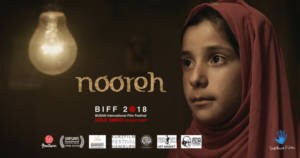 Nestled in the Kashmir valley sits a small village on the India-Pakistan border, perpetually caught in the crossfire between the two warring nations. One night an eight-year-old girl, Nooreh, discovers that the gun battle rages when she sleeps and the bloody duel stops when she keeps her eyes open.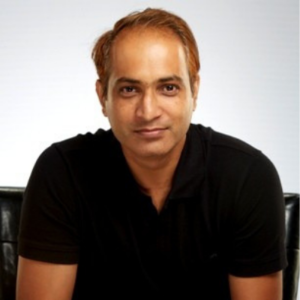 Ashish Pandey | 20min | 2019 | India
Filmmaker: Ashish Pandey
Ashish began his quest to find unheard marginal voices with his first short The Cabin Man (2007), which dealt with the loneliness of a cabin man guarding an abandoned railway cabin. In Open Doors (2010), he reflected upon the apathy of a son towards his fragile mother, who hopes to return home, till her last breath. Nooreh (2018) portrays an innocent belief of a young Kashmiri girl, growing up in a conflict-ridden village on the India-Pakistan border. Pandey is a graduate from Satyajit Ray Film and Television Institute, Kolkata, with specialization in sound.
Short Film: Gaash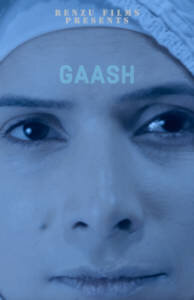 Under a shroud of life, Fatima embarks on a journey in search of her beloved Gaash (light).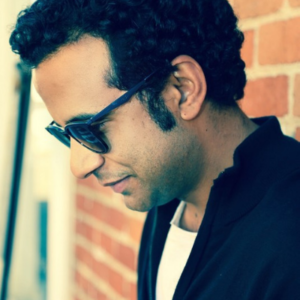 Danish Renzu | 14min | 2019 | India
Filmmaker: Danish Renzu
Danish Renzu is a Kashmir born film director, whose work, direction, and writing have received critical acclaim, whilst his work in drama specifically has earned him an official selection at various film festivals and recognition in press and media. Danish Renzu grew up in the conflict-driven valley of Kashmir where he lived through frequent bombings, shutdowns, and abuse of human rights; he realized early in life that true solution lies in investing our energies toward personal development, education, and community growth. A graduate of the University of California Los Angeles, he came to America all by himself at a very young age to pursue his dreams.
Short Film: Passage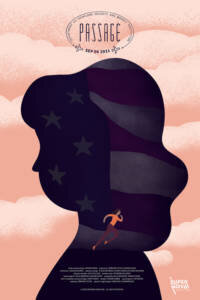 Passage is an animated short film that recounts the journey of a young immigrant woman from India in the aftermath of the US Presidential Elections of 2016. The film unfolds like an animated essay, portraying the woman's personal journey through a quagmire of memories, changing identities, and the idea of belonging. Amidst rising global anti-immigrant sentiments and divisive discourses within the immigrant communities, Passage hopes to explore overlapping narratives across varied immigrant experiences.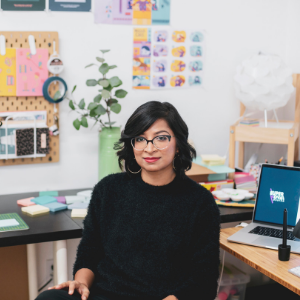 Asavari Kumar | 6min | 2019 | US/India
Filmmaker: Asavari Kumar
Asavari is an Animation Director from New Delhi, India currently based in Los Angeles. She owns and operates the collective Supernova Design through which she creates commercial and personal projects while collaborating with POC and women artists. Asavari's films, installations and graphic narratives have been showcased at national and international film festivals and exhibition spaces. She uses character-driven storytelling to parse her evolving cultural and political identity and aims to generate a discourse surrounding ideas of 'home' and 'belonging' and find where her narratives intersect with those around her.