Carco Theater, Renton – Saturday, October 14th – 6:30 PM
THE ELDEST SON: In order to get his family out of debilitating debt, Kumar gambles on the promise of a migrant labor job in Malaysia. While he is away, a devastating earthquake makes his success all the more urgent.
COTTON FIELDS FROM THE IVORY TOWER: This documentary sheds light on an innovative approach to bridging the chasm that so often exists between the peer-reviewed publication of scientific research in academia (the Ivory Tower) and the real, on-the-ground implementation of new technology by end users.
SAMBALPURI WEAVERS: This film highlights the hard work and craftsmanship of the Sambalpuri Weavers of the Western Odisha region of India.
Presented in partnership with SeaDoc.
$12 Regular | $10 Student/Senior (with ID)
$10 Early Bird (through 9/30)
The Eldest Son, Amy Benson, 2017, Nepali, 30 min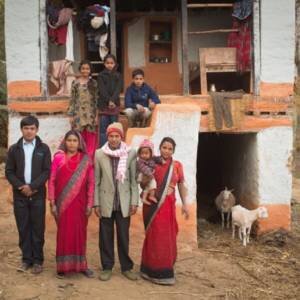 A short documentary about Kumar Darnal, a young Nepali man who goes to Malaysia as a migrant laborer. The film is an intimate look at the financial and emotional toll this risk takes on him as well as on his whole family.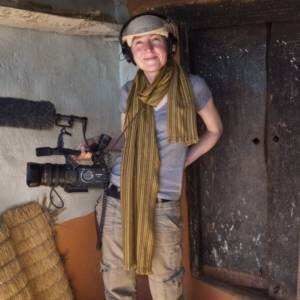 Director Bio
Amy Benson is the co-owner of Nonfiction Media, a production company in Seattle. She has shot and edited over 25 short films telling the stories of nonprofits in the Pacific Northwest, Africa, and Asia. Her personal documentary short, Three: Impressions from the Struggle for Girls' Education, was the centerpiece of the UNIFEM Singapore film festival. Another short, Called to Shine, about Clarksdale, Mississippi's only female preacher, premiered at the Langston Hughes film festival. Her very first short, about the life in a local homeless encampment, won awards from SIFF and The Seattle Times.
Cotton Fields from the Ivory Tower, Faisal Hossain, 2017, English / Urdu, 17 min
The lives of two struggling Pakistani farmers are juxtaposed against that of an academic filmmaker from the University of Washington and his proposed solutions. This documentary sheds light on an innovative approach to bridging the chasm between peer-reviewed research and real, on-the-ground implementation of new environmental technologies.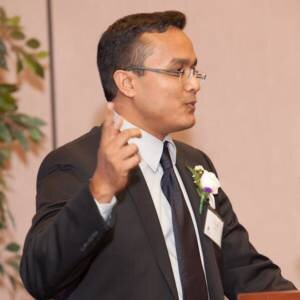 Director Bio
Faisal Hossain received his Ph.D. from The University of Connecticut in 2004, his M.S (1999) and B.S (1996) from The National University of Singapore and Indian Institute of Technology, Varanasi, respectively. He has published over 120 peer-reviewed journal articles, authored an undergraduate textbook, edited three books and contributed nine book chapters. His capacity building and education initiatives involving satellite remote sensing has resulted in several independently-owned satellite management system for Governments of several Asian nations (using altimetry, gravimetry and numerical modeling) for improved water, food and energy security. He is credited with inaugurating the first Student Film Contest for Civil Engineering at University of Washington in 2017, which is now planned as the nation's first engineering film festival open to all majors with large corporate sponsorpship. His first ever documentary movie titled Joler Par (Rising Tide) contested unsuccessfully at film festivals in 2014. However, his most recent documentary efforts such as Bay of Hope (2015) and Cotton Fields from the Ivory Tower (2017) give him hopes for a full-time movie career one day. He is currently working on his 6th big-budget production, due for launch in 2019.
Sambalpuri Weavers, Abhinash Pradhan, 2017, Oriya, 19 min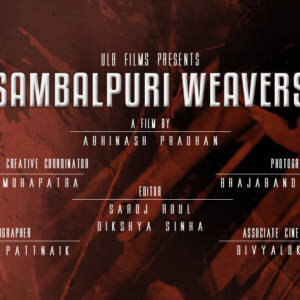 A film about the struggle of the Sambalpuri weavers. This unique art has been proudly passed to the generations of Western Odisha for generations producing 'ikat' fabrics. The Ikat technique of manufacturing handlooms is known as 'tie and dye technique' and is also known as bandha' technique in Odisha.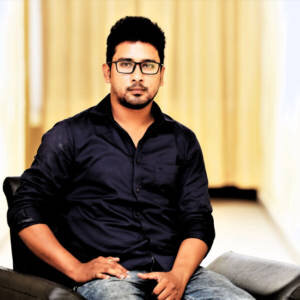 Director Bio
Day-Dreamer. Storyteller. Content Creator. Risk Taker. Abhinash Pradhan is a Journalism student at Birla Global University in India. This is his first documentary film.
Press & Awards
PURI, India – February 24, 2017 – BYOFF (BRING YOUR OWN FILM FESTIVAL)
BHUBANESWAR, India – February 24, 2017 – BYOFF (BRING YOUR OWN FILM FESTIVAL)