University of Washington, Seattle – Tuesday, October 20th – 3:15 PM (Free)
SILENCE IN THE COURTS, Prasanna Vithanage, 2015, Tamil / Singalese, 56min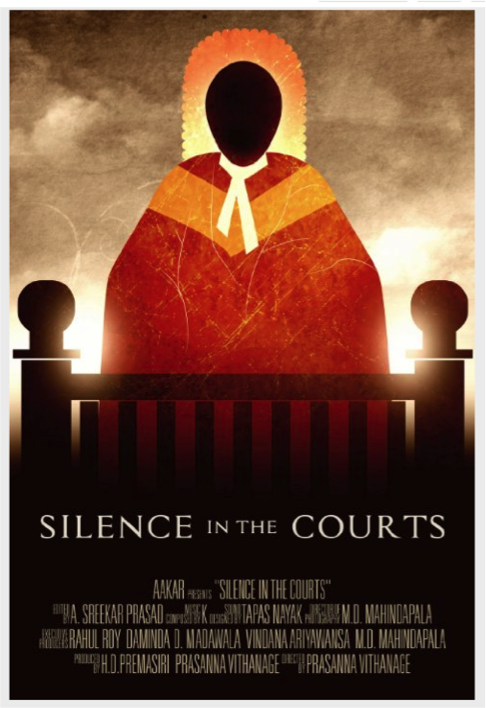 Logline: A gritty tale of a judge who rapes two women and yet is never brought to book.
Synopsis: Two women from a farming village about 100km away from country's capital are raped within one year by court judge presiding over cases which involved their husbands as accused parties. They have gone to Judiciary Services Commission, the BAR association and to the president of the country seeking justice. Those institutions and people were non-responsive to their complaints. Angered husbands of two women swear revenge and their efforts to avenge the judge become futile. An editor of a leading alternative newspaper publishes the story of one of the women. He continues to follow up the incident and publish a series of articles exposing the judge. Attorney General refuses take action in reprimanding the judge. Newspaper editor publishes the cover up and with the buildup peer pressure, three years after the incidents took place, Judiciary Services Commission appoints a tribunal consisting three high court judges to investigate the accusations made by the newspaper. The tribunal finds the judge to be guilty of all charges. Instead of dismissing the judge from duties, Judiciary Service Commission sends him on compulsory leave with pay. Two women's family lives are destroyed and after failing to acquire justice, the newspaper editor focused his struggle against the Attorney General who covered up the case. The Attorney General is being appointed as the Chief Justice of the country and the newspaper editor writes a book about justice's system's failure to deliver justice to commoner based on this women's story. 14 years later, even today, the editor and two women are still waiting for justice to be served. In year 2014, a filmmaker embarks on a journey to unearth these events and search for the root cause behind this injustice.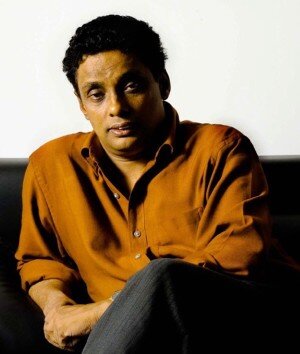 DIRECTOR BIO
Prasanna Vithanage is a filmmaker in Sri Lanka. His films have won many awards, both local and international, and have also been commercially successful. In his early theatre work, he translated and produced plays by international writers, and has adapted works of world literature to film.
His 7th and most recent film, Oba Nathuwa Oba Ekka (With You, Without You – Tamil title = Piragu) (2012), had its world premier in the "World Greats" section at the 39th Montreal International Film Festival. Written by Prasanna, Oba Nathuwa Oba Ekka (With You, Without You) is adapted from a novella by Fyodor Dostoyevsky (A Gentle Creature, a.k.a. The Meek One) and set in post-war Sri Lanka. On the international festival run, by late 2013 Oba Nathuwa Oba Ekka (With You, Without You) had won 5 international awards, including "best picture" in France and Italy. It earned a nomination for best picture at the 2013 Asia Pacific Screen Awards in Australia.
Aagaya Pookkal, the Tamil-dubbed version of his 6th feature film, Akasa Kusum, was screened in Jaffna on 1 April 2011. It was the only movie premier of a Sinhala film director to have been held in Jaffna during the past 30 years.
On 30 March 2013, Vithanage founded the 'Prasanna Vithanage Academy of Acting' in Sri Lanka, for aspiring acting students.