Sold
Roxy Cinema, Renton, Sat, Nov 8th, 6:00pm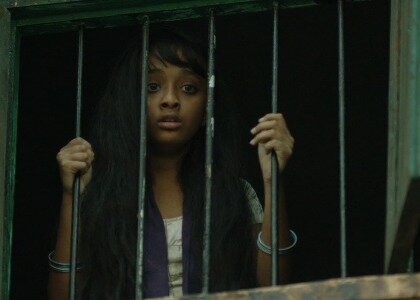 Every year, millions of children disappear; trafficked and sold as slaves, for sex, for labor. This is happening in every country, on every continent around the world, yet this industry is largely invisible, its victims hidden. This is their story. Based on the acclaimed and award-winning international best-seller by Patricia McCormick, SOLD tells the story of one girl who becomes a victim of human trafficking. The story is set in India and Nepal, where many such stories take place. SOLD is about an extraordinary thirteen year old girl named Lakshmi who lives in a poor village in the mountains of Nepal.

USA/Nepal/2014/95mins
Director: Jeffrey Brown
English
Jeffrey D. Brown studied film at Tisch School of the Arts at NYU. His first short with dialogue was an adaptation of a book called "Molly's Pilgrim." The dramatic short won an Academy Award in 1986. Brown's first feature as a director is also a book adaptation, SOLD, written by Patricia McCormick. SOLD was nominated for a National Book Award, won a Quill Award and was an ALA "Best Pick." As a director, Brown has won numerous awards including an Emmy (for an After School Special), a Peabody, a Cine Golden Eagle, among others. He has 11 directed 17 hours of episodic television shows such as: "The Wonder Years," "LA Law" and "Hooperman. " He has also directed over 200 commercials. He Executive Produced and co-wrote with Finn Taylor; "Pontiac Moon" for Paramount and co-wrote and co-produced "Dream with the Fishes," an indie that premiered at Sundance. He lives in Northern California with his wife.
Director:  Jeffrey Brown (Oscar and Emmy winner)
Producer:  Jane Charles
Executive Producer:  Emma Thompson
Accolades
Best Narrative Feature AFME
Audience Award  London Indian Film Festival
2nd place, best feature film  Athen International Film Festival