SSAFF 2014 Opening Night Halloween Gala
Friday, October 31, 2014,
Renton Pavilion Event Center, Renton
JAYA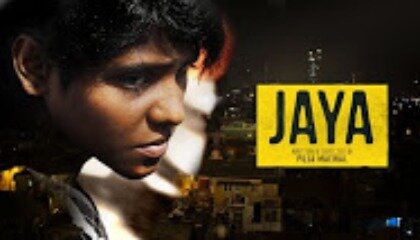 Young Jaya survives gruesome gang life on Mumbai's unforgiving streets by posing as a boy. When she meets a wealthy businessman who may be the father who abandoned her, she sets out to reclaim her identity.
Director's Statement
"JAYA is inspired by the true story of a teenage girl in a Mumbai street gang, who masquerades as aboy and makes a living as a thief, until the day she encounters a man who may be her long ­lost father. The crew and I wanted to keep this film as authentic as possible, and so we shot entirely on the streets of Mumbai, India's most chaotic city, and cast teenagers from the streets and slums for the lead roles.
I was inspired to tell this story when I came across a compelling newspaper article while on a Fulbright grant in India. The article detailed the arrest of a notorious member of an Indian street gang, who was wanted in over a hundred cases of purse and jewelry snatchings. The police assumed they had caught a boy, because the teenage suspect dressed and acted like a typical Indian boy. But it was only after several hours of intense interrogation that they realized they had actually captured a girl. She had been forced to masquerade as a boy for safety reasons. I made this film because I not only wanted to tell her story, but I also wanted to feature a femaleprotagonist who is both aggressive and vulnerable, a combination that I don't often see in female characters onscreen. I also wanted to explore the relationship between a teenage girl and the father who abandoned her; I was particularly interested in how someone comes to terms with those feelings of abandonment."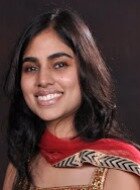 India/2013/18mins
Director: Puja Maewal
Hindi with English subtitles
Puja Maewal is a Texas­born, Indian American writer/director. She earned a B.A. in English from Yale University and an MFA in Film Directing from UCLA. While at UCLA, she received a Fulbright Grant to study filmmaking in India, where she shot her MFA thesis film, JAYA, a Semifinalist in the Student Academy Awards and the "Best Film" Winner at UCLA Directors Spotlight. UK Film News called the street drama "explosive." Puja has been a Jury Award Winner at the Directors Guild of America Student Awards, a CINE Golden Eagle Winner, and a two­time Student BAFTA/LA Finalist. In addition, her work has been recognized by the Motion Picture Association of America and the Caucus for Producers, Writers & Directors Foundation. Her films have also screened at such festivals as Comic­Con, LA Shorts Fest, and USA Film Festival. She has worked internationally and developed content for several production companies, including BBC Worldwide. Most recently, Puja was selected to take part in the Directors Guild of America's Asian American Directing Mentorship Program. She is now writing the feature­length version of JAYA, and her screenplay was named a Semifinalist in the Nantucket Screenwriters Colony. Puja hopes to return to Mumbai, where she lived for three years, to shoot the film.
Links
www.jayathefilm.com
www.facebook.com/jayathefilm
Accolades
Semi-finalist, STUDENT ACADEMY AWARDS
Finalist, BAFTA STUDENT AWARDS
Winner, CINE GOLDEN EAGLE
Finalist, NATIONAL SHORT FILM COMPETITION – USA FILM FESTIVAL
Jury Award – Student Awards, DIRECTORS GUILD OF AMERICA
"Best Film" and "Best Screenplay", UCLA DIRECTORS SPOTLIGHT
Grant Award, CAUCUS FOR PRODUCERS, WRITERS & DIRECTORS FOUNDATION
2. MY DEAR AMERICANS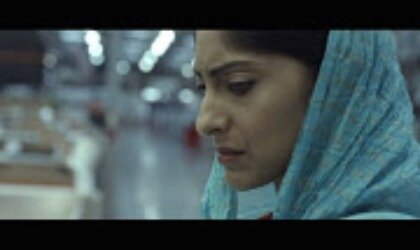 On the patriotic 4th of July, a Sikh couple have an unsavory racist encounter. What the wife does next is both defiant and re­defines the couple's marriage ­if only momentarily.
My Dear Americans is about a Sikh woman's defiant spirit. A recent immigrant to the U.S, Tejpreet is reluctant to embrace her new American identity. In contrast, her husband celebrates everything that mildly reeks of America. On America's most patriotic holiday, the fourth of July, they have a threatening racist encounter that crushes the Sikh man's enthusiastic spirit. Witnessing her husband's devastation, Tejpreet makes a choice against hate and turns the situation around, if only momentarily.

USA/2013/7MINS/ENGLISH
Director: Arpita Kumar
Arpita Kumar grew up in India and works as a filmmaker and film professor in California. She makes film with her partner, Vineet Khosla, under the production banner of Arpita Kumar Talkies and has worked internationally on films in Cuba, U.K., Peru, Bolivia, India, and the U.S. She was selected as one of the thirty emerging filmmakers for Film Independent's Project:Involve fellowship for 2012- 2013 in Los Angeles, CA. She has a MFA film in Film/Video from California Institute of the Arts, a MA in Comparative Literature from The University of Iowa and a BA in Film/Literature from Hampshire College.
Links
http://arpitakumar.com/My­Dear­Americans
https://www.facebook.com/MyDearAmericans
Accolades
Honorable Mention by the Jury at the Oscar Qualifying Cleveland International Film Festival 2014 for best women's short award
Winner of PBS People's Choice Award for 2014
Nominated for the Golder Egg Award at the Reykjavik International Film Festival 2014
Director, Arpita Kumar, honored for her contribution to film at the San Francisco Women's International Film Festival 2014
3. FU377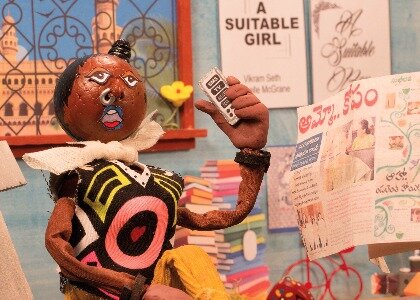 An adorable Indian mother & her queer daughter spring into action due to the Supreme Court's latest decision on the anti-gay law, Section 377.
Basic dignity of queer people in India is under attack, yet again. The scorching IPC Section 377 is re-unleashed to police to criminalise "gay sex" in India. While the law and the Supreme Court dated themselves back a few hundred years, an adorable Indian mother has her knowledge of "gay sex" in mint condition, wheeling out a tidbit or two for her heartbroken queer daughter in an effort to cheer her up. The pair are shocked into action by the Supreme Court's latest rejection.
Director's Statement
"Queer rights! Human rights! 377! Quit India!" is still ringing in my ears from the protest I participated in at London's Global Day of Rage in December 2013. It brought to the forefront my childhood days rallying with my grandfather and father protesting for farmer's rights in the South Indian towns of Tirupathi and Madanapalle. Having made a short experimental documentary in 2010 around the subject of queerness and whole-hearted acceptance by the Indian family, I found this judgment by the Indian Supreme Court extremely removed from the social reality. With FU377, I wanted to highlight this divide between complete acceptance of queerness in all its wonderful incarnations at home and the rejection of gayness by the state using banned "unnatural gay sex" as the comedic political medium. The other aspect I wanted to approach with FU377 is bisexual invisibility in both gay and straight spaces. Cynthia Nixon recently stated that she felt she couldn't identify as bisexual because she wouldn't be heard as a legimate contributor to LGBT civil rights. Despite clearly expressing his attractions for both men and women, Vikram Seth is often referred to by the media as gay. From these and my own personal experiences, I wanted to give voice to the identity that is seen as dubious."

INDIA/2014/5MINS/ENGLISH
Director: Neelu Bhuman
Interaction Designer by profession, filmmaker by passion, Family in Frame is her first experimental documentary  As a designer, she is keen on discovering a fitting medium to tell her stories,
Neelu Bhuman is an interaction designer by profession and an independent filmmaker by passion. Neelu Bhuman loves to creatively explore socio-political topics that are intimate and personal to her. Family in Frame is her first experimental documentary which has screened across India and the USA including LA Outfest. A tribute to transcendent sexualities, the film is a brief glimpse into Bhuman's predilection for blurring the boundaries of rigid identities. FU377 is her second short film and a first stop motion animation that examines the divide between social reality and the current political state of same-sex love in India. FU377 as an animation was borne out of her fear of bad acting and her interest in examining and exposing injustices through aesthetically stunning comedy without a large budget.
Links
facebook.com/fu377
www.fu377.com
Accolades
Best Animation – Jury, Dada Saheb Phalke Film Festival 2014, New Delhi, India
Special Festival Mention, Kolkata Shorts International Film Festival 2014, Kolkotta, India
Best Experimental – Jury, Reel Sisters of the Diaspora Film Festival & Lecture Series 2014, New York, USA
4.WHAT REMAINS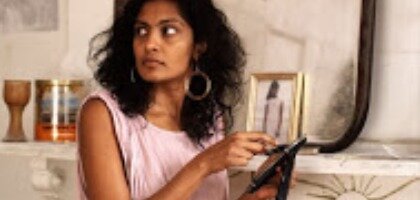 A woman returns to her childhood home only to discover her unsettling past.
What Remains is a play on the traditional ghost story. A woman returns to her childhood home only to discover her unsettling past. Inspired by the experimental narratives films of Maya Deren and 1960s and 70s Bollywood cinema and song, What Remains uses visual elements of Ganesh's work and Khurana's storytelling, drawing upon their shared interests in memory, the construction of the self, and psychic trauma.
Director's Statement
"What Remains is a play on the traditional ghost story.  The protagonist returns to her childhood home, only to discover a ghost living there.  As in many supernatural narratives, the ghost exists in response to past traumas that continue to bind her to the human world.  Often times she is not even aware that she has died. Also known as "intelligent hauntings," such ghosts remain in a limbo state, haunting the scene of death or places that were meaningful to them in life.  They are, on some level, aware of the living and react to being seen on the occasions that they materialize.
A woman returns to her childhood home and the floodgates of memory open.  In this process she discovers a presence that's all too familiar – her childhood self.  As children, we may hear, witness or experience trauma that remains unexplained, which are in turn hidden, forgotten or internalized as a means of coping.  Unresolved or unacknowledged, such traumatic experience transforms into memories that linger at and haunt the edges of our adult lives.  These ghosts inside us persist, and ultimately need to be set free."

 USA/2013/14mins/English
Director: Sarita Khurana and Chitra Ganesh
Sarita Khurana was born in London, and grew up in New York City. Her film work spans the narrative, documentary and experimental genres and is concerned with stories pertaining to the South Asian subject, often female. Themes of migration, community, memory, marginality, territory, and sexuality pervade. Sarita holds a an M.F.A. in Directing, from Columbia University's School of the Arts. Her work has been shown in festivals, galleries, and universities in the U.S., India, and Europe. She lives in Brooklyn,New York.
Chitra Ganesh was born and raised in Brooklyn, NY, where she currently lives and works. Her drawing, installation, text-based work, and collaborations seek to excavate and circulate buried narratives typically excluded from official canons of history, literature, and art. Ganesh received her MFA from Columbia University in 2002. Ganesh is the recipient of a 2012 John Simon Guggenheim memorial foundation Fellowship in the Creative Arts, with recent solo presentations at the Gothenburg Kunsthalle, PS 1/MOMA, and The Andy Warhol Museum.
5. SHAME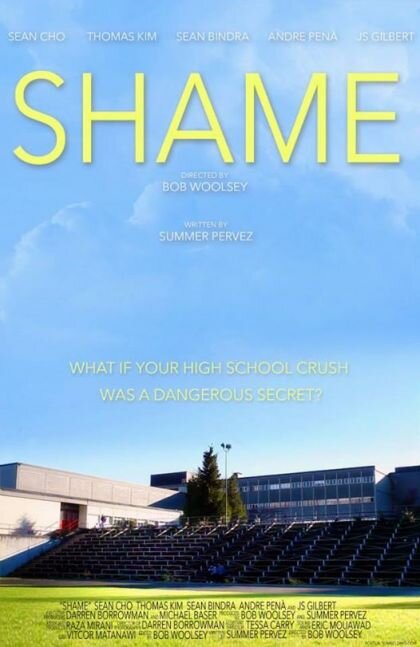 An LGBT youth in high school deals with bullying and finds an unlikely ally

PAKISTAN/2013/5MINS/ENGLISH
Director: Bob Woolsey
An avid athlete, Bob grew up playing Hockey and worked as a fire fighter for the Canadian Forest Service before moving south to pursue a career in film. As an independent writer/producer, Bob Woolsey has garnered various awards and recognition for his work.
Through his work at the Vancouver Film School, Bob mentors students of the Writing for Film & Television program as they produce their work for the first time. To date, Bob has overseen the production of over a hundred short films and web pilots in this role. Bob is a dog person and will eat pretty much anything with cheese on it.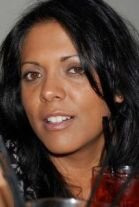 Writer/Producer: Summer Pervez
Born in Saudi Arabia to an Irani/Pakistani father and a Pakistani mother, Summer Pervez was educated in American schools. Summer's screenwriting, which consists of both short and feature length drama, generally follows a pattern of rooting for the underdog and covers themes such as the 1947 Partition of India, racism, bullying, gay-bashing, and the pursuit of the American dream.
Facebook page: https://www.facebook.com/samarinkproductions/
Film Festival Screenings
KASHISH: The Mumbai International Queer Film Festival
IFFSA/PIFF, Toronto