Uptown Cinema, Centerpiece Film – Thursday, October 10th – 7:00 PM
Tasher Desh, Q, Qaushiq Mukherjee, 2012, Bengali, 114 min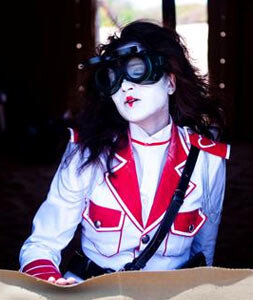 Centerpiece Gala, Reception with the Filmmaker Q
This program is also part of Director-in-Focus: Q
Once upon a time, there was a storyteller. In a lonely railway station, somewhere in Kolkata, he spoke to trains. He wanted to tell a story. It was not a new story. But for him, it was the only story to tell. Inside the darkness of his mind, his story unfolds a kaleidoscope of fantasy. Once upon a time, there was a prince. A victim of his destiny, he was banished with his mother to a dark and distant prison palace. Here he grows up, without hope, without a future, with his mother drowning herself in alcohol. His depression countered only by his friend, the merchant's son, who argues that it was indeed the prince's choice to remain locked in. Realizing the extent of his despair, the friend invokes the Oracle. A mysterious figure, the Oracle passes on a message of liberation. The prince realizes that he is indeed a prisoner of his mind. He takes a decision, to leave. He has a final moment with his mother, who lets him go. The prince takes hold of his destiny, and sets off on a voyage with his friend, searching for an adventure.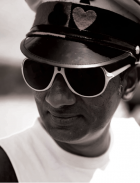 Director Bio
Qaushiq Mukherjee (popularly known as Q) is an Indian film director known for his alternative take on filmmaking with controversial but festival favourite projects like `Love In India` and cult film Gandu. Mukherjee grew up in Kolkata and did his schooling from South Point High School. He is the founder and CEO of film production company, Overdose Joint.
Q is hoping to spark a debate through his interpretation of Rabindranath Tagore`s popular dance drama `Tasher Desh`. It took almost a decade for the filmmaker to bring `Tasher Desh` on-screen, which he says is a mash-up of Tagore`s vision and his own fantasy about the idea of liberation.
Official Movie WebsiteOfficial facebook Page
Centerpiece Film Gala Reception with Q & Other Filmmaker Guests – Thursday, October 10th – 9:30 PM – T S Mchughs
Party of the year: Limited tickets only!!!
Venue: T S Mchughs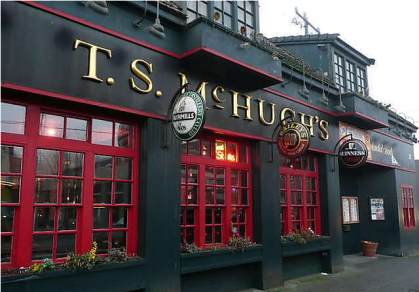 Entertainment:Reception + Live Music by Indian Rock Band "Brishti", with Festival Guests. A separate ticket is required for admission to the Centerpiece screening of Tasher Desh
About Indian Rock Band "Brishti"
Brishti, "Rain", in Bengali, has been rocking the Seattle music lovers for over 7 years capturing the hearts and minds with their musical performances. Brishti was formed on 15th August, 2006 by a few creative souls united by their passion for bringing the rich heritage of Bangla music to Seattle. Quintessential to their unique sound, you will find influences of folk, rock, blues, latin and a variety of world music genres, and of course ingrained in their roots, Bengali and Indian folk and classical genres such as Bhatiali, Toppa, Shyama Sangeet, Lalaner gaan, and Baul. Through their creativity and imagination, the band presents their own compositions as well as their own interpretations of renowned world musicians and music legends from Bengal and India.