Tasveer Reels
Tasveer presents A Thin Wall & Peace, Daal & Partition on Thursday, February 11th, 2016, 6:30PM-8:30PM at Bellevue Arts Museum, 510, Bellevue Way
Ticket: Free/$5 (non-member) Genre: Documentary
All films will have English subtitles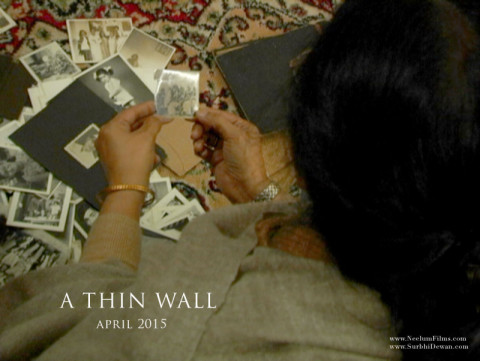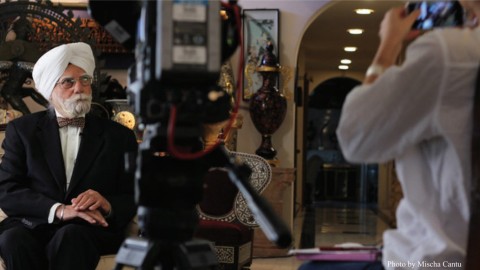 A Thin Wall (Mara Ahmad,USA/Canada, 65 minutes, 2015)
Watch trailer
A Thin Wall is a documentary about memory, history and the possibility of reconciliation. It focuses on the Partition of India in 1947, but derives lessons that remain urgently relevant today. Shot on both sides of the border, in India and Pakistan, A THIN WALL is a personal take on Partition rooted in stories passed down from one generation to another. It is written and directed by Mara Ahmed and co-produced by Surbhi Dewan. Both filmmakers are descendants of families torn apart by Partition. The film is also a work of art infused with original animation, music, and literary writing.
Peace, Daal & Partition (Paisley Smith,USA/Canada, 25 minutes, 2014)
Watch trailer
Millions of people were killed during the Partition of India and Pakistan in 1947. Instead of celebrating freedom from the British, India was ripped apart. People caught on the wrong side of the religious divide were killed. Women jumped into wells or were shot to save their honor. Paisley Smith's grandmother was about 9 years old when her family was forced to flee their ancestral home. Her father was murdered. Paisley grew up listening to her grandma's stories of Partition, and even read the book her grandma wrote about her history. Her grandma's stories however, seemed to gloss over a lot of the details of the horrific events. Paisley senses that parts of the story is missing. She returns home to Vancouver from Los Angeles to learn more and discovers that even her mother refuses to discuss growing up as an immigrant to Canada. As she learns more about the 1947 events that divided British India into Pakistan and India, she realizes that divisions are not just geographical. Why is talking about her childhood so difficult for Paisley's mother? Are there divisions between life in Vancouver and Los Angeles? Are there stories that her grandma is leaving out when she discusses Partition? How can we mend these divisions? The effects of the painful divide of India are still being felt by her family. Paisley begins to explore these divides. The film attempts to bring three generations of family together, heal the wounds of Partition, and explain painful histories.