Tasveer Reels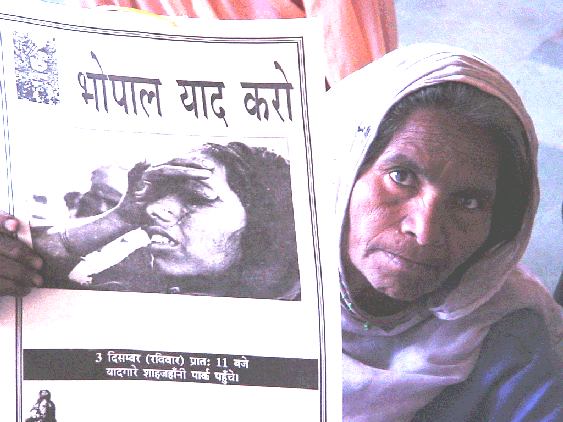 Bhopal: A Search for Justice
Friday December 3rd, 2004, 7:00 PM – 10:00 PM
On December 3, 1984, the Union Carbide pesticide plant in Bhopal, India leaked poisonous methyl isocyanate gas killing fifteen thousand helpless men, women and children. Hundreds of thousands more were permanently maimed. Bhopal was, and remains, the world?s worst chemical industry disaster.
Twenty years later, survivors and their families are being re-victimized by the deliberate thwarting of scientific and medical studies concerning the disaster. To this day, they have been denied definitive information about the precise composition of the leaked gas and its long-term effects. Each day, children are born with defects that may be related to the gas leak. Beautiful Bhopal, once known as the ?City of Mosques? is a sad, disgraceful testament to the absence of environmental and human justice – very much a place where ?the world stopped watching?.
"Bhopal: The Search for Justice", straddles the intersection between science, politics and human rights. Exploring charges of corruption, graft and greed, the film follows Raajkumar Keswani, the local journalist whose prediction of the Union Carbide disaster proved prophetic. Set against the rich visual tapestry of India, Keswani travels through the Indian bastiis where the poorest victims live, and to the offices of frustrated doctors and scientists. Finally he makes his first trip to North America in search of answers.
409 7th Ave S, Seattle, WA, 98104
cost: $5-10 Suggested Donation
Dec 3rd: GLOBAL DAY OF ACTION FOR JUSTICE IN BHOPAL!