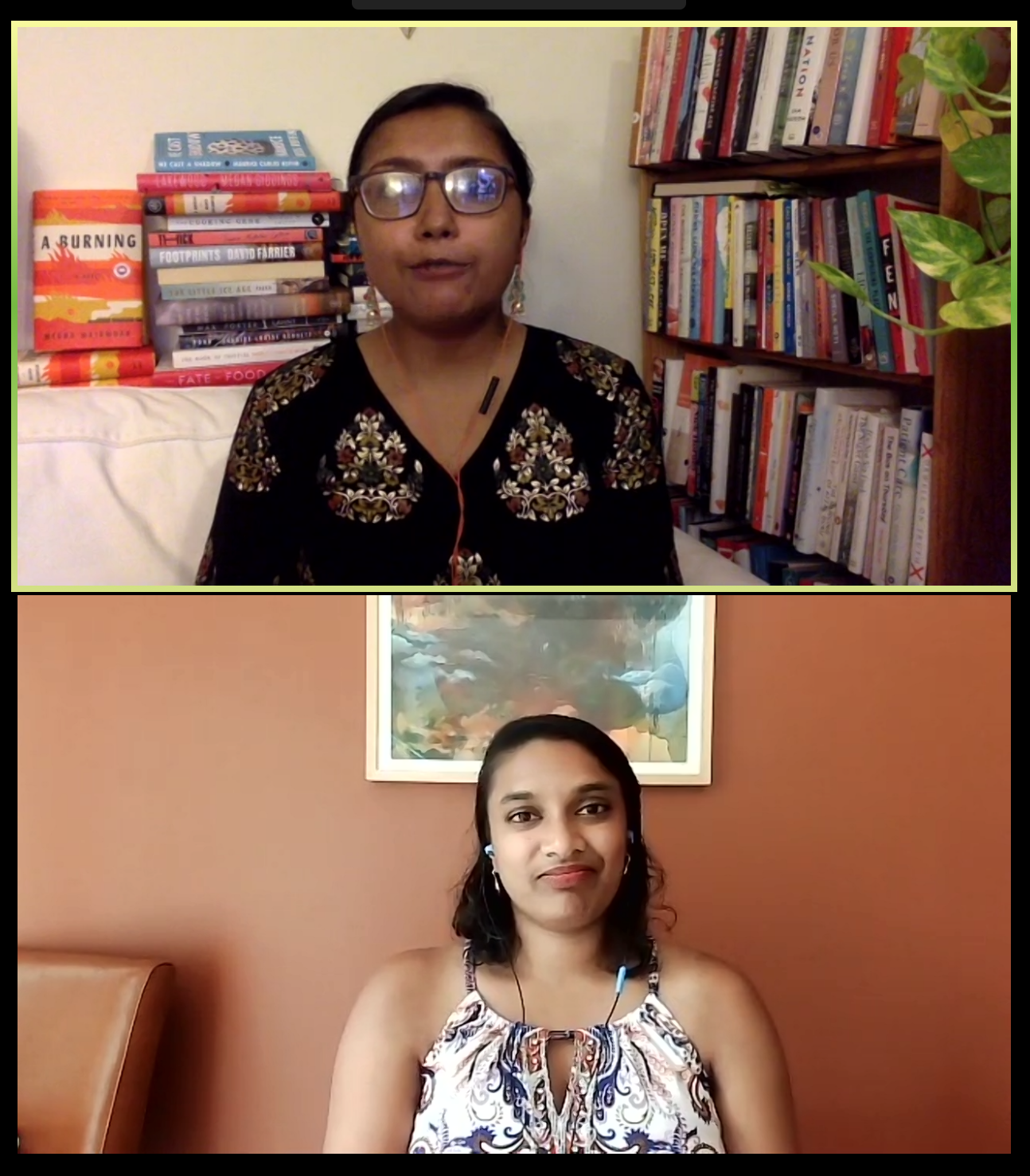 The second program in this series has been a very exciting one for all of us at Tasveer and the TSAL team. We got the opportunity to bring in a debut, New York Times Bestselling Indian writer Megha Majumdar to our Tasveer Author Meets series. Born and raised in Kolkata, India, Megha moved to the United States to attend college at Harvard University, followed by graduate school in social anthropology at Johns Hopkins University. She works as an editor at Catapult, and lives in New York City. A Burning is her first book.
What started off as a conversation with Megha's friendly agent soon transpired into scheduling this interactive virtual event. Thrilled and committed to finishing the book before the event which was planned for July 17 at 5 PM PDT, the TSAL team started reading this fast-paced political fiction by the newbie author. Armed with questions for a very conversational Megha, Deepa Sivarajan moderated this hour long conversation. Megha, with her very curious and friendly disposition, kick started the Facebook Live reading one a piece from A Burning.
With a mixture of Deepa's questions, Megha's wonderful insight, and the audience Q&A, we had a robust conversation on Megha's writing process, speculative fiction, Megha's tips and tools for up and coming writers, some resources, editing processes, and so much more, albeit with a few technical glitches true of any online event. The one hour long video call with her felt so quick with so much more left to talk.
To watch the full video, click here.