Bellevue Art Museum, October 1st, 7pm-9pm
Look But With Love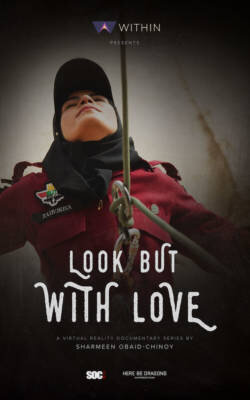 20 mins || Urdu || Pakistan || 2017
A series of five VR stories. From a doctor in the slums of Karachi who has dedicated his life to providing free emergency care to children, to the Elite Commandos, a courageous community of women in Nowshera–the epicenter of the terrorist insurgency, Look but With Love explores the lives of Pakistan's most fearless and passionate citizens. Look but With Love is a virtual reality documentary series presented by WITHIN about the extraordinary people of Pakistan who are changing the socio-political landscape of their communities through causes they are deeply passionate about.
Directed by Sharmeen Obaid Chinoy and Chris Milk
Director's Bio:Sharmeen Obaid Chinoy is the only female director to have been awarded two Academy Awards by the age of 37.  Since 2001, she has made over two dozen multi award films in over 16 countries around the world. Her films include Student Athlete, Girl in the river, Song of Lahore, Saving Face, Peace Keepers and Transgenders: Pakistan's Open Secret.
One Eighty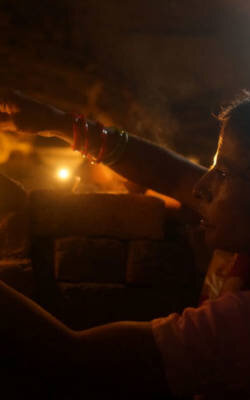 10 mins || English/Other/Tamil || India/USA || 2018
Sixty-seven per cent of the Indian jail population is comprised of "undertrials"—people who have not been convicted of any crime, but are imprisoned on remand while awaiting trial. Unaware that they have the right to free legal aid, and ignorant of the nature of the charges against them, many spend years behind bars,
An immersive virtual reality experience, One Eighty  presents the story of one such mother, Vijai Kumari, who spent twenty years behind bars, and her son, Kanhaiya Kumari. Once released from prison at the age of six, he began a relentless and ultimately successful quest to save his mother from being punished from a crime she never committed.
Directed by Eren Aksu
Notes To My Father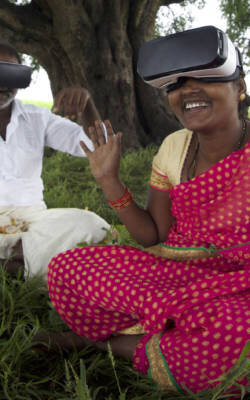 11 mins || Language || India || 2017
Flooded by memories of life in an Indian brothel, Ramadevi writes a letter to her father, who unintentionally set things in motion by marrying her off to a man she didn't know. The marriage failed and she was sold into sexual slavery, without her father's knowledge. Inspired by conversations with survivors of human trafficking, Notes to My Father is a story of love, grief and reconciliation.