Roxy Cinema, Renton, Fri, Nov 7th, 9:00pm
TeenKahon(Three Obsessions)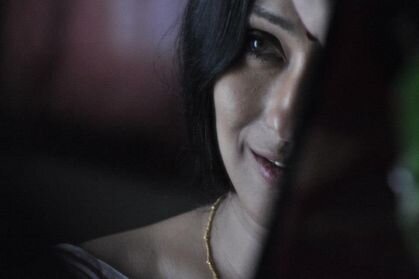 Teenkahon (Three Obsessions) spread over a hundred years. It is the first feature film of award winning ad filmmaker Bauddhayan Mukherji and an important piece of social document of South Asian life.
TeenKahon is a triptych film in Bengali directed by debutant filmmaker Bauddhayan Mukherji. Each story focuses on different facets of love and obsession and is a vignette of the period it is set in and looks at the populist trends of the time. The director aims to document social evolution in Bengal and at the same time celebrate each period in all its glory through this film. The three stories, however, do not have a tangible connect except the fact that each one of them revolves around relationships outside the domain of a marriage.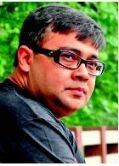 India/2014/124mins
Bengali with English Subtitles
Director:
Bauddhayan Mukherji
One of the leading ad filmmakers of India, Bauddhayan Mukherji better known as Buddy, was born and brought up in Calcutta., Bauddhayan became the first Bengali ad filmmaker to win the prestigious Silver Lion at Cannes – the Oscars of ad films. He also went on to win two back to back One Show merits at New York,  back to back Spikes Asia Golds at Singapore, silver at the London International Awards and many more at the Goafests, Effies, Midas, Srijon Samman, RAPA, IDPA et al.
Links
**North America Premiere**
Bauddhayan Mukherji & Monalisa Mukherji will be attending the screening.