Northwest Film Forum, Seattle – Monday, October 19th – 6:30 PM (Free)
THE ART OF STORYTELLING PANEL (Program Length: 120min)
PANELISTS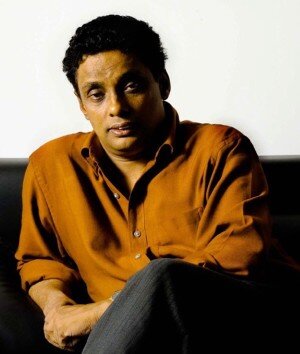 Prasanna Vithanage: Born in 1962, Prasanna Vithanage's opus of six previous films has made him one of Sri Lanka 's leading filmmakers with a worldwide critical and popular reputation. He began his career in the 1980's as a theatre director. He translated into Sinhala and directed two plays before setting out as a filmmaker in 1992. His fourth feature "Purahanda Kaluwara" (Death on a Full Moon Day 1997) won the Grand Prix at the Amiens Film Festival. While also devoting serious time and effort to the education and training of young people in the art and business of filmmaking, Vithanage revisited theatre in time spent between making movies. In 2008 Prasanna produced the hit comedy "Machan", an international co-production, directed by Uberto Pasolini. "Oba Nathuwa Oba Ekka" (With You, Without You) is his seventh feature.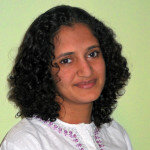 Hemal Trivedi: Hemal has been a Mumbai and New York City-based documentary film editor/director for over a decade. Her credits include Outlawed in Pakistan (Editor, Emmy 2014, PBS Frontline, Sundance); Saving Face (Editor, Oscar 2012, Two Emmys 2013, HBO/Channel 4); Shabeena's Quest (Director/Editor, Witness, Al Jazeera); Flying on One Engine (Editor, SXSW, IDFA); Laughter (Editor, BBC); When the Drum is Beating (Editor, ITVS, Tribeca 2011); and Beyond Mumbai (Director, Camera & Editor, OWN, 2011 Webby nomination). She has produced and edited over 50 awardwinning shorts for Odyssey Networks.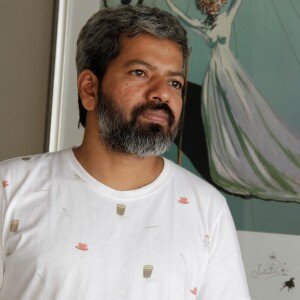 Bardroy Barretto: Much like the Goan music that he is so passionate about, Bardroy Barretto landed up on the shores of Bombay in search of a larger stage. Wide-eyed and curious about the power of cinema, he was mesmerized by the stories it could bring alive. Starting out in 1987 as an Asst. Cameraman, his innate inquisitiveness drew him into the editing room which soon became his own little comfort zone. From here he blossomed into one of the country's best editors working with the finest talent from advertising and short films. In 2002 he embarked on his journey as an 'Ad film Director' and by 2004 his boutique production house, Brown Skins, was a reputed banner in the demanding world of advertising film production. But it was his undying passion to create something worthy enough to display the richness of true Goan culture that led to this marvellous tribute to its musicians and their unsung contribution to the Indian film industry. Today Bardroy's decade-old dream stands realized. And what we have is a moving saga of Goa's epic love affair with her Music. A narrative that proudly defies the narrow label of football, fun and feni that is often pinned on the state.
MODERATORS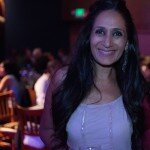 Smeeta Hirani: Writer and Artistic Director, Tasveer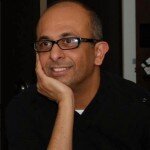 Swamy Jayanth: Management Consultant and Published Author
About the Panel
"Great cinema declares your brain home and forces you to think differently."
– Lauren Modery.
Human beings have an insatiable desire to experience stories. The entire multi-billion dollar film industry is built upon this very desire.
A screenwriter's dream is to compel the watcher to completely forget about what is going on in their world and become totally enraptured in theirs. To allow these complete strangers in the big black box to delight, enchant, captivate, entrance, bewitch, beguile, thrill, scare and excite them – and have permission to touch their heart and yank their soul.
Good storytelling does just that.
This panel is desired to have a conversation with an esteemed group of filmmakers that have successfully done so they can not only inspire you but also share their own secrets and guidelines so we can all be great storytellers.
Come curious. Leave inspired.