Carco Theater, Renton – Saturday, October 22nd – 2:00 PM
The Cart, Ashraf Shishir, 2015, Bangla, 76 min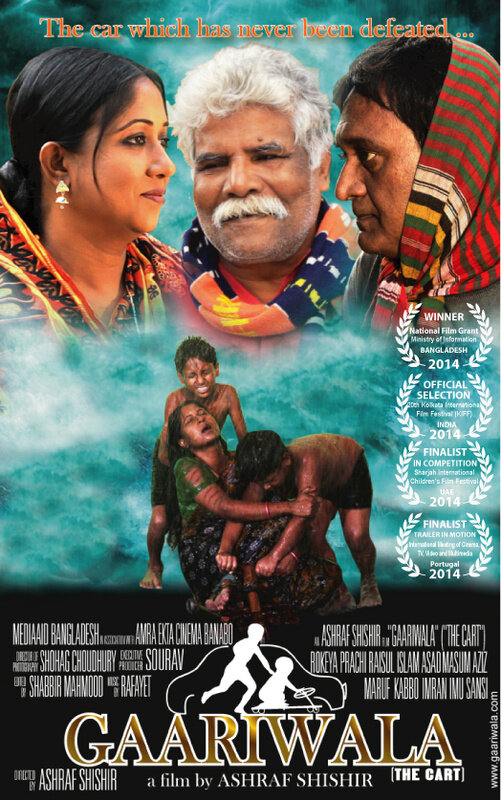 This is the story of the indomitable dream of two young brothers and divorcee mother and their incredible journey in life and their hand driven cart that has never been defeated. The story of human spirit, sufferings and simple joy.
Durga, Vivek Kajaria, 2015, Hindi, 14 min
This is the story of Bhola (an old artist who paints the eyes of the idols of Goddess Durga) and his 7 year old grand daughter, Durga, born blind. Bhola lived his life in this irony; an artist known to give eyes to lifeless idols could not do anything about the blindness of his precious granddaughter. In the end, Bhola makes a life-altering choice and justifies his very existence and purpose in life not only towards his granddaughter but also his gifted skill as an artist.