Roxy Cinema, Renton, Fri, Nov 7th, 7:00pm
The Good Road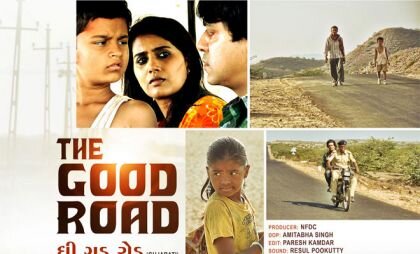 A 2013 Indian drama film written and directed by Gyan Correa. The film won the award for Best Gujarati film at the 60th National Film Awards. It was selected as the Indian entry for the Best Foreign Language Film at the 86th Academy Awards. The film is the first Gujarati film ever selected to represent India at the Oscars
It is told in a hyperlink format, where several stories are intertwined – A family on vacation lose their son. A truck driver's last ride. A girl chasing hope. This is a life affirming journey, into the heart of an unseen India, where acts of great compassion are shown to strangers. It captures the flavor of the never-ending and undulating highways in the rural lands of Gujarat near a town in Kutch.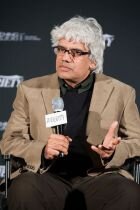 India/2013/92mins
Director: Gyan Correa
Gujarati with English subtitles
Gyan Correa is a Mumbai-based TV commercial and documentary film director. He has made over 400 TV commercials and documentaries for NGOs and art foundations, including the Indian National Trust for Art and Cultural Heritage, UNICEF and the UGC. For Gyan, film is a cinematic journey where script, performances, technology and all other resources available, must coalesce in telling and enriching story and expression. The idea of the film came about when he decided to take a series of road journeys through India. As a result, he became drawn to telling the stories of ordinary lives otherwise invisible in a cinema that is dominated by glamorous stars and opulent settings. Through the performances of many fine first-time and professional actors, The Good Road paints a moving portrait of people who cross one another on the highway.
Links
Accolades
The Professionals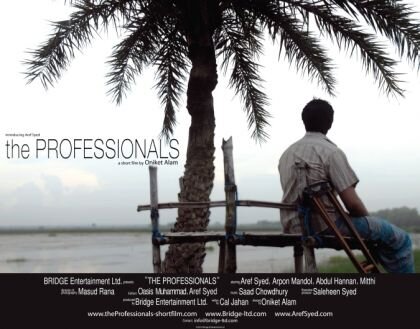 What happens when Joshim, a simple mill worker, comes face to face with the doctor whose negligence crippled him for life? For a single act of carelessness by one professional, another's dreams, his family's hopes, and his child's future are destroyed. A chance encounter gives Joshim a rare opportunity to set everything right.
Does he bear this injustice in silence, or does he take the sweetest revenge on the doctor who doesn't even recognize him? At last, can Joshim stand up for himself? …Can he prove to be a true professional?

Bangladesh/2010/11mins
Director: Oniket Alam
Bangla with English subtitles
Oniket Alam graduated from the Bournemouth Film School in UK, 2005. He is a former lecturer of the film department at the Stamford University, Bangladesh; the Bangladesh-Chapter Head of World's largest short film network – Future Shorts; and the Founder of Mati, an international collective of creative individuals.
Links
Accolades
Selected in the following film festivals
Chicago South Asian Film Festival (USA)
Fort Lauderdale International Film Festival (USA)
Rain dance Film Festival (UK)
New York Indian Film Festival (USA)
Asiana International Short Film Festival (South Korea)
International Short & Independent Film Festival (ISIFF) (Bangladesh)