Mobius Hall, Screen I – Saturday, October 12th – 6:00 PM
The Photograph, Sarthak Bhasin, 2013, Hindi, 11 min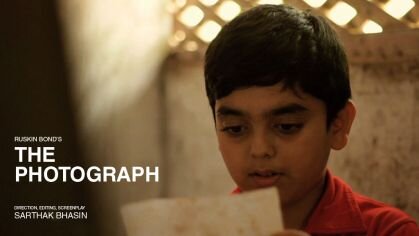 Based on a short story by the Indian author Ruskin Bond, the film narrates what follows when a ten year boy digs out an old photograph from the store-room of his grandparent's house.

Director Bio
Sarthak Bhasin is a twenty-four year old film student from India currently studying film direction at the Film and Television Institute of India (FTII), Pune. He did his graduation in Economics from Delhi
University and masters in Mass Communication from AJK MCRC, Jamia Milia Islamia. He has also acted in two Bollywood feature films namely Percept Picture Company's MP3 (2005) and UTV Motion
Picture Company's Aagey Se Right (2007). Directing films is his passion and he intends to continue doing it for the rest of his life.
Shunyo Awnko – Act Zero, Goutam Ghose, 2013, Bengali, 97 min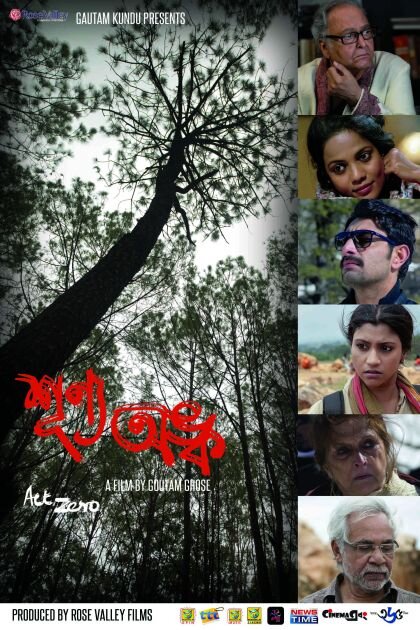 Are these two tales of one country?  Or, are there two countries — distinct and  different?  Two Indias, one…..confident,  vibrant and growing.  Where liberalism is  the order of the day, where consumerism tells the last word, where the future  shines bright.  Another, pushed to the  margin. Poor, helpless, denied of even basic necessities of existence. The two 'countries'  stare at each other. With hope and despair, belief and suspicion, joy and tears  manifest in the faces of their people.
Against this backdrop, we find six principal  characters who every now and then recall their past memories, are bound by  daily compulsions, yet have dreams of varying colors and shades. At the same  time issues of insurgency, infiltration and proxy wars co-exist in tandem.
The film, set in stark contrast through a maze  of visual imagery, complex characters and changing landscapes, wakes us to a  lofty realization —–"One whom you keep beneath will only tie you down …. One  whom you keep behind will also drag you backwards"….…It's a journey from void to eternity.

Director Bio
Goutam Ghose has made 13 feature films and over 30 documentaries and shorts.  Born in Calcutta in 1950, Ghose graduated from Calcutta University and started making documentaries in 1973. He took active part in group theatre movement in Calcutta. Also dedicated some time as a Photo Journalist.
He made his first documentary – New Earth in 1973 followed by Hungry Autumn which won him the main award at the Oberhausen Film Festival. Has since made thirteen feature films namely Maa Bhoomi, Dakhal, Paar. Antarjali Yatra, Padma Nadir Majhi, Patang, Gudia, Dekha, Abar Aranye, Yatra, Kaalbela & Moner Manush. Has made a number of prominent documentaries including Meeting A Milestone (on Ustad Bismillah Khan), Beyond the Himalayas, Land of Sand Dunes, Ray (On Satyajit Ray), Impermanence (On HH Dalai Lama). Has won 15 National Awards, 3 Filmfare Awards and many others. Won the Golden Peacock at IFFI 2010 for "Moner Manush."
His International awards include the Silver Balloon Award at Nantes Film Festival, UNESCO Award – at Cannes Film Festival, Grand Prix – Golden Semurg at Tashkent, UNESCO Award at Venice, Fipresci Award, the Red Cross Award at Verna Film Festival and his last Bengali feature film Moner Manush (The Quest) had won the Golden Peacock award in IFFI, Goa in 2010.
Also the only Indian to win the coveted Vittori Di Sica Award. Was awarded the Knighthood of the Star of the Italian Solidarity in July 2006.
Links