SIFF Cinema, Seattle – Sunday, October 6th – 4:00 PM
The Reluctant Fundamentalist, Mira Nair, 2012, English / Urdu, 128 min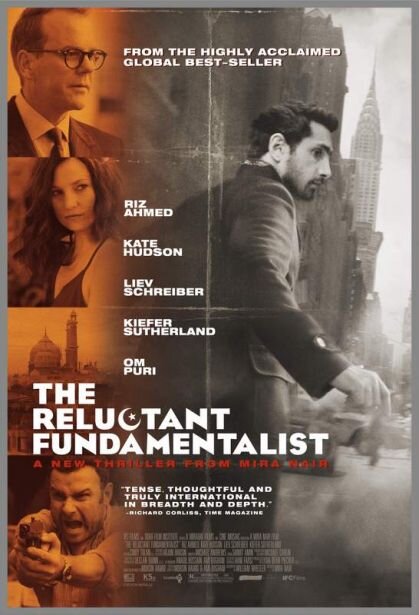 2011, Lahore. At a café a Pakistani man named Changez (Riz Ahmed) tells Bobby (Liev Schreiber), an American journalist, about his experiences in the United States. Roll back ten years, and we find a younger Changez fresh from Princeton, seeking his fortune on Wall Street. The American Dream seems well within his grasp, complete with a smart and gorgeous artist girlfriend, Erica (Kate Hudson). But when the Twin Towers are attacked, a cultural divide slowly begins to crack open between Changez and Erica. Changez's dream soon begins to slip into nightmare: he is transformed from a well-educated, upwardly mobile businessman to a scapegoat and perceived enemy.
Taking us through the culturally rich and beguiling worlds of New York, Lahore and Istanbul, The Reluctant Fundamentalist is a story about conflicting ideologies where perception and suspicion have the power to determine life or death.
More on the movie

Director Bio
Mira Nair is an Indian film director, actor and producer based in New York. She was educated at Delhi University and Harvard University. Her debut feature film, Salaam Bombay! (1988), won the Golden Camera award at the Cannes Film Festival and also earned the nomination for Academy Award for Best Foreign Language Film. She used the proceeds of the film to establish an organization for street children, called the Salaam Baalak Trust in India.
She has won a number of awards, including a National Film Award and various international film festival awards, and was a nominee at the Academy Awards, Golden Globes, BAFTA Awards and Filmfare Awards. She was also awarded the India Abroad Person of the Year-2007.In 2012 she was awarded India's third highest civilian award the Padma Bhushan by President of India, Pratibha Patil.
Her most recent films include Vanity Fair with Reese Witherspoon, The Namesake and Amelia
Links
Accolades
Peace Award, German Film Awards, 2013
1st Century Award, International Film Festival of India, 2013
Truly Moving Picture award, Heartland Film Festival, 2013
Favorite World Feature award, Mill Valley Film Festival, 2012
Ciao (Short Film), Ilham Hossen, 2013, Sinhala, 12 min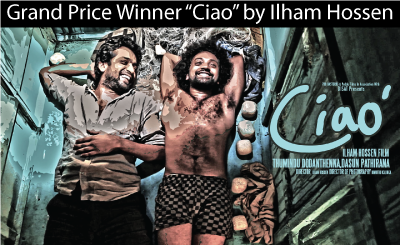 An illegal journey of hopes, desires and life.
Bernard (Thumindu Dodanthanna) and Ronnie (Dasun Pathirana) are two young men try to cross the Italian border illegally, with the aid of most common people smuggling method. While they are travelling in an extremely arduous situation in a boat, they gradually reveal their hopes, desires along with their life itself. But when days are passing, the assurance of their life expectation is getting blurred.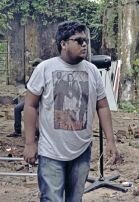 Director Bio
Ilham is currently getting a diploma in directing at the Sri Lankan Television Training Institute. Ciao is his 2nd short film which won Best Short Film at the Italian Sri Lankan Film Festival 2012. He is also working as an editor for TV commercials and music videos for past two years.