The South Asian Experience project is a record and archive the varied lived experiences of South Asians in King County and beyond, drawing from several established programs to cull a collection specific to the issues of 2020 and 2021. This includes the COVID-19 pandemic, Black Lives Matter and racial justice activism, mental health, and other time-sensitive perspectives on world events.
This video archive retains a valuable piece of history for South Asian communities in King County by preserving the films and dialogues that, in real-time, dealt with these historic events through a South Asian lens. There is urgency in collecting and preserving these dialogues as they happen to maintain full and authentic representations of this period in time.
The South Asian Experience is funded by 4Culture Heritage Projects.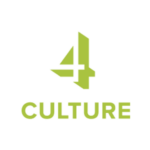 Coalition of South Asian Film Festivals
October 2020
Distribution in a Pandemic
Beyond Representation with South Asian Actors
Black Lives Matter, Everywhere
The Covid-19 pandemic upended the entire film industry, and the closure and severe restrictions on movie theaters threw into question how films could be distributed. This panel – presented by, for, and about South Asian filmmakers – provided resources in this uncertain time.
An exciting discussion that brought together South Asian actors who are changing the face of American and Canadian film and television. After decades of not having enough representation in casting, these actors have made a mark through their roles in successful films and TV series, showing that South Asians can play a variety of roles and representation can mean many things.
A compilation of thought provoking films that address colorism and other connotations of discrimination against people of color within the South Asian community. While some films explore this angle, another film looks at how the brown and black community are considered as outsiders and how the South Asian character finds solace with the other community.
Tasveer Festival
October 2021
Underrepresented Muslim Voices in Mainstream Global Media
Making It: Bringing Diverse Stories to Life in Hollywood
Hava, Maryam, Ayesha: Film + Q&A
This symposium explores the misrepresentation of Muslim minorities in mainstream media across the world, whether it be films, TV dramas, or the news. It looks at their systematic invisiblization (Muslim women's more than men's), their simplistic and uni-dimensional portrayal, their racial-profiling and stereotyping as naturally aggressive or as victimized, their inclusion as an add-on, a modicum of diversity, or a checkmark, and their representation as people belonging to far-off, mysterious, and strange cultures.
When it comes to breaking into Hollywood, there's no single path to success. But now more than ever, the industry is making a commitment to diversify its talent and its content. Here, four professionals with expertise in directing, producing, and writing—across both film and television—share their career journeys, their tips for breaking in and bringing ideas to life, and their stories on what it means to be a South Asian creator.
Three Afghan women from different social backgrounds, living in Kabul, are facing a big challenge in their lives. Hava, a traditional pregnant woman whom no one cares about, is living with her father and mother-in-law. Her only joy is talking to the baby in her belly. Maryam, an educated TV news reporter, is about to get a divorce from her unfaithful husband but finds out she is pregnant. Ayesha, an 18-year old girl accepts to marry her cousin because she is pregnant with her boyfriend who disappears after hearing the news. Each of them has to solve her problem by herself for the first time.
Tara wakes up confined (quarantined) in a room but there are voices coming from a mysterious café that tell her she is on a date.
The Ice Cream Sellers (75″) tells the story of two little siblings and the genocide survivors of the Rohingya community who fled from Myanmar into Bangladesh after a brutal genocide. While most of the Rohingya people were exhausted from the weight of their trauma, the two siblings began their new life with hard work, selling cheap ice-cream door to door in the world´s largest refugee camp in a desperate attempt to earn enough money to bribe officials for the release of their father from prison in Myanmar.
Desi Girls Comedy Project
October 2021
Desi Girls Comedy Project empowered South Asian women through comedy, to provide community and catharsis during COVID-19. Desi Girls Comedy Project's aim was to embrace LGBTQ+ individuals, womxn, Dalits, non-English speakers, and survivors of domestic violence to increase the joy, health, and self-esteem of South Asian women in Seattle and beyond, through the power of comedy.
Other Programs
2020 – 2021
To Hell and Back: Humans of Covid
World famous journalist Barkha Dutt reads from her book 'To Hell and Back: Humans of COVID' followed by a Q&A.
COVID-19 Vaccine Campaign
Questions about this content? Interested in connecting around these topics? Just email info@tasveer.org to connect with our team.