Carco Theater, Renton – Saturday, October 24th – 9:00 PM
The Strange Familiar, Malith Hegoda, 2014, Sinhalese, 119 min

Logline: The more Dinthi tries to communicate with her husband, the more he ignores her. She is attractive to men and she knows it. So does her husband.
Synopsis: Dinithi tries very hard to communicate with her husband, but he ignores her presence relentlessly. The harder she tries to reach him, the deeper his silence becomes. Their 8 year old daughter watches them. Her parents try to get involved but receive the same silent treatment from him. Dinithi doesn't work anymore. When she steps out of the house, it is only in pursuit of domestic chores, with the same taxi that has been arranged for her by her husband. That driver seems to be very friendly. Even Sanka, Dinithi's young cousin, who's staying with them seems to be overly friendly with her. One day, the husband is drawn into a road accident in which a pedestrian is killed. Dinithi rushes to his side, hoping to be of some help.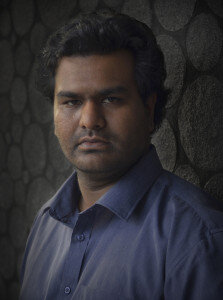 Director Bio
Malith Hegoda, born in 1984, is a filmmaker living in Colombo, Sri Lanka. He started his career as a photographer and a publicist for stage plays and films. After completing his associate's degree in 2007 from the Colombo campus of Excelsior College, New York, he moved to London where he worked in photography for two years. On his return he involved himself in the work with Sri Lankan theatre group – 'Play house kotte' -where he studied the application of various acting and staging techniques. He has made 2 short films and is currently completing a documentary on how Tamil cinema vanished from Sri Lanka as a result of the 30-year ethnic war. Dekala Purudu Kenek (The Strange Familiar) is his feature film directorial debut.