SIFF Film Centre, October 8th, Saturday, 1pm
1.The Undefeated: Aparajita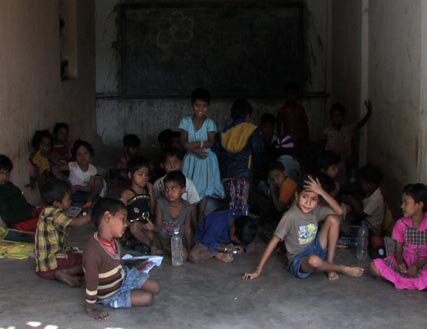 Directors: Yunuen Perez Vertti & Aswinee Rath
India / 25min
When the needs are infinite, it doesn't need a revolution to change everything. Through this documentary, we try to understand, how 3 simple women, have done immense work in their life to touch human lives, and still remain down to earth.  Monorama Mohapatra once ran the most published and popular news paper in Orissa, still walks down to the slums around her small city to teach kids. Annpurna Maharana, walked along Gandhi in India's freedom movement, at the age of 91, still ready to work for the root causes of women and education. Tulsi Munda, never went to school herself, but now has dedicated her life to bring education to most interior places of the state.  And to achieve these, they do not make elaborative plan, or dependent on any multinational corporations, nor funding from various government agencies, they do it all purely with their own will, effort and people from the region who get the most benefit out of their work.
Director Yunuen Perez Vertti, is based in Houston and moves between Houston, Mexico and India, her husband's home. An independent filmmaker with a global vision, Perez Vertti has done film production for many Houston organizations. Yunuen's husband Aswinee, an IT professional, reflects his creativity as an executive producer for most of Yunuen's independent work. Sometimes his work is also extended to scriptwriting, production assistance, or baby-sitting kids of the artists
2. SIDI GOMA: AN AFRICAN ODYSSEY IN INDIA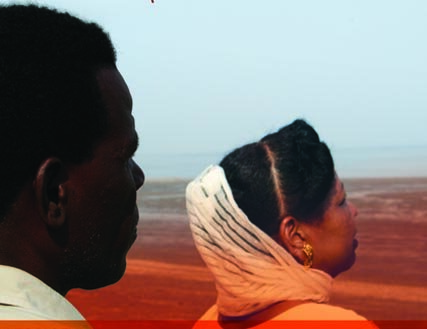 Director: Nadeem Uddin
India / 28min/ 2010
African-Indian Sufis in Gujarat known as Sidis have always had the traditional role of performing sacred music and dance as wandering fakirs singing to their African Sufi saint, Bava Gor. Sufi Sidis were brought to India as both slaves and honored servants centuries ago.
In an inspiring and heartfelt account of Sidis in modern India, Under the Sun has laid the portrait of a people upon their history, their devotion and the sacred music which acts as the vital cord with their African origin.  They are the India's lost Africans.
About the Director: Originally from Bhopal, India, Nadeem Uddin attended film school in th U.S and resides in the Pacific Northwest. His has been an activist against the worst Industrial disaster that occured in Bhopal, India 1984. He produced a documentary on this disaster called  "Bhopal: The Search for Justice," a documentary which premiered under CBC's flagship program "The Nature of Things" and in Goia, Brazil Film Festival. It won the 2005 Wolf Jesco von Puttkamer Award for Best Medium Length Documentary, also has shown at Sundance Film Channel and various festivals around the world.  Please visit www.samsarafilms.com for more on Nadeem Uddin.