Mobius Hall, Bothell, Sun, Nov, 2nd, 12:00pm
The World Of Goopi And Bagha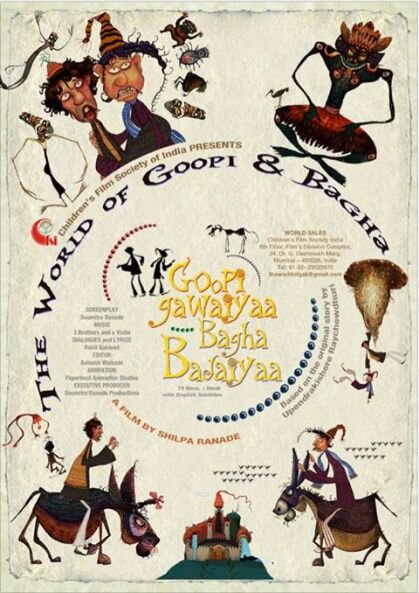 A captivating animated adaptation of a cherished children's classic,Goopi Gyne Bagha Byne, this timeless fable is the story of Goopi and Bagha, a pair of musicians gifted with magical powers by the King of Ghosts. The movie is set in a magical world rich in music, adventure, fine food, and friendship.
Goopi & Bagha are two wise fools, one lives to sing and the other to play the drum. Despite their acute ineptness, their passion for music knows no bounds.
When the villagers cannot bear to listen to them anymore, both are banished to the same forest. Here, Goopi & Bagha encounter each other and their fates become entwined for life. A strong and immediate bond is forged by the two hapless souls, both in search of connoisseurs of their musical craft.
They sing and play together to celebrate their newfound friendship only to be surrounded by melancholic ghosts who they manage to enchant with their peculiar musical talent. As a gift, they acquire four boons from the king of ghosts, using these they can always be well fed, transport themselves anywhere in an instant and mesmerize anyone with their music, albeit only together and in 'jugalbandi'. One boon is still owed to them, this would be granted by the ghost king when they need to use it.
And thus begins the extraordinary adventure of Goopi & Bagha.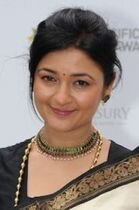 India/2013/79mins
Director: Shilpa Ranade
Hindi with English subtitles
Shilpa Ranade teaches Animation at IDC, IIT Bombay. An alumnus of IDC, she later completed her M. Phil in Animation from the Royal College of Art, London. Shilpa Ranade has directed short animation films for Channel 4, UK and her films have traveled all over the world winning accolades in some of the most prestigious film festivals.
She is a founding member of Damroo, a project involved in creating content for children. She has produced books and films while working closely with children to produce the content. She has also illustrated numerous books for children for leading publishers in the country including Scholastic, Eklavya, Pratham and Karadi Tales.
The world of Goopi and Bagha has premiered at Toronto International Film Festival and has been screened at Busan Korea, MAMI India and will be showcased at DIFF Dubai and NYICFF New York among several other film festivals.
Film Festival Screenings
Toronto International Film Festival
New York Int'l Children's Film Festival
Dubai International Film Festival
16th Mumbai Film Festival
Busan Film Festival, Korea