Seattle Art Museum, Seattle – Friday, October 6th – 6:30 PM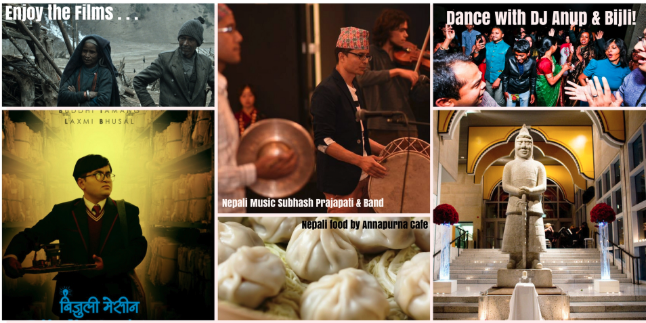 BIJULI MACHINE: Nepali film Bijuli Machine is the inspiring story of two individuals in a developing country in turmoil. It shows how excellence can be pursued despite unfavorable odds.
DADYAA (THE WOODPECKERS OF ROTHA): Atimaley and Devi's village is haunted by memories. When a dear friend leaves the village without saying "goodbye," the old couple faces a dilemma, whether to keep living with the memories or to leave the village for good?
Opening Night Gala
$35 Regular | $30 SAM Member Price
Schedule
6:00 pm – 6:30 pm:  Door Opens, Red Carpet walk begins, with photo op with filmmakers, guest; Chai/snacks served
6:30 pm- 7:00 pm: Seating Begins
7:00 pm -9:30 pm: Film Screening with Filmmaker Q & A
9:30 pm – 10:30 pm: Nepali snacks, Nepali music band, and performances by Bijli, a fusion band, and DJ Anup
Bijuli Machine, Navin Awal, 2016, Nepali, 105 min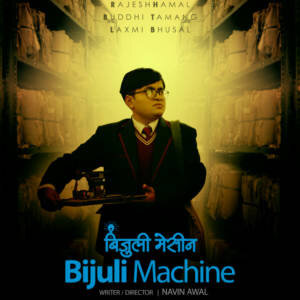 Bijuli Machine is a social story of a problem in Nepal that causes frustration among Nepalese. The film revolves around two individual's sense of responsibility to take action. With a focus on human curiosity and the pursuit of excellence, the film shows the power of thinking outside of the box, optimism, and perseverance against unfavorable odds. It is a pioneer science film made in Nepal, a developing nation.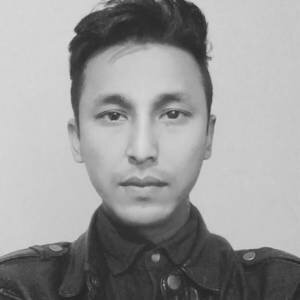 Director Bio
Navin Awal started his career as an assistant video editor at a small production company, Movie Station, in 2007. After a 4 months of training at a film institute, he started directing short films for the MBA students of Kathmandu University School of Management. He has thirteen short films under his credit and a critically acclaimed short film, "1 Percent." He started directing television commercials and documentaries in 2010, and in 2016, he wrote and directed his first feature film Bijuli Machine, which was released in December 2016.
The Woodpeckers of Rotha, Pooja Gurung and Bibhusan Basnet, 2016, Nepali, 16 min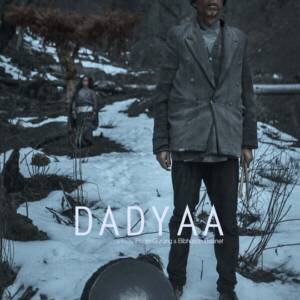 Why create anything when everything ends as dust and grime? Is it for the sake of remembrance? Is it for the immortality of the subject or the 'artist' itself? Or for the hope that our 'work of art' will one day come alive and lift our souls from this mess of life? Dadyaa started out as an exercise to test these very themes around an old couple in the highlands of Jumla. But once again, life happened and the wonderful mess around it helped us as directors to draw parallels between our fictitious world and the reality that exists in remote Nepal.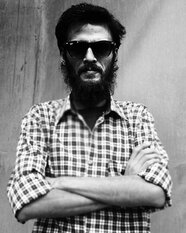 Director Bio
Based in Kathmandu, the duo of Pooja Gurung and Bibhusan Basnet have been working together for the past 6 years. Their first short film, The Contagious Apparitions of Dambarey Dendrite, was screened in numerous international film festivals including Abu Dhabi, Tampere, Locarno, and Kurzfilmtage Winterthur among others. It also won the Golden Comma for Fiction at the Alpavirama Short Film Festival in Ahmedabad, India.
Dadyaa (The Woodpeckers of Rotha) is their second short film. Dadyaa had its world premiere at the 73rd Venice International Film Festival and has also been screened at Toronto, Busan, and Sundance, among many others.
The duo is working on their first feature film, The Whole Timers, which was selected at the Cinefondation L'Atelier of the Cannes Film Festival in 2016 and was developed within the Jerusalem International Film Lab.
Press & Awards
Venice International Film Festival – Venice, Italy.  World Premiere
Toronto International Film Festival – Toronto,  Canada. North American Premiere
Busan International Film Festival – Busan,  Korea, Democratic People's Republic of Asian Premiere
Internationale Kurzfilmtage Winterthur
Winterthur,  Switzerland Swiss Premiere
Ekadeshma International Short Film Festival – Kathmandu ,Nepal . Nepal Premiere.  Changing Perspective – Best Film
Sundance Film Festival – Park City, Utah United States. US Premiere  Special Jury Award for Cinematography
Kathmandu International Mountain Film Festival