TASVEER SOUTH ASIAN FILM FESTIVAL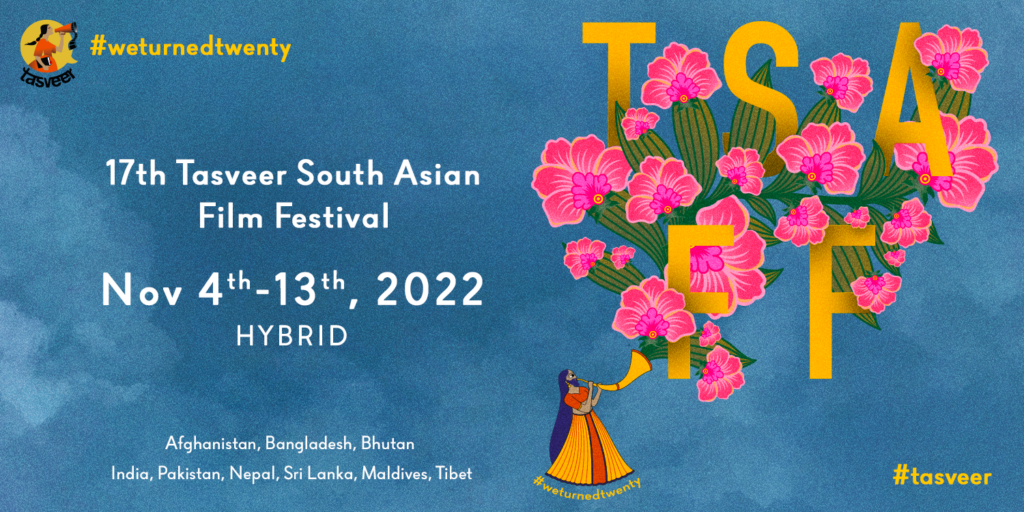 17th TSAFF, Nov 4 – Nov 13th, 2022
The Tasveer South Asian Film Festival (TSAFF) will take place for a 10-day extravaganza from Nov 4th -13th, 2022.
The first TSAFF took place in 2004. The festival creates a lively, stimulating, and focused environment for conversation, education, and exploration of issues that face South Asia and its Diaspora. Through a series of film screenings, panel discussions, workshops, and cultural programming, our goal is to involve audiences not just with the film and video works presented, but to create a prolonged space where the social, political, personal, and international issues that form the core subjects of those works can be discussed and understood.
TSAFF 2022 Film Submissions are Open.

SPONSOR TSAFF